The pain-proof player
Road to the NHL: From Novokuznetsk to Washington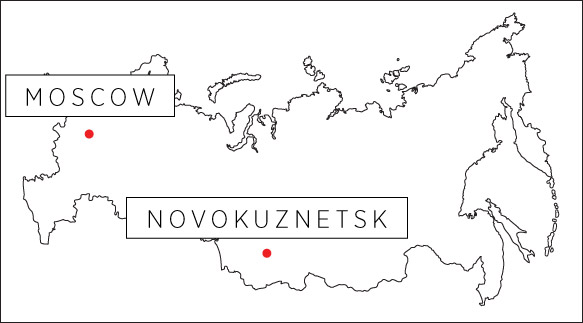 BORN September 17, 1992 Novokuznetsk, Russia
HEIGHT: 5 ft 11 in
WEIGHT: 187 lbs
CAREER: Washington Capitals (NHL), Kuznetskie Medvedi (Novokuznetsk)
His page on Twitter
Since 2009, Kostenko has been playing for the Kuznetskie Medvedi of Russia's Minor Hockey League. He was also a member of the Russian national Under-18 team at the 2010 World Junior Championship (WJC) and the Russian national Under-20 team at the 2012 WJC.
Kostenko was bypassed in the 2011 NHL Draft, but continued to play expertly throughout the season. In November 2011, Kostenko played a few games during the Canadian Hockey League -Russia Subway Series, and it was here that he won the attention of Washington Capitals coaches.
The Capitals were intrigued for good reason: In a Nov. 7, 2011 game against a team of Quebec Major Junior Hockey League All-Stars, Kostenko made 42 saves en route to a shutout win.
The Capitals admitted that they had been scouting for just such a goaltender for the last couple of years and drafted Kostenko 203rd overall in the 2012 NHL Draft.
In his own words
About goaltenders
"Every game depends on the goalkeeper, on his psychology and his mood. You can win over superstars or lose to a backstreet team."
About his attitude
"You always need to move forward in life. I wanted to change my direction by leaving my club in Russia. I also wanted to play in America and try to improve myself, to see how far I can go, and I think this is the right step for me."
About his move to the U.S.
"You've always got to try new things in life. Everything is new for me now: new time zone, new city, and I don't really know anyone. But if you want to go forward in life, you have to find new experiences and try to make the best of them."
Interestingly, he grew up playing with another player on the Washington Capitals- defenseman Dmitri Orlov. Kostenko has also signed a one-year deal with American Hockey League-Hershey.
Famous for
His size
Although Kostenko is under-sized by standards for modern NHL goaltenders, his athletic ability and a high threshold for pain are undeniable.
Personal
Safe as the fortress of Novokuznetsk
Recently, the Capitals paid for a shoulder surgery that Kostenko had to undergo; his Novokuznetsk team could not manage to come up with the $100,000 for the operation.
On the chin of his helmet, Kostenko has a Russian national flag; on the side is the image of a fortress located in his hometown of Novokuznetsk. This fortress is a symbol of the city and, for Kostenko, the fortress' walls resemble his role as a goalkeeper: to protect his net from intruders.
All rights reserved by Rossiyskaya Gazeta.