The first Russian to be picked first in the NHL draft
Road to the NHL: From Tver to New Jersey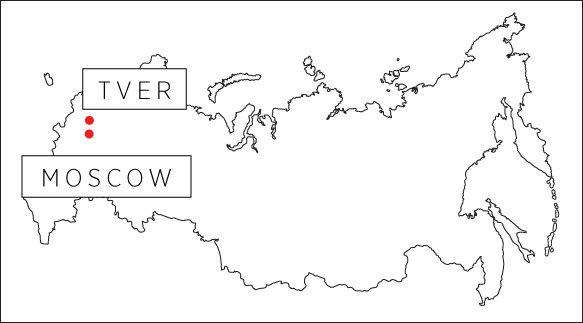 NICKNAME:
Kovy, Captain Hook, Chook (in Russian)
His profile on Facebook
BORN April 15, 1983 in Tver, Russia
HEIGHT: 6 ft 3 in
WEIGHT: 230 lbs
CONTRACT FOR 2012/13 SEASON:
$11,000,000
CAREER IN NHL:
779 matches


406 goals

379 assists
CAREER: Spartak (Moscow), Atlanta Thrashers (NHL), Ak Bars (Kazan), Khimik (Mytishchi), New Jersey Devils (NHL)
Ilya Kovalchuk was active in sports from an early age, participating in swimming, gymnastics and playing soccer for fun. Kovalchuk was only five-and-a-half when he began playing hockey on a sports club team with seven-year-olds under coach Viktor Zhukov. A year later, while continuing to train in Tver, he started playing for a Moscow team. Kovalchuk's father took his son to Moscow every weekend and kept a close watch over his development, giving extra attention to his shooting and skating skills.
Kovalchuk made a name for himself in 1993 at the Russian National Tournament by scoring 33 goals, earning himself a spot on Dynamo Moscow. The team's rough play, however, did not sit well with Ilya or his father. In 1994, Kovalchuk got the chance to travel with Spartak to a tournament in Minnesota, where he ended up scoring 22 goals and was the best forward. As a result, he remained in the Spartak system.
Kovalchuk made his pro debut in 2000 with Spartak, which at the time was playing in the second Russian league. He helped Spartak return to the Superleague in the 2000/01 season by scoring 42 goals and making 22 assists in 51 games. Along with Kirill Koltsov, he won the Rookie of the Season award. Kovalchuk's impressive game caught the attention of NHL scouts.
The Atlanta Thrashers, who had the first pick in the NHL draft that year, spent a lot of time choosing between Kovalchuk and Canada's Jason Spezza. After meeting personally with Kovalchuk, Thrashers General Manager Don Waddell went with the Tver native. Kovalchuk became the first Russian to be the number one pick in the NHL draft.
Famous for
Crushing wrist shot
Kovalchuk, just like his idol Valery Kharlamov, stands out from other hockey players for his crushing wrist shot, quickness and excellent skating ability. In heading off to the NHL as a young kid, Kovalchuk lived up to his potential by proving right away that he isn't your everyday sniper: his power and graceful movement, combined with a perpetual hunger for the game, provided a significant boost in his ability to adapt to play in the NHL.
On Oct. 4, 2001, Kovalchuk made his debut for the Thrashers, and by the middle of the season, he had already racked up 32 points. In February, he took part in the NHL Young Stars Game event, scoring six goals and winning the game MVP award. A week later, the Russian national team's coach, Vyacheslav Fetisov, added Kovalchuk to the team for the upcoming Olympics in Salt Lake City. The Russians won the bronze, with Kovalchuk contributing three points (a goal and two assists). The second half of the season took a turn for the worst, with Kovalchuk dislocating his shoulder and Atlanta ending up dead last in the NHL standings. He finished the season with 51 points, and was nominated for the Calder award, but did not win.
Kovalchuk increased his point total in his second NHL season by 16, coming in third overall on the team. His obsession with offense had a direct impact on his defense that season, however and gave him a terrible plus/minus rating of -24. The Thrashers were able to improve on the previous season, but still failed to make the playoffs.
In 2004, an older, more mature Kovalchuk scored 41 goals, earning him the Maurice Richard Trophy, given to the league's top goal-scorer. Known for being a vocal leader, Kovalchuk is the type of talent on the ice that enables him to be a team leader as well. This explosive combination allowed Atlanta's team captain to break many more club records.
Kovalchuk signed a contract to play for Ak Bars during the 2004/2005 NHL lockout; however, Ak Bars was unable to win the Superleague even after acquiring the lethal power forward, ending up in fourth place at the end of the regular season and losing in the quarter-finals of the playoffs to Lokomotive Yaroslavl. Kovalchuk finished the season seventh in points in the Superleague with 53.
Kovalchuk started the 2005/06 season in Russia as well, playing for Mytishchi Khimik, which had just moved from Voskresensk, while being in contract negotiations with the Thrashers. His season started off well, leading to his statement that he could remain in the Superleague for yet another year, but after playing 11 games for Khimik and scoring 13 points, Kovalchuk returned to the NHL.
In his first season back in the NHL with the Thrashers, Kovalchuk broke the 50-goal mark (52, third in the league), something that no other Atlanta player had ever achieved, and was close to the 100-point mark (98). The Thrashers again barely missed the playoffs, needing just two more points. Kovalchuk joined the Russian Olympic hockey team at the Turin Olympics in 2006, but the team came away empty handed.
Kovalchuk had a less spectacular 2006/07 season, coming in third on the team in total points with 76 and 34th in the league. Atlanta, despite its leader's insipid season, was still able, for the first time in team history, to make the playoffs, where it lost in the first round to the New York Rangers (0-4). In the playoffs, Kovalchuk had a goal and an assist. In the 2008/09 season, he was selected as team captain.
During the 2008 World Championships final, Kovalchuk scored two decisive goals against the host Canadians: he tied the score at 4:4 with a lethal shot with five minutes to go in the third period, and then in overtime he scored the winning goal, giving Russia the first title in 15 years.
In his own words
About Olympics
"As I am a Russian who understands what an Olympic gold means for the country, this medal is more important to me than the Stanley Cup."
About other players
"I already told you what I think about Crosby: he's a playmaker, no more. He's overrated by the North American press. Ovechkin is a more gifted and versatile player."
About girls
"Things with girls in the U.S. are tough: there's nothing to talk about and nothing to look at. They're fat. They probably like hamburgers too much. I'd say that 99 percent of them are like that."
During the 2009 World Championships, Kovalchuk was one of the team leaders. His successful play helped team Russia win its second consecutive goal medal and he was voted tournament MVP.
During the winter of 2010, Kovalchuk and Thrashers management were not able to come to terms on a contract extension, and along with defenseman Anssi Salmela, he was traded on Feb. 4, 2010 to the New Jersey Devils for Johnny Oduya, Niclas Berfors, Patrice Kormier and a first round draft pick.
Kovalchuk became an unrestricted free agent on July 1, 2010. After long negotiations with New Jersey Devils management, he and the team agreed to a fifteen-year contract worth $102 million.
Personal
A fan of Italian cuisine
Kovalchuk and his wife, Nicole Ambrazaitite, a former soloist for the Russian pop-group Mirazh, have a daughter and two sons. He is a fan of Italian and Russian cuisine; his favorite dishes are spaghetti and borscht. His favorite dessert is Napoleon cake. Kovalchuk believes that the best way to recover after a game is to sit back with a couple of beers. He is good friends with Russian basketball star Andrei Kirilenko. He is a big fan of rap and his favourite artists are Eminem, Snoop Dogg and 50 cent. He drives a Bentley.
All rights reserved by Rossiyskaya Gazeta.