Undeterred by the "Russian factor"
Road to the NHL: From Lipetsk to Florida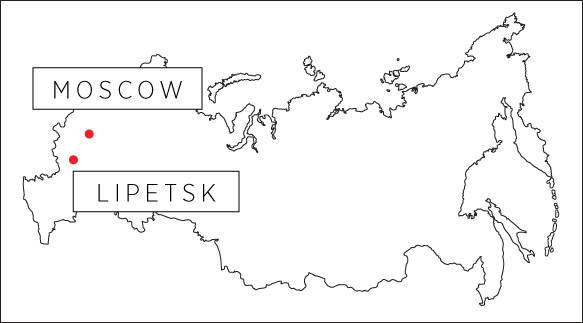 NICKNAME:
Kuli
BORN Oct. 29, 1990 in Lipetsk, Russia
HEIGHT: 6 ft 1 in
WEIGHT: 205 lbs
CONTRACT FOR 2012/13 SEASON:
RFA
CAREER IN NHL:
198 matches


13 goals

57 assists
CAREER: Lokomotiv-2 (Yaroslavl), Drummond Voltigeurs (Quebec Major Junior League), Florida Panthers (NHL)
Kulikov began playing hockey in Lipetsk and when his father realized that the boy had outgrown the regional level, he began to take him to various try-outs.
"There were few games, not enough practice. There was a group of us. We went to Perm and played against Voronezh. But two or three games a month was not enough. My parents realized that and they wanted me to join a strong group, a club that would offer more playing practice, more competitions," Kulikov said of his early days playing the sport.
"First I went for a try-out in Yaroslavl at the end of the season. They looked at me and told me to come back before the start of the next season. I did, and they accepted me. I played for them for a year but they kept taking on new players all the time, and they had to do something with the old ones. So it happened that I had to leave Yaroslavl for Rus."
Kulikov remained with Rus for four seasons. "It was at Rus that I became a real hockey player. I am still in contact with some of the other players there. With Dmitry Vishnevsky, Yaroslav Tulyakov and Sergei Denisov; we call each other regularly. At that time, we did not have a special boarding school; we all lived in rented apartments. There were three flats to accommodate all of us, guys of different ages from different cities. One flat had two rooms, the other – three rooms. We lived there, three to four of us in each room."
Noting Dmitry's strong performance for Rus, Lokomotiv decided to return him to the main team. Yet, despite all his efforts, he was sent back to the farm club.
With no chance of making it onto Lokomotiv's main team, 18-year-old Kulikov went to Quebec to play for the Major Junior Hockey League and created a sensation. During 57 matches for the Drummondville Voltigeurs, he racked up 62 points, making him the league's best-scoring defenseman.
Quebec rewarded him a number of awards, including the Emile Bouchard Trophy as the QMJHL Defenseman of the Year; the Raymond Lagacé Trophy as the Defensive Rookie of the Year; and the Mike Bossy Trophy as the league's best pro prospect.
Florida was so impressed by Kulikov's miraculous season that it selected him in the middle of the first round, undeterred by the "Russian factor". The Panthers club was in the midst of an overhaul, and the talented young defenseman was able to make it onto the main team his very first season.
In his own words
About goals
"I have a lot of assists. My partners help me a lot, that's why I have the points I do. But with goals there's a problem. I'd like to have at least a couple, for my stats."
About Russian players
"On the ice there are no compatriots."
About his style
"It is difficult to explain to some people that I play hockey in Florida. Not everyone knows that Florida has hockey. The best advice my father gave me was to do everything I came across, to act in a non-standard way, score stylish goals, use unorthodox tackles to impress everyone."
Famous for
High level of techique
To become a defenseman on a main NHL team at 19 is incredibly difficult, but Kulikov made a big impression on the Panthers managers with his maturity and high level of technique.
One of his principal good qualities is his ability to join an attack at just the right moment and bring the forward out to a goal position with an exactly calculated pass.
Now in his third season with the NHL, Kulikov is considered Florida's second-best defenseman after veteran Brian Campbell.
Personal
His father's son
Dmitry's father, Vladimir Kulikov, was also once a hockey player and put his son on skates at the age of three. Dmitry became the first hockey player raised in Lipetsk to play in a world championship.
All rights reserved by Rossiyskaya Gazeta.