The mistake of mishandling Germany must not be repeated with China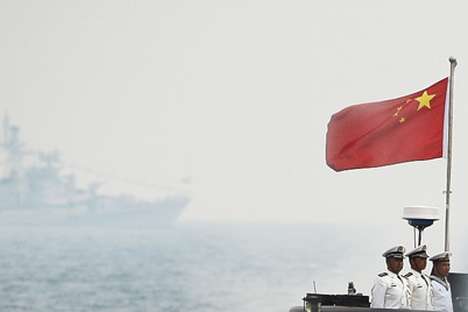 The mistake of mishandling Germany must not be repeated with China. Photo: EPA
It is critically important for Moscow to not fall behind in strengthening ties with Beijing.
Whether China will emerge as a peaceful or offensive power, to a large extend depends on how it is treated by the outside world. It would be a strategic mistake to deny it the status of a major power it deserves and treat it with suspicion as potentially offensive or assign it the status of the early 20th century's Germany.
It's worth remembering that Germany too was not predetermined to disturb the international balance of power by entering World War One. Since 1870, France and Britain were preoccupied with deterring what they viewed as the dangerous revisionist power even though neither France nor Britain themselves were models for practicing moderation and even-handedness. Over time, Germany reinforced the perception of a revisionist power by developing offensive plans, and Russia was increasingly pushed to side with one of the warring parties.
Russia too did not do everything in its power to improve relations with Germany and prevent its treatment as the potential offender of the European peace. Having rejected a defensive pact proposed by the German Emperor in October 1904, Russia was drifting in the direction of confrontation with the country. Nicholas II became involved in the Franco-British military alliance while remaining supportive of Balkan nationalism and increasingly developing anti-German paranoia. Although William II was no Hitler, Russia further distanced itself from Germany by designing deterrence and then offensive war plans. The two countries could no longer trust each other, and the Balkan wars further exacerbated that mistrust.
The mistake of mishandling Germany must not be repeated with China. If a mediator between the US and China is required, Russia may be well-suited to play that role. However, an even wiser course may be that of back-passing by letting others to handle US-China disputes while developing Russia internally. In the meantime, Moscow should build even-handed relations with China and other powers. Although China's rise requires that Russia continue to build relations with other states in the West, East Asia and beyond, it is critically important that Moscow not fall behind in strengthening ties with Beijing. An insufficiently engaged China is more likely to show expansionist tendencies than a China which is a participant in collective security arrangements with Russia, Europe and other powers.
The writer is Professor of International Relations and Political Science at San Francisco State University.

First published in the Voice of Russia.
All rights reserved by Rossiyskaya Gazeta.