The skilled playmaker and great finisher
Road to the NHL: From Chelyabinsk to Los Angeles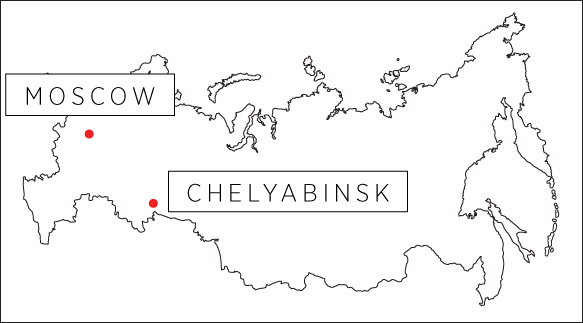 BORN September 17, 1993 Chelyabinsk, Russia
HEIGHT: 6 ft 2 in
WEIGHT: 191 lbs
CAREER: CSKA (Moscow), CSKA-Red Army (Moscow), Vityaz (Podolsk), Los Angeles Kings (NHL)
In the 2009-2010 season, Prokhorkin played for the Vityaz junior team of Podolsk, scoring 52 goals with 74 assists in 54 games. In the following season he was selected by the Central Sports Club of the Army (CSKA) in Moscow.
His Kontinental Hockey League (KHL) debut was not remarkable – he went scoreless in 6 games. He had better results playing for the CSKA- Red Army. With this junior team, Prokhorkin scored 23 goals in 46 games with 17 assists.
During the 2011-2012 season, Prokhorkin scored his first KHL goal. However, due to numerous injuries, he appeared in only a limited number of games in the KHL: 15 regular season games and four playoffs.
Prior to the 2012 NHL Draft, Prokhorkin was ranked ninth amongst European skaters in Central Scouting's final rankings, after which he was picked up by the Los Angeles Kings.
In his own words
About fights
"I like offensive hockey, but I dislike dirty fights. I do not want to hit every player in my way."
About his attitude
"Guys of my age are having fun, while I spend all of my time at the ice rink. But I don't care about that, because I like hockey very much. "
About his ring
"I do not wear my Championship ring, I keep it at home. I do not play for rings; I just want to win and to relax after that."
Famous for
Toughness and skill as a forward
Nikolai Prokhorkin is a tough and skilled forward who has a North American style of play. He is praised for his passing ability and vision on the ice. He had much of success playing as a Center, although his listed position is Left Wing.
Nikolai is considered to be both a skilled playmaker and a great finisher.
Personal
Kneels down before each game
Nikolai choose to be hockey player because of his father, who is also named Nikolai Prokhokin and a professional hockey player.
The younger Prokhorkin has a tradition – before every game he kneels down on one knee.
All rights reserved by Rossiyskaya Gazeta.