An eye-catching performance
Road to the NHL: From Tyumen to Tampa Bay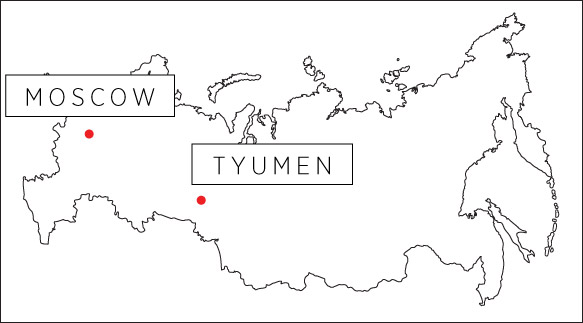 BORN July 25, 1994 Tyumen, Russia
HEIGHT: 6 ft 3 in
WEIGHT: 190 lbs
CAREER: Tampa Bay Lightning (NHL), Salavat Yulaev (Ufa), Tolpar (Ufa)
In the 2009-2010 season, Vasilevskiy played for Salavat Yulaev, and he also represented Russia at the 2010 Under-18 World Junior Championship (WJC). Vasilevskiy appeared in five games at the Under-18 WJC and was 2-2 with one shutout. He was 15-year-old at the time, and his remarkable performance at the Championship attracted alot of attention.
In the following season, Vasilevskiy skated for another team - Tolpar Ufa in Russia's Minor Hockey League (MHL). He finished the season with 1.81 goals against and a .937 save percentage. He played in six of seven games for Russia at the 2011 WJC, and was 4-2 with 2.62 goals against and a .936 save percentage. Vasilevskiy was picked up by Salavat Yulaev in the 1st round (7th overall) of the 2011 Kontinental Hockey League (KHL) Draft.
In the 2011-2012 season, Vasilevskiy skated in 27 games with Tolpar, and had three shutouts and posted a 2.23 goals against and a .931 save percentage. In December 2011, he became the youngest player to be included in the Russian National team roster for a WJC, at the 2012 Under-20 games. Because of his successful performance at the WJC, Vasilevskiy was ranked the top European goaltender by Central Scouting, prior to the 2012 NHL Draft. The Tampa Bay Lightning took him with the 19th pick.

In his own words
About Canada
"I like to play in Canada, because many more spectators come to see the game there, than in Ufa city. Now I attract more attention from the media and from fans, but I try not to lose my head and I try not to overestimate myself."
Famous for
Being selected first
At the 2012 NHL Draft, Andrei Vasilevski became the first Russian goaltender in draft history to be selected first off the board at his position.
Personal
From a hockey dynasty
Andrei Vasilevskiy shares his name with his father, who is also a professional goaltender. Vasilevskiy's father was the goaltender coach for his son when he was on the Tolpar Ufa team. Vasilevskiy's brother is also a hockey player, who plays for this same Tolpar team.
On his helmet, Vasilevskiy has the image of a demigod video game character. On the helmet's chin his nickname «Vasya» is written.
He has three favorite hockey players: his father, Tim Thomas of the Boston Bruins and Martin Brodeur of the New Jersey Devils.
All rights reserved by Rossiyskaya Gazeta.