The skating nemesis
Road to the NHL: From Moscow to Philadelphia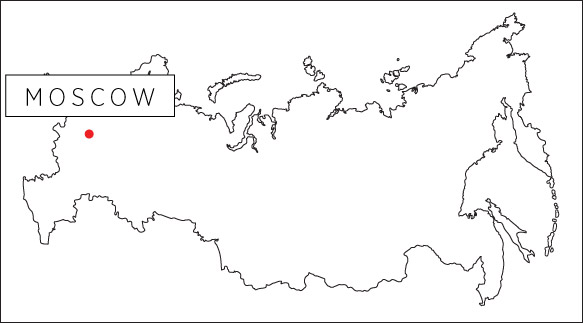 BORN May 31, 1994 Moscow, Russia
HEIGHT: 6 ft 1 in
WEIGHT: 203 lbs
CAREER: Philadelpha Flyers (NHL), MHC Spartak (Moscow)
In 2009 Vasiliev skated in Russia for Spartak, Moscow's 1994-born team. In 11 games he scored two goals with two assists. In the following year, Vasiliev played for Spartak in the Under-18 national championship tournament. His first international play was at the 2011 European Youth Olympic Festival, where he represented Russia.
He also played in seven games during two Four Nations tournaments. He was selected by Spartak Moscow in the second round (40th overall) of the 2011 Kontinental Hockey League (KHL) Draft.
In the 2011-2012 season, Vasiliev skated in 18 games for Spartak's junior team (MHC Spartak) in the Minor Hockey League and played in three tournaments for Russia.
In November 2011, he was seriously injured on the ice and spent the rest of the season in the hospital after undergoing surgery. Prior to the 2012 NHL Draft, Central Scouting ranked Vasiliev 16th amongst European skaters. Afterwards, he was drafted by the Philadelphia Flyers.
In his own words
About spectators
"I am happy to see so many spectators in the stadium. The more of them watching, the better I play. "
Famous for
Mobility and strong defensive play
Vasiliev atracted attention because of his size, mobility, and strong defensive play. He is famous for his fearlessness. On the other hand, his rivals should also be afraid of his offensive style of play. HockeysFuture.com rated him as the 8th best Russian-trained player available in the 2012 NHL Draft.
Personal
Namesake of the legendary Soviet player
Valeri Vasiliev bears the same name as a famous Soviet defenseman Valeri Vasiliev. The late Vasiliev was captain of the USSR national team, which won gold at the 1972 and 1976 Winter Olympics. Coincidentally, the younger Vasiliev plays with a style similar to that of his namesake.
All rights reserved by Rossiyskaya Gazeta.