The perfect response to any criticism
Road to the NHL: From Moscow to New Jersey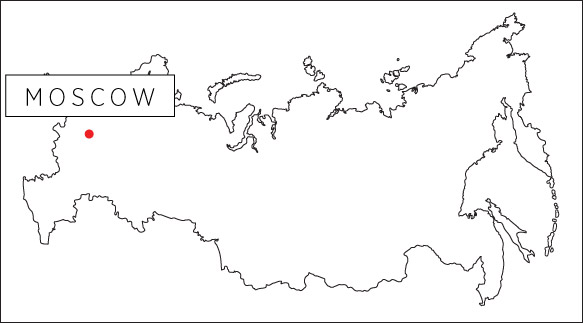 NICKNAME:
A-Train, Russian Bear, Teddy, Android, the Human Shield
BORN Feb. 25, 1982 in Moscow, Russia
HEIGHT: 6 ft 1 in
WEIGHT: 225 lbs
CONTRACT FOR 2012/13 SEASON:
$4,250,000
CAREER IN NHL:
557 matches


18 goals

95 assists
CAREER: CSKA (Moscow), Krylya Sovetov, Ottawa Senators (NHL), New Jersey Devils (NHL)
The son of Alexei Volchenkov, a CSKA defenseman in the 1970s and 1980s, Anton Volchenkov trained at the CSKA hockey school, initially as a goalie. His coach persuaded him to become a defenseman like his dad.
Before making the jump to the NHL, Volchenkov built up experience in the Russian Superleague. In 1999, Volchenkov elbowed his way on to the main CSKA team and, in 2000, he moved to Krylya Sovetov. He played 50 games with Krylya Sovetov, scored four goals and 15 assists. Volchenkov has always been more of a defender than a forward, and to establish his footing in the world's strongest league, he had to work a lot on his shot.
In 2000, he was picked in the first round of the NHL draft by the Ottawa Senators, but Volchenkov preferred to stay in Russia rather than play on a farm team.
Krylya Sovetov's 2001/02 season was a good one for Volchenkov. Led by Sergei Kotov, who was appointed head coach in October, the club finished eighth in the regular championship, losing to the future champion Lokomotiv in the quarterfinals. Volchenkov was named rookie of the year. His 11 assists were a perfect response to any criticism. Finishing the season, Volchenkov packed his bags and went off to Canada.
After seven seasons with the Senators, he signed a contract with the New Jersey Devils in 2011.
Famous for
Fearlessness on the ice
Volchenkov has earned the reputation of being one of the NHL's most fearless players. He hardly ever joins the attack and seldom scores, yet he is invariably among the leaders in terms of body checking and blocked shots – Volchenkov says it is left over from his one-time passion for being in the net. In the 2006/07 season, he stopped the puck 273 times in 78 games. That was not only his best result in the league, but also an all-time unofficial record (official records on blocked shots only started being kept recently).
Volchenkov has legendary body checking power. When, as a 20-year-old, he attended the Ottawa orientation camp and appeared in a friendly, one of the opposing team's players was carried off the ice on a stretcher. He likes to confront an opposing player at full speed near the blue line, face to face and, uncoiling like a spring, charge into him with his shoulder or arms.
Because of the way Volchenkov plays, he is prone to injury. His face is covered with scars. Volchenkov claims that most of them were inflicted not by a puck but by the transparent helmet visor, which cuts into the skin when the other side's players or pucks collide with it. "It's better to have a scarred face than to be without an eye," Volchenkov has said. "You can patch up the mouth, but you can't bring your eye back."
Personal
A father of three
In his own words
About his style
"You should use your head and not throw yourself under the puck head first."
About body checks
"They carried him off, I didn't mean it".
About his abilities
"It was not me that discovered Russian physics"
Volchenkov is married with three children. In late 2011, his wife had twins. "I am so happy that Irina blessed me with the twins. I love children – now that we have twice as many as before, I'll have to improve my game at least twice, as it is a new stage in my life."
Playing for the New Jersey Devils, Anton joined the other Russian-speaking players there – Ilya Kovalchuk, Dainius Zubrus, Vladimir Zharkov and Alexander Vasyunov. "There were very few Russians in Ottawa during the last six years and those who came did not stay long. It is nice to play in a Russian-speaking team. We can communicate easily and we share the same interests," Volchenkov has said about his team.
Volchenkov's best friend is Vladimir Zharkov, and the two families spend a lot of time together.
All rights reserved by Rossiyskaya Gazeta.