Less Russian, more Canadian
Road to the NHL: From St. Petersburg to Edmonton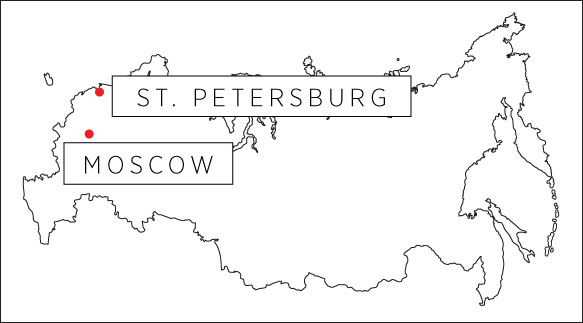 BORN February 6, 1994 St. Petersburg, Russia
HEIGHT: 6 ft 3 in
WEIGHT: 194 lbs
CAREER: Lokomotiv (Yaroslavl), Serebryannie Lvy (Saint Petersburg), Tri-City Storm (USHL), Belleville Bulls (OHL)
His page on Twitter
In 2009, Daniil Zharkov left his native city of Saint Petersburg and became a member of the Lokomotiv Yaroslavl Under-17 squad. In 19 games he scored 12 goals with seven assists. In 2010, Zharkov returned to Saint Petersburg to play in Russia's Minor Hockey League (MHL). In 12 games with Serebryannie Lvy, he scored one goal with two assists.
After joining the United States Hockey League's (USHL) Tri-City Storm, Zharkov played 36 games over which he scored 8 goals with 3 assists. During the 2011 Canadian Hockey League (CHL) Import Draft, Zharkov was drafted by the Belleville Bulls in the first round (13th overall). He played only 50 games with the Bulls, due to a collarbone injury.
Despite this short run, he managed to score 23 goals with 13 assists. Zharkov also played for Russia in the 2012 Under-18 World Junior Championship, where he scored one goal with four assists.
He was ranked 32nd amongst North American skaters in Central Scouting's final rankings prior to the 2012 NHL Draft, during which Zharkov was picked up by the Edmonton Oilers.
In his own words
About himself
"I'm a physical player. I actually call myself not Russian but more of a Canadian player. And I think that I'm really physical in the way that I skate and shoot the puck."
About humor
"I think of myself as a funny guy- not clown. But I've never had problems with my humor. Okay, I'm really, really funny I think."
Famous for
Excellent puck skills
Zharkov is a well-sized forward with high-end offensive abilities. Regardless of his size, he generates maximum possible speed. He does not avoid physical contact and has excellent puck skills. Zharkov is famous for ability to knock pucks into the net from a distance of 10 feet away.
Personal
Dislikes borscht
Zharkov does not like soup, even a traditional Russian one – borscht. His remarks about this staple of Russian culinary heritage caused a furor throughout the Russian media.
All rights reserved by Rossiyskaya Gazeta.