From oil & gas to nuclear energy, it's time to scale up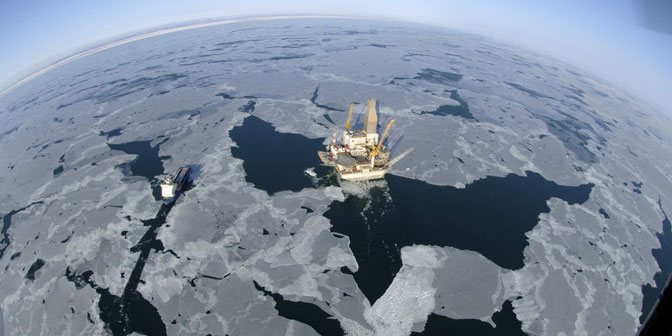 India and Russia need to leverage energy ties' potential and implement a cooperation blueprint.
The energy partnership between India and Russia is evolving, albeit with mixed results. Sakhalin-1 is often cited as a glittering example of energy cooperation. In 2001, it was India's maiden venture in the Russian energy sector when it invested $2.7 billion dollars through Oil and Natural Gas Corporation's overseas arm OVL to pick a 20 percent stake from Russia's then ailing oil major Rosneft in offshore Sakhalin-1 in July 2001, a production sharing arrangement(PSA).
The Sakhalin-1 project is operated by the US Exxon's subsidiary Exxon Neftegaz, which has 30 percent stake in this large oil and gas field in Far East offshore in Russia, spread over an area of around 1,146 sq km. In the first phase of Sakhalin-1, two of the three offshore oil fields, Chayvo and Odoptu, started production in 2005 and 2010 respectively. The development of Arkutun Dagi, the third oilfield, is in progress and first oil is expected to be produced in the third quarter of 2014.
In order to expand its footprint in Russia after a series of setbacks due to stiff competition from the alliance of Rosneft and China's CNPC, a desperate OVL in January 2009 spent $2.1 billion to acquire London-listed Imperial Energy Corporation Plc which has main activities in the Tomsk region of western Siberia. The local media had then reported that the OVL overpaid at least $1 billion for acquiring Imperial Energy as its oil reserves are much smaller than were claimed by the previous owners. According to the OVL website during 2011-12, the production of Imperial Energy was 0.771 MMT of oil as compared to 0.770 MMT during 2010-11.
The total output from both Indian investments in Russia is far below India's aspirations.
Back in July 2006, Prime Minister Dr Manmohan Singh, during his meeting with President Vladimir Putin on the sidelines of the G-8 summit in St. Petersburg, had sought sustained supplies of 1 million barrels per day (MBPD) of crude oil from Russia to ensure India's national energy security. A decade after first investment in Sakhalin-1, this dream remains elusive. However, there are chances things could change for better. During President Putin's visit to India later this month, the energy majors of the two countries could sign commercial deals to firm up upstream and downstream cooperation.
Besides hydrocarbons, Russia is also a major source of civil nuclear technology, which will contribute to India's energy security. However, concerns over nuclear safety post-Fukushima, has slowed down cooperation in this vital sector. In India, legitimate concerns of local residents have further delayed the operationalisation of the Kudankulam nuclear power plant Unit I by more than one year and the Supreme Court has reserved its ruling on the Public Interest Litigation (PIL) seeking a ban amid reports of Unit-1 of Russia built VVER 1000 reactor attaining criticality during President Putin's visit later this month. The fate of unit 3 and unit 4 hangs in the balance as New Delhi is insisting on the retrospective application of nuclear liability law. The two sides are currently engaged in negotiations to resolve these differences before Putin comes to India on December 24 for the annual summit. If the nuclear liability law is applied, the cost of the unit 3 and 4 would certainly go up.
But despite these hitches, India must make sure that it benefits from Putin's energy policy. In 2006, while addressing the national Security Council, Putin had expressed Moscow's willingness to open new gas and oil pipelines and civil nuclear technology to reach the Asian markets to create new energy networks in the world to avoid conflicts among future generations over energy resources.
All rights reserved by Rossiyskaya Gazeta.