For all those budding interpreters and Russophiles, there are some colorful books available for bilingual (or would-be bilingual) toddlers. The Russian-English book set (Milet, 2011) is a box full of bright pictures with simple words in two languages. There is the usual baby-book emphasis on colors, numbers and opposites, but there are also books on animals, fruit and veg or household vocab.
Like many multilingual book companies, they have saved money on illustrations by using the same photos for each series, which always seems a shame as the pictures could have been more culturally specific. These chewable board books also feature jobs, music and sport, which seems quite ambitious for the under threes market, but when I read-tested them on an actual one-year-olds, they were a definite hit.
---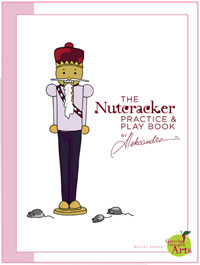 Source: Press Photo
For a slightly older age-range, but still definitely aimed at young children, Aleksandra Efimova's "Nutcracker Ballet" (Orchid, 2011) is part of a series of stories, activity books and accessories featuring well-loved ballets. The author, calling herself "Miss Aleksander", says the story of this Christmas classic teaches kids bravery and imagination.
For any little kids lucky enough to be taking a trip to Russia, Megan Worthy's multi-award-winning "Bronte and Frank go to Moscow" (Worthy Hen, 2010) could be perfect.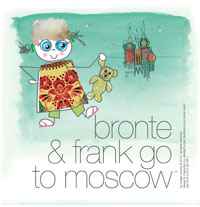 Source: Press Photo
It combines a children's city guide, sticker-rich activity pack and a picture book story, and even comes with a metro map, jet lag tips, a CD of songs and a box of crayons for completing the activities on the plane. Russian words like "holodno" (cold) and "pozhalujsta" (please) and landmarks like the metro or "onion-top" churches are presented throughout the story of outgoing, daredevil Bronte and her more cautious teddy bear, Frank. Any guide book is quickly out of date of course and the real life Gorky Park roller coaster that the teddy bear is trying to avoid has been replaced in the last year by beanbags and yoga classes, but the spirit of adventure survives. http://www.bronteandfrank.com/
---
"Many years ago, in a certain Tsardom…"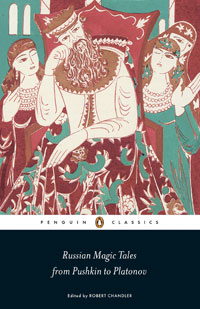 Source: Press Photo
There are several books of Russian fairy tales available with illustrations by the brilliant Ivan Bilibin. "Vasilisa the Beautiful and Baba Yaga" (The Planet, 2012) is a typical offering. The classic tale, transcribed by nineteenth century folklore collector, Alexander Afanasyev, is teamed with Bilibin's decorative paintings. Any story that starts "Many years ago, in a certain Tsardom, across three times nine kingdoms, beyond high mountain chains, there lived a merchant" bodes well for a long winter evening by the fire. Sadly, the publishing house sometimes cuts corners on picture reproduction and text editing, but they do provide affordable editions of Bilibin's Japanese-inspired work. The Ballet-Russe-style aesthetic of the famous "world of art" group is evident in every illuminated capital and mythical siren-flanked title.
For a far more grown-up take on Russian story-telling, older kids might check out the brand new "Russian Magic Tales" (Penguin, 2012), due to be published on December 6th. There are plenty of Afanasyev's traditional folk tales, including the story of the witch Baba Yaga and her magical fight with brave Vasilisa, but there are also stories by Russian authors from Alexander Pushkin to Andrei Platonov.
---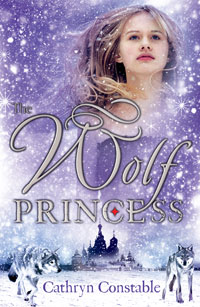 Source: Press Photo
Cathryn Constable's whimsical "Wolf Princess" (Chicken House, 2012) incorporates elements of generic "Russianness" (snowy forests, beetroot soup, felt boots, dachas and diamonds) into a modern teenage adventure story. It starts in a boarding school with the classic orphaned girl, wishing she could be transported from her "beige" life of bossy headmistresses and physics tests into "the land of palaces and poetry". Her wish comes all too true when a mysterious Russian woman sends Sophia and her friends on a school trip that is quickly derailed among the frosty birch trees. A polar-express-style steam train journey becomes a sinister Narnia-with-samovars journey through a snowy wonderland.
Sleigh rides on frozen canals, skating on lakes and white wolves howling in the woods, courtesy of a glamorous princess in a rambling, dilapidated mansion, are all part of the fun. The clichés are initially mitigated by a nice injection of irony ("It isn't on our itinerary," said Marianne), but the tale ultimately sinks under the weight of its own romanticism. Sophia's imagination is full of countesses, spies and ballerinas, but the story's predictable outcome still surprises her. The target readership – girls of about eight to thirteen – might well enjoy the silver-spangled purple cover and be far less bothered by the creaky plot and disturbingly feudal politics.
Boys' own adventures?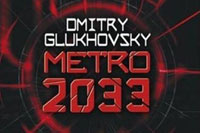 Source: Press Photo
For those kids who may not be impressed by fairy tales, however dark and menacing, Russia has enough action heroes to see off legions of pallid supermen. There are plenty of teenage girls, too, who would also rather read about underground zombies or doomed cosmonauts than princesses.
Dmitry Glukhovsky's claustrophobic "Metro 2033" (Gollancz, 2011) is among the many violent, dystopian Russian adventures which attract a fan-base abroad as well as at home. Twenty-year-old Artyom lives, like most humans in this post-apocalyptic world, in the subterranean tunnels of the disused Moscow metro. Fungi are the main food, bullets have become the currency. Artyom's quest to reach the civilized center of this underground labyrinth, the legendary polis, is punctuated by random encounters and philosophical musings; his adventures are the basis of the plot. As in Sergei Lukyanenko's blockbuster "Night Watch" series, where the forces of light and dark do battle in the streets of Moscow, Glukhovsky takes a classic Russian setting and superimposes a fantastical world on it; in both cases, it has proved a popular combination.
---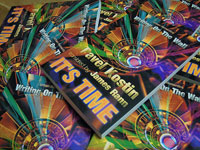 Source: Press Photo
The psychedelic cover of the new novel "It's Time" from Debut-finalist, Pavel Kostin, (Urban Romantics, 2012) would certainly make it a striking book to unwrap. The hero, Max, is a twenty-something drifter, who is happiest on the edge of a rooftop, watching the sun set over the graffiti-rich city. Several pages have black-and-white "tags, logos, emblems, throw-ups and even real pictures" illustrating the crucial theme of street art.
Debut-award-finalist, Pavel Kostin's style, fresh and genuine in James Rann's translation, could appeal to a younger audience. Introspective teenagers might appreciate the narrator's obsessive self-analysis, his fixation with chance and coincidence and his quasi-mystical dialogues with the elusive, sandal-wearing "Lady F". The leisurely plot will frustrate kids used to tightly-plotted commercial fiction, but for those who are ready to move on, it is a quirky introduction to the more complex interior monologues of some postmodern fiction. The underlying mystery as Max gradually reconstructs his past is as fraught with rhetorical questions and existential angst as any adolescent diary.
---
Source: Press Photo
For readers who prefer non-fictional heroes, Jamie Doran and Piers Bizony's "Starman: The truth behind the legend of Yuri Gagarin" (Bloomsbury, new edition 2011) was reissued last year to coincide with the fifty year anniversary of the first human space flight. This account of the cosmonaut's life and death is part biopic and part detective story, delving into the rumors around Gagarin's early, accidental death. It's aimed at adult readers, but it is simply and compellingly written, charting his life from the 1930s childhood on a collective farm, through training, take off and fame and on into the troubled years beyond.
All rights reserved by Rossiyskaya Gazeta.