The northern light: a breathtaking view from Russia's Arctic Circle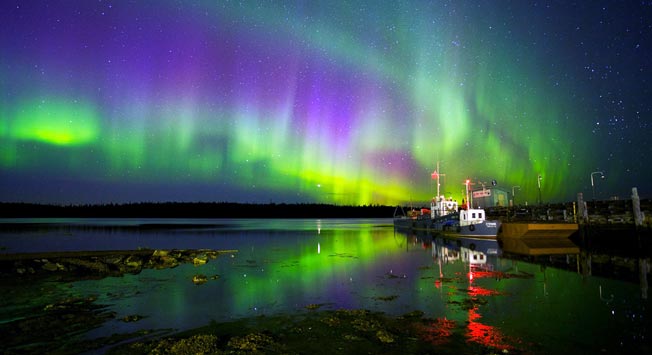 Alexander Semyonov
The northern lights appear every winter over Lake Lovozero, lost somewhere in the Kola Peninsula beyond the Arctic Circle. The Russian Saami who live on its shores tell fortunes, drawing on the Arctic sky as if it were a cup of coffee. The entire polar north watches the northern lights – even hunters rush to conquer the hard-to-reach places in order to glimpse the northern lights.
Wrangel Island, with its endless expanses of Arctic tundra, is part of the UNESCO World Heritage Site nature reserve of the same name. The island is located at the junction of the Eastern and Western hemispheres, separated into two nearly equal halves by a 590-foot meridian. On the island there are no housing units - all three of the villages that were built here in the 20th century do not exist anymore. You can book a tour of the nature reserve to visit the park and enjoy the sight of grazing musk oxen, the northern lights reflected in deposits of rock crystal and the decaying buildings of ghost towns.
All rights reserved by Rossiyskaya Gazeta.