'Russia in Cinema' project launched in Delhi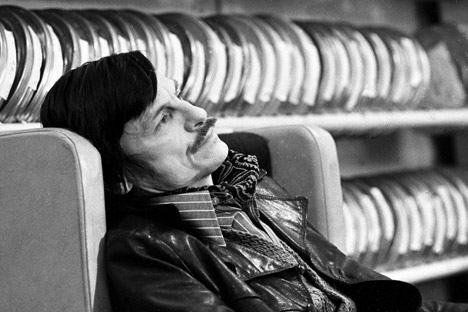 Previous film screenings at the Russian Centre were dedicated to Karen Shakhnazarov and Andrei Tarkovsky. Source: Ria Novosti
The project aims to familiarize audiences in the Indian capital with various aspects of Russian and Soviet cinema.
The Russian Centre of Science and Culture (RCSC) in New Delhi launched a project called 'Russia in Cinema' on January 24, with an eye on popularising Russian films in a country where interest in foreign cinema continues to grow.
Every month, the RCSC will screen the latest Russian movies as well as classical Russian and Soviet cinema followed by a discussion and a competition of critical essays. The films in Russian will have English sub-titles in an attempt to reach out to a wider audience. Over the course of the year, the Russian centre will publish the best essays, along with photos of their authors in a special journal to be presented to Russian film celebrities coming to the Indian Capital for the annual Russian film festival. The authors of the essays will also get a unique opportunity to interact with the film personalities.
The main aim of the project is to make Russian cinema accessible to a cross-section of Indian society, although the audience is largely expected to comprise of students learning the Russian language. The organisers believe that the films will help them understand the Russian world view, Russian realities and culture better.
After the official part of the function on January 24, the Russian comedy "Mothers" was shown to the audience. The film is made of eight independent novellas by different directors united by one common aim—to express their love for mothers. This movie received rave reviews from all corners of the globe, cutting across all barriers as it is dedicated to a topic close to everyone's heart. It was released in Moscow last year and showcased the talent of more than 20 well-known film directors and artists. Due to the variety of film categories and constellation of well-known artists, Mothers is a true representative of contemporary Russian cinema.
The RCSC hopes that the project will win gain popularity as the year goes by. Previous film screenings and initiatives at the centre such as those dedicated to Karen Shakhnazarov and Andrei Tarkovsky, festivals of War Films and film adaptations of Russian classical literature have been very popular in the Indian capital as well as in other cities such as Mumbai, Kolkata, Chennai and Trivandrum.
All rights reserved by Rossiyskaya Gazeta.