Russian Kitchen: Mannik sponge cake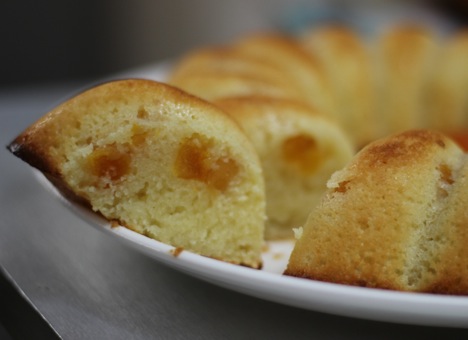 Mannik sponge cake. Source: Divya Shirodkar
This delicious tea-time snack is made from manka or sooji and takes little time and effort to prepare.
Sooji, semolina or manka describe an ingredient very familiar to Indian readers, especially in South India where just about everyone knows and loves rava dosa, upma, karabath and kesiribath. In Russia sooji is called manka. It is actually the gritty coarse particles of wheat left after the finer flour has passed through a bolting machine.
Thinking about "manka" always reminds me about my childhood. My kindergarten would serve sooji porridge with milk and sugar several times a week. It is not easy to enjoy this porridge that is not cooked properly and consists of lumps of sooji.
Sooji or manka is very under-utilized in the Russian kitchen. There are only 2 main dishes in the country that are made from manka: porridge and sponge cake. As a passionate gourmand, I was surprised to know that the Italians can make savory dishes from semolina, with pastas using it as main ingredient. The Russian sponge cake is quite easy to make and is a great tea-time snack
Mannik sponge cake
Ingredients
Sour cream 1 cup (200 g) or set curd (100 g) and (fresh cream 100 g)
Sooji 1 cup (240 g)
Sugar 1 cup
Egg 3 pieces
Baking soda 1 t sp
Dried apricots (or any other dry fruits) 100 g
Vanilla essence
Preparation
Mix sooji with curd and cream and keep it in the fridge for 30 min.
Soak dry fruits in hot water.
Whisk eggs with sugar until sugar is dissolved.
Add sooji mixture and mix thoroughly.
Add vanilla and baking soda.
Apply butter on baking tray and pour half of mixture, then add chopped dry fruits and pour the rest of the mixture.
Preheat the oven at 180 degrees. Bake for 30 minutes.
All rights reserved by Rossiyskaya Gazeta.