Science art exhibition to be opened in Moscow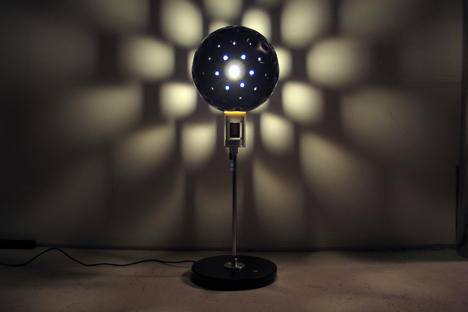 An exhibition of ecological art opens in Moscow. Source: Press photo
Disappearing paintings, a cockroach controlling a robot and pigeon droppings used as a cleaning agent—new works by contemporary Russian and foreign artists that combine science and art will be shown at the "eCONSCIOUSNESS" exhibition in Moscow.

The environmental art exhibition "eCONSCIOUSNESS" is set to be held in Moscow on Sept. 18–22 in the Central House of Artists (CHA). The event is part of the ambitious SCIENCE ART program directed by the Moscow Lomonosov State University and the CHA.
Curators want to not only draw public attention to environmental protection issues and promote environmental awareness through art, but also create new ways of interaction between living organisms and their environment.

Biological art expresses artists' interests in innovative biotechnology, through which living organisms, tissues and cells become mediums of art. Among the installations are also displays that offer specific solutions to environmental problems based on the achievements of modern science.


Editor's Choice:


"Golden Dove" by Revital Cohen and Tours van Balen - In collaboration with the biochemist James Cheppelem, British artists managed to bring up a bacterium that can alter the metabolism of pigeons, turning their feces into detergent.
"Cockroach-managed mobile robot" by Garnet Hertz – In an interactive installation by the American artist, a Madagascar cockroach controls a motor vehicle while standing on a ping-pong ball.
Source: Vimeo
"Live pictures" by Marta de Menezes – The Portuguese artist used bacteria to bleach colored solution that was used for painting pictures. In Moscow, a reproduction of the work of Piet Mondrian (made by using this technology) will be shown. Future plans include a reproduction of the painting "Black Square" by Kazimir Malevich.
Can humans intervene so radically in the process of the creation of life forms, or are these features just an additional benefit of modern society? The international scientific conference, "The Aesthetic and Ethical Aspects of Synthetic Biology Technologies in Contemporary Art," is dedicated to the discussion of the ethical and aesthetic boundaries of art. It will bring together philosophers, art historians and representatives of natural science, as well as artists using synthetic biology technologies in their practice.

The exhibition and research program will be complemented by popular lecture classes, master classes, roundtables and meetings with curators, artists and scientists.

The exhibition "eSOZNANIE" (or "eCONSCIOUSNESS" in English) is the third one in the SCIENCE ART international project, which is directed by the CHA and the Moscow Lomonosov State University. The co-organizer of the third international exhibition of scientific art was the Center for Innovative Development of Moscow.
All rights reserved by Rossiyskaya Gazeta.