Sergei Kovelenov, one of Ikea's former employees, created a clothing brand (Oh, my) inspired by the furniture giant's ideology. Today, his company is fighting for leadership in the Russian market for basic apparel. To be competitive, the startup relies on Russian patriotic sentiment and practical considerations.
Sergei Kovelenov had the idea of starting his own brand five years ago. Three years later, he turned his idea into a fashion startup called Oh, my — a basic apparel brand with ambitious plans to become the leader in this area of the Russian market. The brand's ideology is largely inspired by Ikea and focuses on simplicity, warmth and comfort.
"The Russian market did not have enough clothing manufacturers specializing in simplicity, let alone promoting it. At the same time, well-informed young people had already taken up Western fashion blogs' ideas and realized the importance of the basic elements in creating an image. However, to find something suitable in Russia was often very difficult. The second trend that we have realized is the patriotic mood. There was a real interest in everything that is produced in Russia and is handmade," says Kovelenov.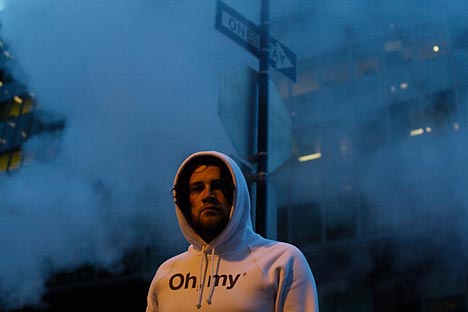 Oh, my brand's collection. Source: Press Photo
Based on these two observations, Sergei decided to create a brand for Russia's "Westerners," defined as residents of large cities with Western values based on private property, family and education.
In the first years of its life, the startup went through trial and error. Launched in 2009, the collection of feminine dresses, which cost $150–200, was too expensive to manufacture and implement.
Sales in the multi-brand online stores and through corner stores in shopping malls were scaring people off with their high commission rates and the small volume of sales. As a result, the brand decided to concentrate on its own online store and work with social networks.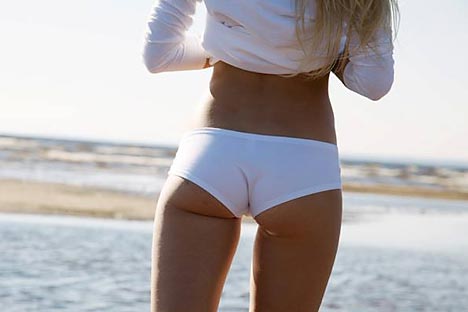 Oh, my brand's collection. Source: Press Photo
The website with an online store was opened in the spring of 2010. Dresses were replaced in the production by basic simple knitted garments in concise colors. The first products were T-shirts and sweatshirts, in black, white and gray.
Today, the brand sells about 50 designs of everyday basics. For women's clothing there is special approach: designs with different lengths of fashion's most-wanted skivvies, long-sleeve tops, T-shirts and sweatshirts.
Kovelenov said that the initial capital amounted to $20,000 of their own funds and about $20,000 of loaned funds (bank loans, loans from parents and friends). The majority of buyers are from Moscow (70 percent) and St. Petersburg (20 percent). The most active buyers are Muscovites between the ages of 26 and 28.
Within two years of its existence, the company was able to earn Kovelenov monthly sales of $50,000, with an average check of $80. A single garment sells on the website for a price ranging between $16 and $80. The clothes are sewn in Russia — in St. Petersburg's factories, and in Leningrad and Moscow regions. Seasonal wool designs are produced in Latvia.
"We ourselves do not manufacture the garments, we only design and sell them," says Kovelenov. "We order the fabric from abroad through intermediaries, because, otherwise, there will be a lot of red tape with customs, and, in the end, it will cost us more. We import mainly from Estonia and Turkey. We would be glad to purchase Russian goods, but the country simply does not have any normal, high-tech industries. We can recall, of course, the Ivanovo textile. You can make bed linen using it, for example, but its quality is too poor to sew clothes from it. "
Over the past year, the team has doubled, and now it consists of 10 people, not counting the industries' employees. Interestingly, only one person is engaged in the development of clothes, and it takes nine people to work on the way the product and the brand are perceived.
The Oh, my brand has a few experiments planned for the future. First, it refuses to work predominantly with social networks. This strategy, which brought the company success, is scheduled to change to a more diversified one and start communicating with customers through traditional advertising channels.
The changes are associated with the brand's repositioning. The company had been focusing primarily on social networking via well-informed users under the age of 35; now it plans to expand its audience and focus on patriotic Russians who are not indifferent to the domestic manufacturer and goods that are "Made in Russia."
In addition, the brand intends to attract designers and produce limited-edition garments in other colors, as they say in the company, to create a capsule collection and to warm up the users' interest.
Currently, all the garments only come in black, gray and white. By next year, the company promises to open three more companies in Estonia, Turkey and Italy. In addition to expanding their production, this could be a chance to get new customers from abroad.
All rights reserved by Rossiyskaya Gazeta.