9 little-known facts linking Harry Potter and Russia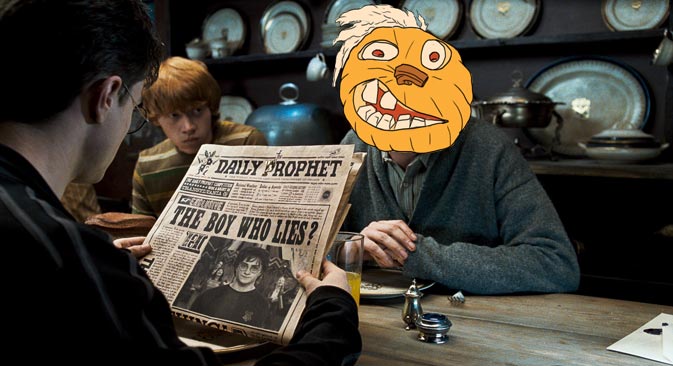 If you have read the books (or watched the movies), you might believe you know everything there is to know about Harry Potter. Yet, there is an invisibility cloak... erm, invisible thread linking the most famous wizard in the world and Russia.
Did you know...
...that Harry Potter was once spotted in the Moscow subway?
Russian Harry Potter in Moscow Metro. Source: YouTube
It might not be as fast as a Firebolt, but a fire extinguisher can be a surprisingly efficient means of transportation...
...that Harry Potter has a Russian twin?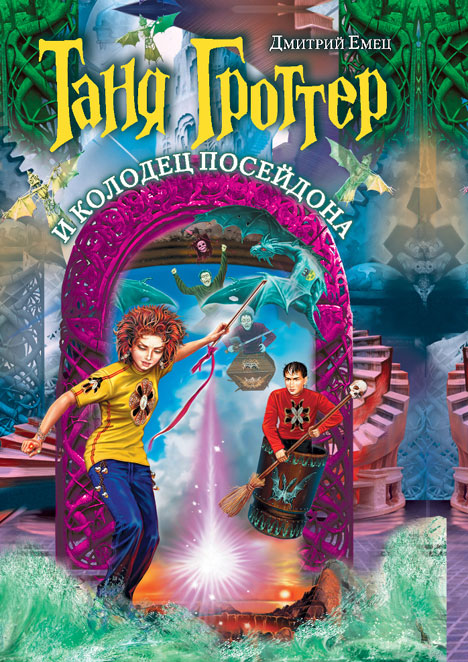 Source: Press Photo
Her name is Tanya Grotter. She is the female protagonist of a Russian fantasy novel series by Dmitri Yemets that was inspired by the adventures of the young wizard. Instead of a scar on her forehead, Tanya has an unusual birthmark on her nose. Her nemesis? A witch that goes by the name of Chuma-del-Tort.
...that Harry Potter once ran for public office in Russia?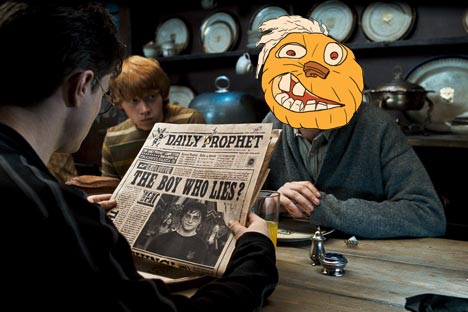 Source: Kinopoisk.ru / Natalya Mikhailenko

In 2003, a Russian politician from the Sverdlovsk region changed his name to Harry Ivanovich Potterin the hope of garnering support for his electoral bid for governor.
...that Sirius Black got his hardcore look in a Russian prison?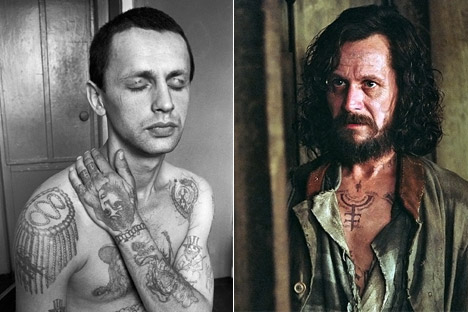 Source: Kinopoisk.ru / Sergei Vasiliev / Courtesy of FUEL
The tattoos that Harry's godfather sports on his body in the movie version of "Harry Potter and the Prisoner of Azkaban" are modeled after those used in Russian prison gangs. It was director Alfonso Cuarón himself who had the idea of adding them.
...Durmstrang is most likely to be located in Russia?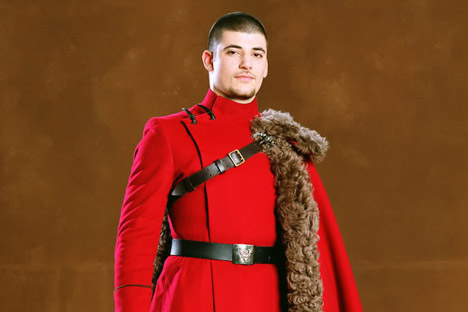 Source: Kinppoisk.ru
Someone even did an accurate study of the possible Russian origin of Durmstrang. The headmaster's name, Igor Karkaroff, has a certain Russian flavor to it, while, in the films, Durmstrang students are often portrayed wearing a very Russian "uniform," with a typical Russian fur hat and coat.
…a group of Russian lawyers took the physical similarity between Putin and Dobby so seriously that they wanted to sue Warner Bros?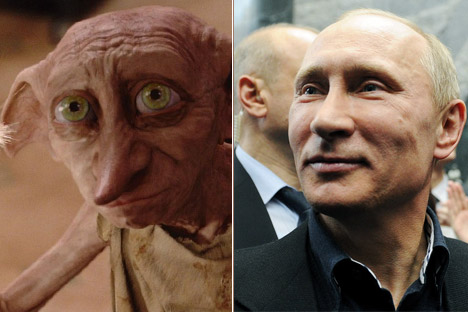 Source: Kinopoisk.ru / ITAR-TASS
The news came out in 2003, but no information is available as to whether a legal case was in fact initiated.
...Harry Potter converted to Orthodoxy?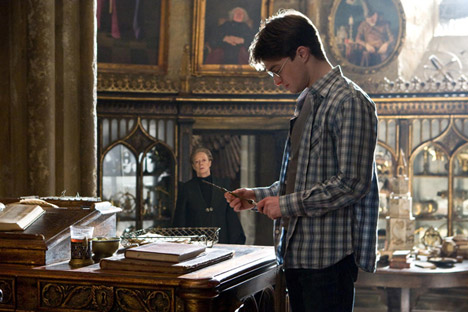 Source: Kinopoisk.ru

In 2011, the youth department of the Bugulma diocese in the Tatarstan region added "Harry Potter's repentance and the miracle of fire" to the list of its theatrical performances. In the play, Harry converts to Orthodoxy in order to defeat Voldemort.
...Snape was Rasputin in a previous life?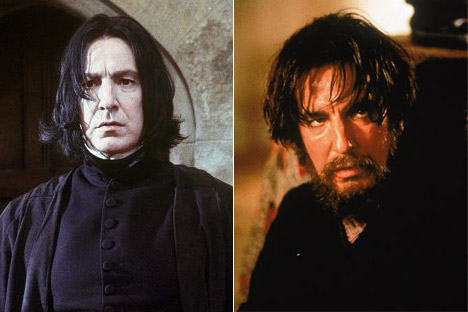 Source: Kinopoisk.ru
In 1996, British actor Alan Rickman, who plays Severus Snape in the Harry Potter movies, portrayed Grigori Rasputin in "Rasputin: Dark Servant of Destiny." He was awarded the Golden Globe, Emmy Award and Screen Actors Guild Award for his performance.
...Harry Potter is just a reincarnation of Shostakovich?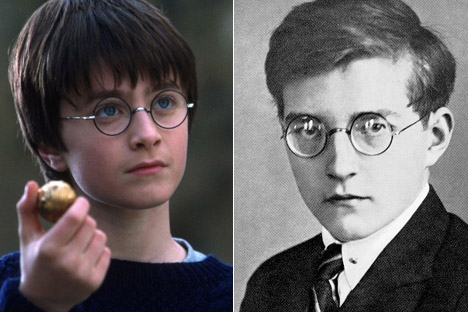 Source: Kinopoisk / ITAR-TASS
Could Russian composer Dmitri Shostakovich be just another Horcrux?
All rights reserved by Rossiyskaya Gazeta.