New Year dinner à la Russe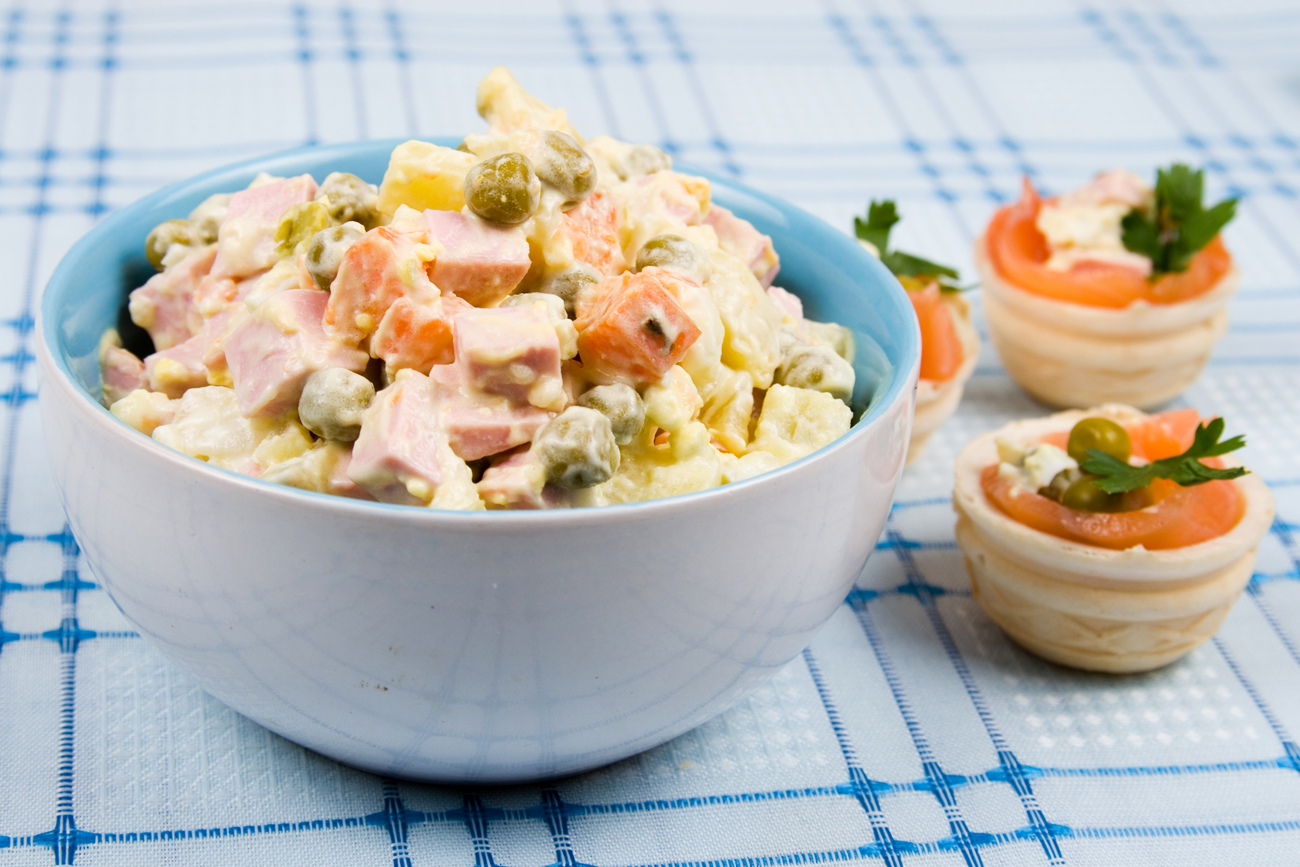 Oliviye is the most popular Russian salad that is traditionally made for the New Year. Source: Lori / Legion Media
Known as "Russian Salad" all around the world, Oliviye is a popular winter salad traditionally made in Russia around the New Year.
Very little is known about Russia's culinary delights in the U.S., with most Americans assuming there's nothing more than vodka and bliny. RBTH tries to bring the diversity of Russian cuisine to American homes.
Oliviye is the most popular Russian salad that is traditionally made for the New Year. It is sometimes called "Winter Salad" because the ingredients are easily available during the winter months.
Ingredients:
Potato (medium size) – 4 pc
Green Peas – 150 g
Chicken – 300 g
Eggs – 4 pc
Carrot – 2 pc
Pickled Cucumber (gherkins) – 150 g
Onion – 1 pc
Mayonnaise – 250 g
Salt
Black Pepper
Dill
For the vegetarian version, you can remove all non-vegetarian ingredients and add boiled sweet corn.
Preparation:
1. Boil potato, carrot, eggs. Peel it and cut into small cubes. The smaller you cut, the better it will taste.
2. Cut the onion, cucumbers and boiled chicken into cubes as well.
3. Add boiled peas, salt, black pepper, dill and mix well with mayonnaise.
Serves: 7 to 8 people
Priyatnogo Appetita! (Bon Appétit)
All rights reserved by Rossiyskaya Gazeta.