Ivan Kozlovsky: The man who refused to sing for Stalin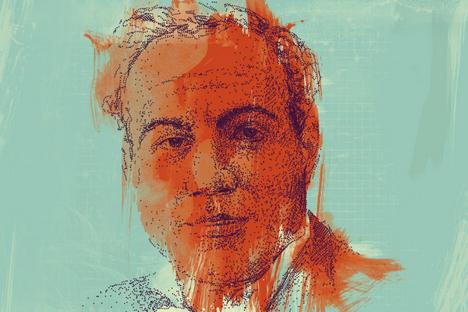 The legendary opera singer admired by Stalin, yet always resented being told what he could sing and what he could not.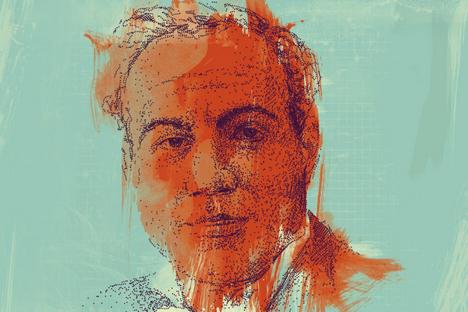 Click to enlarge the image of Ivan Kozlovsky. Drawing by Natalia Mikhaylenko
Ivan Kozlovsky (1900-1993) was a legendary opera tenor and a soloist at the Bolshoi Theater. He sang more than 50 operatic roles, and was particularly famed as Lensky in "Eugene Onegin," Simpleton in "Boris Godunov," and Berendey in "The Snow Maiden."
Kozlovsky was probably more popular in the 1940s that the current pop stars today are. His fan base mostly comprised girls from families of modest means. These young ladies, who often lived in communal apartments, were pining for an opera singer. He was the symbol of everything beautiful in their life.
Another famed opera tenor of the time was Sergei Lemeshev, who also had numerous female admirers. The two singers' fans would wait for them in the street, crowd outside their homes, and attempt to get into their dressing rooms.
They faithfully attended each of their idols' concerts and plays, and clashes between the two camps sparked up from time to time. Some even committed suicide over their unrequited love. Now that both singers are long dead, their erstwhile idolatresses meet up at their graves in Moscow's Novodevichy Cemetery.
Kozlovsky's voice could reach a strength of 150 decibels, but at the same time it was surprisingly tender and beautiful. He had very good articulation and made every single word distinct and clear, just like the old actors of the Russian imperial theaters before him. This is a lost art now: modern singers may have strong voice but they often mince their lyrics. Kozlovsky, by contrast, considered himself not just a singer but also a drama actor.
Kozlovsky would rehearse each role to the minute detail. If he thought a note had to be sung for longer than the scores suggested, he simply sang it that way, forcing the orchestra to catch up. Once, in Faust, he even performed a ballet role.
Kozlovsky had a very reclusive personality and always carried himself with utmost dignity. He harbored a grudge against the public and the authorities. Kozlovsky had attended a seminary, and retained a love for church music and Ukrainian Christmas carols.
However, he was not allowed to sing them in public. When he finally had a collection of carols recorded, the entire print run got destroyed. Ukrainian KGB officers took a special pleasure in insulting him by all but crushing the vinyl disks with their boots.
This happened in the 1960s. In the earlier days, Kozlovsky used to be Stalin's court singer. Once he got summoned to a Kremlin banquet late at night, when Stalin had decided to hear him perform the Georgian folk hit "Suliko." Kozkovsky refused, saying that his throat was sore and he was afraid to lose his voice.
"Fair enough," Stalin said magnanimously. "Let Comrade Kozlovsky take care of his voice. I will sing together with [chief of the Soviet security Lavrentiy] Beria instead. Come over Lavrentiy, let's sing." Stalin and Beria stood side by side and performed "Suliko" for Kozlovsky.
Kozlovsky's aristocratic air and stardom were immediately apparent. Soviet men learned how to wear a frock from him. Like any other real star, Kozlovsky cared about his health, playing tennis and volleyball whenever he could and exercising on gymnastic rings until he turned 75.
Kozlovsky visited the conservatoire every evening: one of the seats in the director's box had a plaque reading, "The famous Russian singer Ivan Kozlovsky listened to music here." And yet Kozkovsky harbored that grudge. He was a star and felt the part, but would be told repeatedly that he was not allowed to do certain things. A real star cannot reconcile with prohibitions.
All rights reserved by Rossiyskaya Gazeta.