Sochi 2014: India approves funds for athletes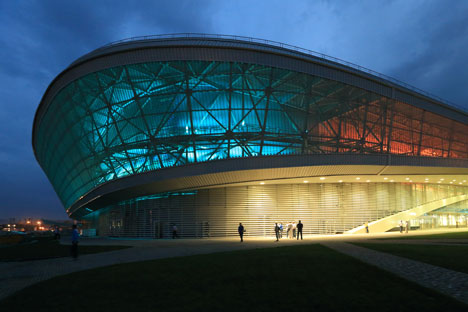 Sochi 2014 Winter Olympics will be held in Sochi Russia on Feb 7-23. Source: Sochi 2014
India's Sports Ministry has approved a grant of about $16,900 to help the country's athletes buy equipment for the Winter Olympics.
Indian athletes at the 2014 Winter Olympics in Sochi, who will be participating under the Olympic flag, will receive much-needed funding to buy sporting equipment for the games after the government decided to offer financial support.
India's Ministry of Youth Affairs and Sports said on Monday it sanctioned a grant of Rs 10,52,000 (around $16,900) from the National Sports Development Fund (NSDF) for the purchase of sports equipments, Ski, Ski Boots and other essential items for Olympic participants in the disciplines of Alpine Skiing and Cross- Country Skiing.
"Although such assistance is not normally given from NSDF, the Executive Committee decided to extend the assistance as a special case in view of the importance of the event," the ministry said in a press note. The grant is in addition to the assistance for sports kit, air fare and accommodation, which was already sanctioned for the participants of the Olympics, the ministry added.
The ministry added that it had earlier approved financial assistance of about $54,600 to Shiva Keshavan for training for preparation of Winter Olympics.
Himanshu Thakur and Hira Lal will compete in giant slalom alpine skiing while Nadeem Iqbal will race in the cross-country category. They will join India's first Olympian and luge pilot Shiva Keshavan. While Iqbal and Thakur are making their Olympic debuts, Sochi will be the second Olympic attempt for Hira Lal, who participated in Turin 2006. All four athletes can only take part as individuals. And if any of them wins a medal, the Indian national anthem will not be played.
In December 2013 India was suspended from the Olympic movement after a tainted official was elected secretary-general of the Indian Olympic Association (IOA). For the Indian athletes to have participated under the national flag, the IOA would have had to have conducted elections before the opening day of the Sochi games (February 7). The association has elections scheduled for the end of February. Indian officials are also banned from attending Olympic meetings and events.
All rights reserved by Rossiyskaya Gazeta.