Russian ballet performers wow New Delhi crowd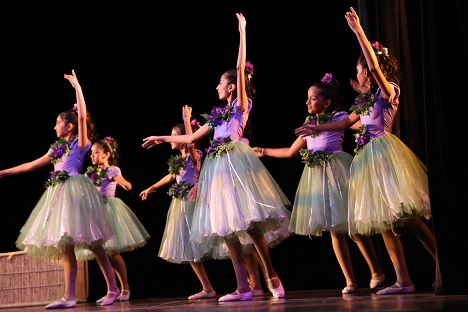 Besides the standing ovation from the knowledgeable Delhi crowd, the performers received plenty of critical acclaim. Source: Alessandro Belli
A packed audience at the Kamani auditorium witnessed a performance of 'Toy Store' by the Russian classical ballet school, which is attached to the Indian capital's Russian Centre of Science and Culture.
Students of India's only school of classical Russian ballet, which is attached to the Russian Centre of Science and Culture (RCSC) in New Delhi, performed a rendition of 'Toy Store,' a romantic ballet at the Kamani Auditorium on Sunday, April 20. The performers received a standing ovation from the 600-strong capacity crowd that comprised of locals as well as expatriates.
140 students from the age of 6 to 24 took part in the performance. The children were from India, Russia, Kazakhstan, Australia, Germany, Japan, Denmark, the UK among other countries.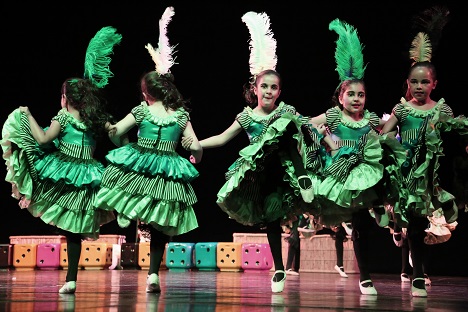 Source: Alessandro Belli
The performance was based on 'The Fairy Doll,' which was composed by Austrian composer Josef Bayer, and was the definitive Austrian court ballet. The Delhi performance inculcated many new elements, with the young performers portraying dolls from places such as Egypt, India, Japan and Russia. The children even performed a traditional Chechen lezghinka.
The ballet troupe also danced to the tunes of Tchaikovsky, Grieg, Liadov, Stravinsky, Rubinstein, and Khachaturian. A special twist was given to the ballet thanks to classical Indian music and elements of traditional Indian dance.
Besides the standing ovation from the knowledgeable Delhi crowd, the performers received plenty of critical acclaim.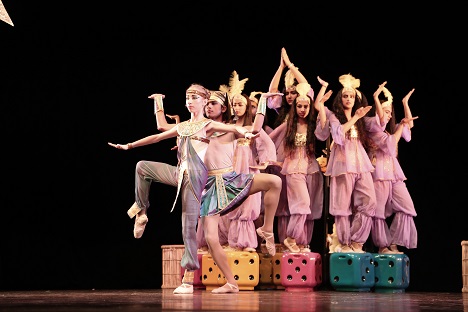 Source: Alessandro Belli
P. Gupta, who is a professional performer of classical Indian dance, was full of praise for the performers. "I first saw the Russian ballet for the first time performed by Indians, and it is very interesting. I'm really impressed. It was truly beautiful and very colourful," Gupta said.
Vineet Sharma, a Delhi-based engineer, was also highly impressed by the ballet. "The choreography is just fantastic! The children performed as if they are professionals. This is a fantastic combination of traditions of classical Russian ballet with different Indian dances," Sharma said.
The Russian Classical Ballet School in New Delhi was established in 1982. Over 200 students are currently enrolled at the school.
First published in Russian by RIA Novosti.
All rights reserved by Rossiyskaya Gazeta.