A bit of history
Historians differ on the origins of the sarafan. According to one theory, the word sarafan comes from Iran (from the Persian for "dressed from head to toe") and is first mentioned in chronicles in the 12-13th centuries.
Until the 17th century, both women and men wore the sarafan, which at the time was a long linen robe with long sleeves. It was only by the start of the 18th century that the sarafan fully moved into the women's wardrobe, transforming into a long dress on thin shoulder straps. It was worn mainly over a long robe and was festooned with braiding, embroidery and other forms of decoration.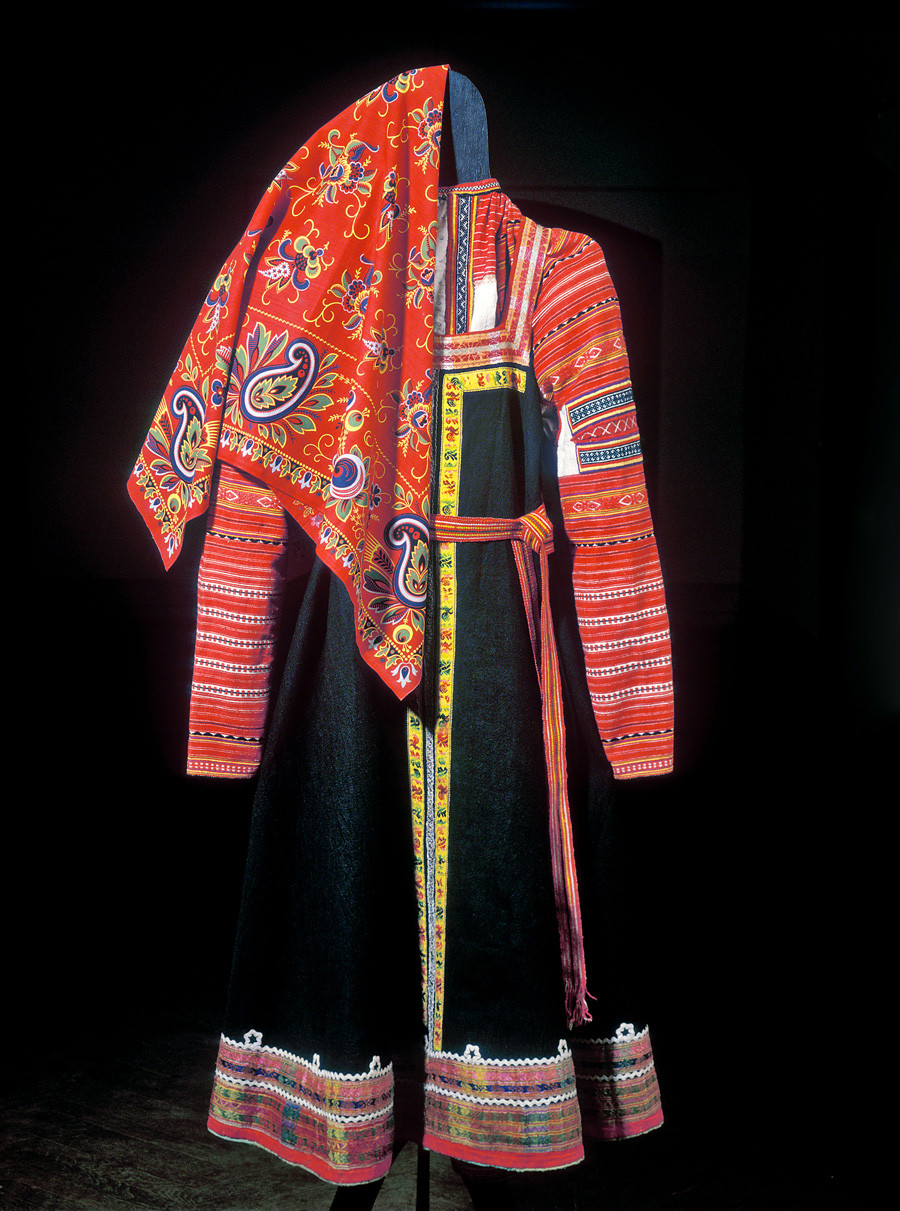 The decorations demonstrated the woman's social status and her financial standing. For instance, there examples still exist of sarafans that belonged to merchants' wives, made from expensive imported fabrics such as silk, satin, or brocade; trimmed with furs, decorated with golden buttons and embroidered with gold and silver threads. Clothes like these became heirlooms and were handed down from generation to generation.
Peasant and lower middle class women could not afford expensive decorations and had their sarafans made of homespun fabrics, linen or wool, often in rather dull plain colors. Yet the belief that clothes, like a talisman, bring their owners good luck prompted women to resort to various forms of decoration: braid and ribbons, embroidery and lace, sashes and cords.
There are sarafans and sarafans
There were three especially popular models of the sarafan: the trapezoidal, the straight "Moscow" and the bodice sarafan. They differed not so much in the way they looked but in the way they were made.
A trapezoidal sarafan was made by joining two pieces of fabric with wide inlays on the sides, which produced a visibly simple shape, which in fact had a hem of up to 80 cm long and created the impression that the woman was floating rather than walking.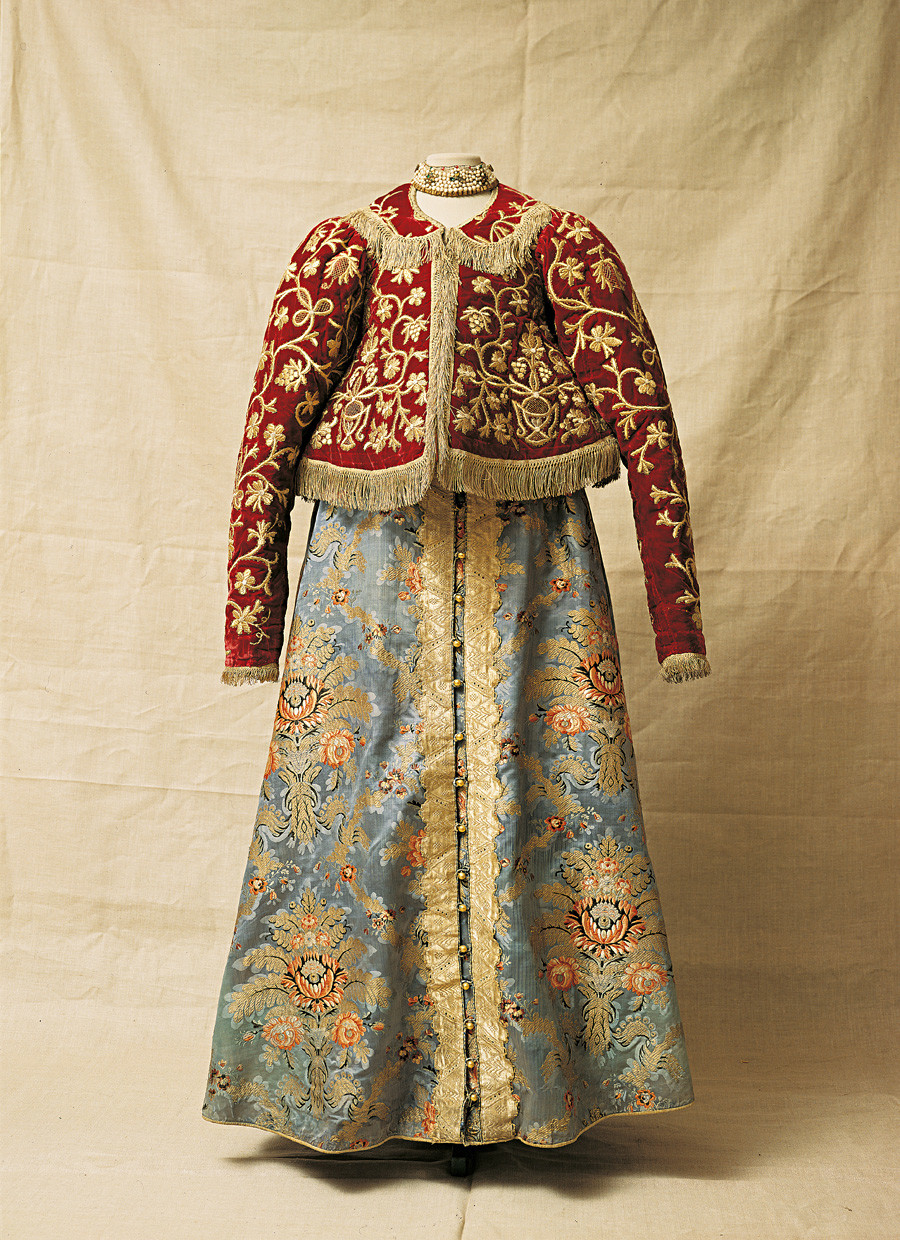 The decorations demonstrated the woman's social status.
Getty Images
At one time in the late 18th century, a variation of this traditional sarafan gained popularity: It had a wide strip with buttons going down the front, which served not only for fastening but also as a decoration when adorned with braid or ribbons, while the buttons could even be made of gold.
The straight "Moscow" sarafan was a dream for any lazy tailor: It consisted of two straight pieces of fabric joined together and gathered at the top to fit the woman's figure.
The bodice sarafan was one of the most fashionable and "modern" models. A full skirt was attached to a close-fitting bodice. The bodice often had a lining, called a podoplyoka, which in modern Russian is used to denote an underlying reason or meaning, hidden from view.
Traditionally, sarafans were mostly worn in the country's central and northern regions. There were variations in styles even between neighboring provinces. For example, in the Arkhangelsk Region, preference was given to trapezoidal sarafans made of silk, plain or with a floral pattern, most frequently with thin shoulder straps, less frequently with a row of buttons down the front, decorated with lace made of gold thread, buttons, and braid. Festive sarafans were made of red calico and blue homespun linen with ribbons sewn on top.
In the Vologda Region, the fashion prescribed straight sarafans made of various homespun fabrics, and later manufactured, fabrics. Their festive varieties were made of silk, as well as wool, chintz, red calico with prints of different colors: blue, purple, crimson, yellow. Very often, specific holidays were associated with sarafans of specific colors. For example, the wedding sarafan was usually red and richly decorated.
Different varieties of the sarafan had different names, usually deriving from the type of fabric they were made from:sinyukha (from homespun fabric painted blue), kumashnik (from red calico called kumach), moskovets(from Moscow chintz) and so on.
A fashion phoenix
From the 18th century onwards, the popularity of the sarafan began to wane. First, Peter the Great ordered all courtiers to wear European dress and the sarafan was abandoned by the upper classes and most middle-class and merchant households.
After the Bolshevik Revolution in 1917, the sarafan was viewed as an unwelcome remnant of Imperial Russia. Yet its modern variation, the sweater dress, can still be seen on Russian streets.
The sarafan got a new lease of life in the 1950s, when Soviet fashion magazines began to feature a functional variety of the good old sarafan. For work, Soviet women could choose asexual but invariably fitted sleeveless dresses made of thick fabrics and worn over a blouse, a sweater or a t-shirt, while in the evening or at weekend they could opt for more frivolous sweater dresses made of lighter fabrics and in brighter colors, decorated by festoons and bows.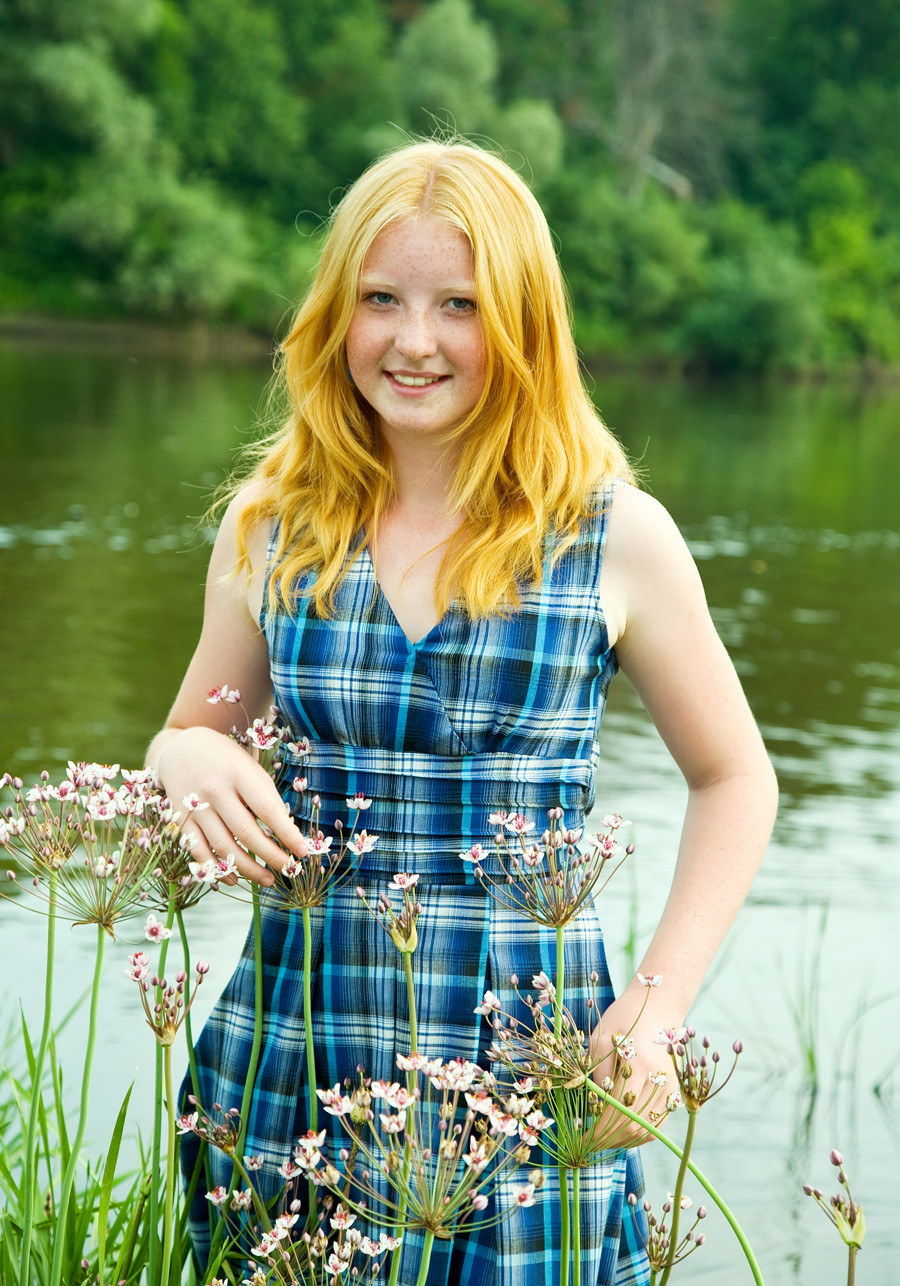 In the 1970s, ethnic styles were all the rage in Soviet fashions.
Legion Media
With the arrival of the 1960s, the sarafan entered its modern golden age. No successful, slender and intelligent young woman could imagine a life without a short straight shift dress that could be worn on its own or, if it came in a warmer fabric, over a blouse or a turtleneck.
Fashion magazines were full of sweater dresses stylized to look like the old Russian sarafan, decorated with braid and embroidery and accessorized with a small headscarf.
In the 1970s, ethnic styles were all the rage in Soviet fashions, and many women wore bright long sweater dresses. Real fashionistas were bold enough to come to work in denim sweater dresses adorned with frivolous "wings" on the straps worn over a turtleneck. Closer to the early 1980s, the jumper dress of choice was a brightly-colored calico variety with a flowing or a voluminous skirt.
These days, just like many centuries ago, a Russian woman, unless she is hopelessly addicted to pants, has at least one sweater dress in her wardrobe. The most popular are light summer varieties of all shapes and styles.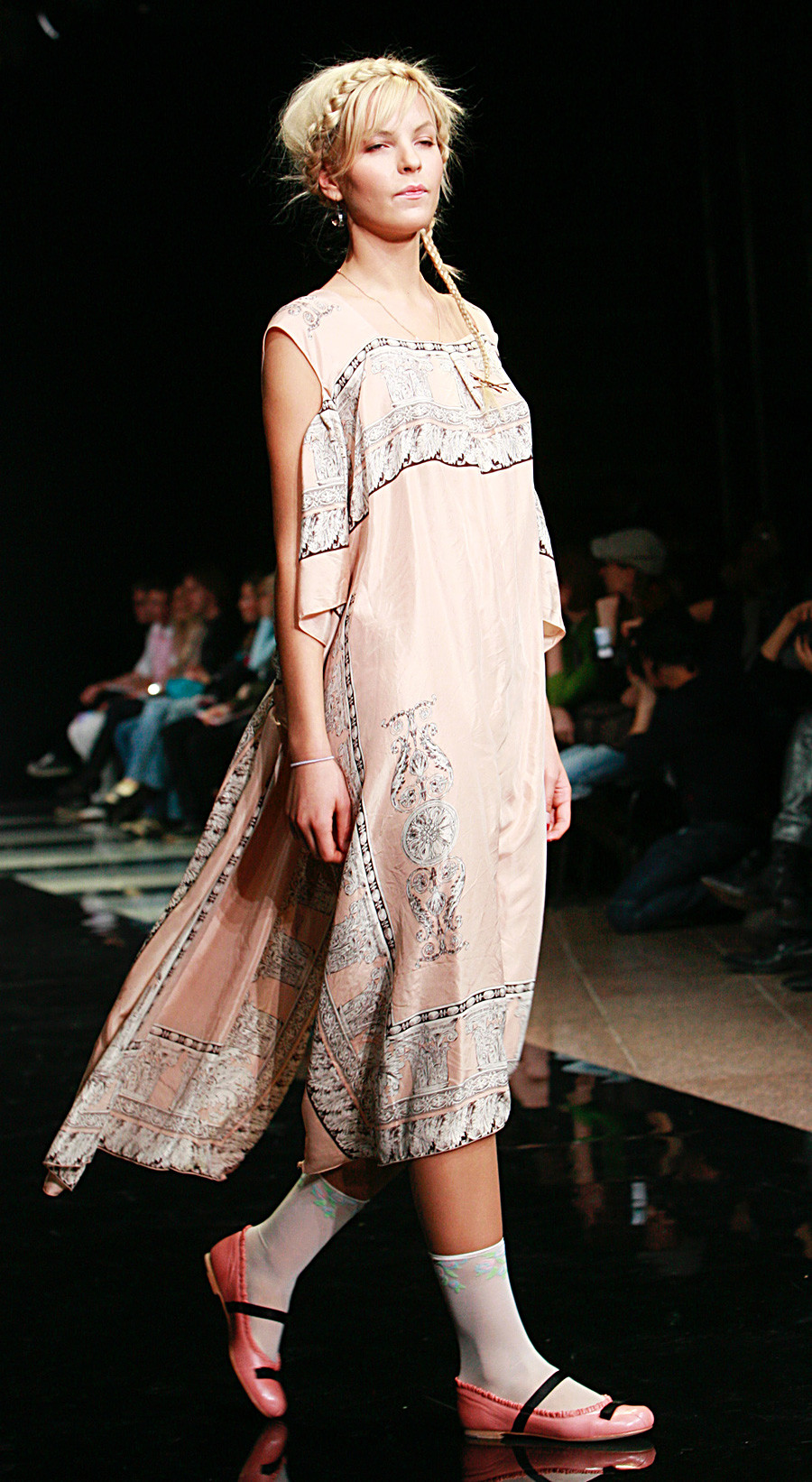 Today designers offer fashionistas to back to traditional Russian dress.
PhotoXPress
Sweater dresses also often feature in the modern corporate dress style. It is a pity though that the modern rhythm of life no longer allows women to move at a pace that would look as if they were floating rather than walking.
All rights reserved by Rossiyskaya Gazeta.