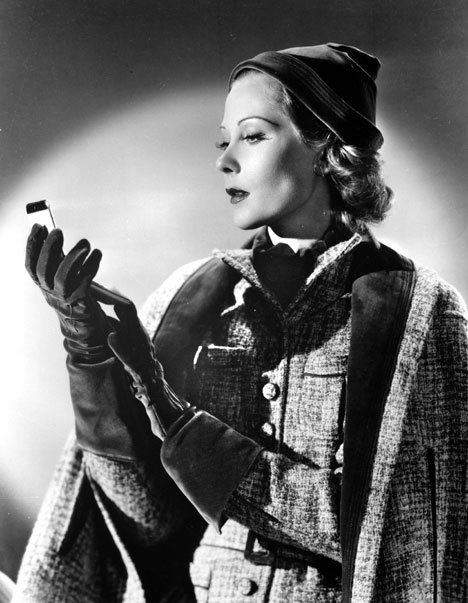 Natalia Paley. Source: AFP / East News
In the period after the First World War, Paris was flooded with émigrés from post-revolutionary Russia. They were well-educated, had impeccable manners and spoke fluent French. Russian aristocratic women, well-versed in fashions and desperate for a living, often worked as models for various Parisian fashion houses. Their beauty, aristocratic upbringing, charm and ability to present themselves generated a lot of income for popular brands of the time.
Natalie Paley
Natalie Paley was the first Russian beauty to make the journey from a model to a Hollywood diva. She was a daughter of Grand Duke Pavel Alexandrovich, Emperor Alexander II's son. After the 1917 revolution, Paley, together with her mother and sister, left Soviet Russia for Paris.
She started working as a model in the fashion houses Yteb and IRFE and very soon conquered fashionable Paris, becoming a trend-setting socialite and a queen of fashion.
On Coco Chanel's recommendation, Paley joined the prestigious fashion house of Lucien Lelong, whom she soon married. Later, having separated from Lelong, Paley moved to the U.S. and soon married Broadway producer John Wilson.
She also had a lengthy romantic relationship with the writer Erich Maria Remarque, which created a lot of stir in society. Paley appeared on the cover of Vogue magazine on numerous occasions and had a Lelong perfume named after her.
Maria Eristova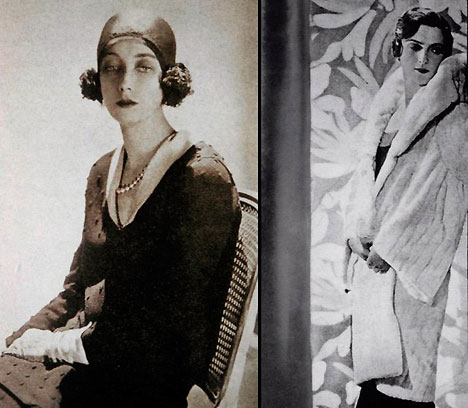 Maria Eristova. Source: Open source
Eristova, who was born in Tbilisi but lived in St. Petersburg from an early age, was a lady in waiting to Empress Alexandra Feodorovna. Tsar Nicholas II, struck by her beauty, said once: "It is a sin, princess, to be so beautiful."
After the Bolshevik Revolution, Eristova fled first for the Caucasus and then to Paris. In 1925, she was invited to work for Chanel, who at the time supported many Russian émigrés.
Eristova, petite and dark-haired, was the epitome of the type of beauty fashionable in the 1920s and perfectly suited Chanel's style of that period. Besides, Coco liked it to have "real Russian princesses" working for her.
At the time, models not only showed off clothes but were also supposed to, in several foreign languages, describe the clothes they were wearing to the clients. That was why Eristova, who was fluent in three languages, was very much appreciated.
Teya (Yekaterina) Bobrikova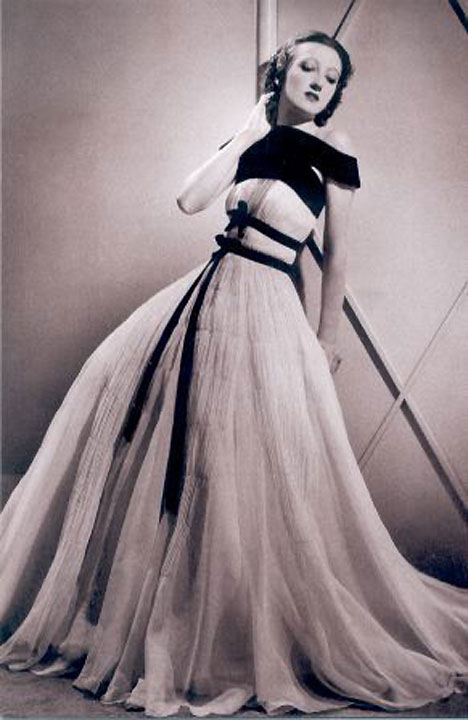 Yekaterina Bobrikova. Source: Open source
From 1927 to 1934, Yekaterina Bobrikova worked in the Jeanne Lanvin fashion house. Following Lanvin's example, she then set up a fashion house of her own, called Catherine Parel. The business lasted till 1948.
Like big fashion houses, Catherine Parel released two, albeit small, collections a year. Its client list featured famous Parisian actresses and singers of the time, including Michèle Morgan and Lys Gauty. The Catherine Parel fashion house also created costumes for the cinema, including for the film La Symphonie Pastorale, which received an award at the Cannes Film Festival.
Lud(mila) Fedoseyeva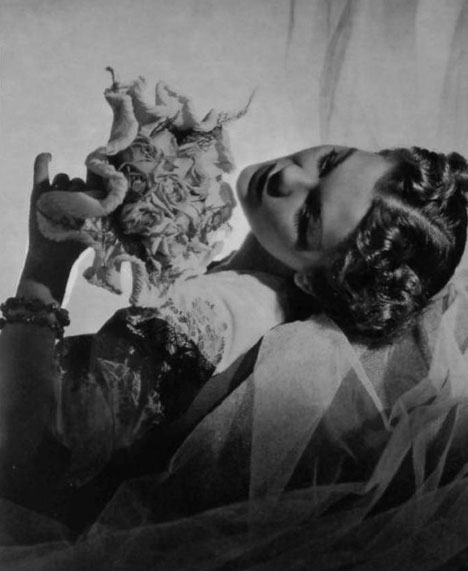 Ludmila Fedoseyeva, Paris, 1938. Source: Open source
Lud Fedoseyeva was the best-paid Russian model, an émigré supermodel. She worked in occupied France and was considered to be the main competitor to Third Reich models. Her career was inextricably connected with the development of fashion photography, which had already become an important tool in fashion marketing.
The pictures taken of Fedoseyeva by Horst P. Horst (who had discovered her), Edward Steichen, and George Hoyningen-Huene often featured in Vogue and Harper's Bazaar. Fedoseyeva worked for fashion magazines as well as in advertising. A Horst picture of her in a dress inspired by Ancient Greece is still considered to be a gold standard of fashion photography.
Just before Paris was liberated, Fedoseyeva moved to Argentina, but when she returned, she discovered that both her work and fame had vanished. In the 1950s, the former fashion star first worked was a clerk in an airline company and later as a housekeeper in a home for elderly émigrés.
Iya de Gay (Lady Abdy)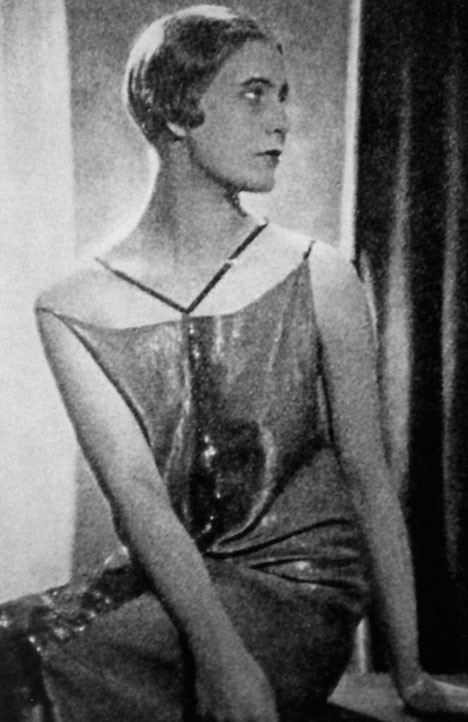 Iya de Gay, Paris, 1925. Source: Open source
Iya de Gay's great-grandfather was a Frenchman who had fled to Russia at the time of the French Revolution. At the start of the First World War, de Gay and her mother found themselves in Germany, from where they managed to escape to Switzerland and then to France.
Unemployed and in constrained financial circumstances, de Gay came to the fashion house of the Callot sisters. She was offered the job as a model for a salary of 450 francs, including breakfast. It was a way out.
It was here that she was first noticed by one of the clients, an Englishman, who wanted to continue the acquaintance but was told that the Callot establishment had strict rules and clients were not allowed to meet girls there.
However, later the two ran into each other in a restaurant and Robert Edward Abdy, the fifth baronet from a rich aristocratic family, became de Gay's husband. They later divorced, but de Gay retained the title and was soon invited by Coco Chanel herself to design clothes for her fashion house.
De Gay was considered to be the epitome of elegance. Her pictures often appeared in Vogue and other fashion magazines, while big fashion houses supplied her with dresses for her numerous public appearances. Later, Lady Abdy became interested in the theater and took part in several theatrical productions. A tall, blue-eyed blonde, with a beautiful figure and a proud look on her face, she never doubted her worth.
First published in Russian in Russkaya Semyorka.
All rights reserved by Rossiyskaya Gazeta.