Russian literary classics probed into human psyche - Prasanna Vithanage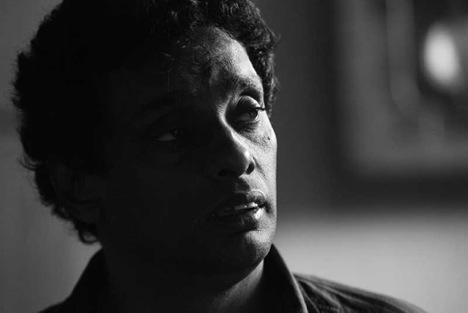 Prasanna Vithanage: "From Pushkin to Gorki, a series of Russian writers have become my favorites." Source: Alessandro Belli
During his visit to India, distinguished Sri Lankan filmmaker Prasanna Vithanage spoke to RIR about his love for Russian literature and movies based on Fyodor Dostoyevsky and Leo Tolstoy novels.
'With You, Without You,' Prasanna Vithanage's final film in his war trilogy was released in cinema halls across India this month. The Sinhalese-Tamil film is based on a short story by Fyodor Dostoyevsky, someone whose stories have inspired the Sri Lankan director for a long time. Vithanage, who was in India recently, spoke to RIR about the film and his interest in Russian classics.
Your last movie "With You, Without You" is based on 'A Gentle Creature,' sometimes also translated as 'The Meek One,' a short story by Fyodor Dostoyevsky. Why did you choose this story?
It gave me an opportunity to probe into inner self as a male and at the same time I saw a chance to explore the inability of love to sustain between two polarized parties in post-war Sri Lanka.
When was the movie released and in which language?
The movie has been playing in international film circuit for past 2 years and in India it had a limited release on 20th of June. It is a Sinhala/Tamil bilingual film with English subtitles. It premiered in Russia at Moscow International Film Festival in 2013 and was screened at the Sakhalin International Film Festival where it won Russian film critics prize in 2013.
You followed the plot of the original book but made it happen duringSri Lankan Civil War. How is it possible?
It was a classic and I tried to stay truthful to the essence. Two mediums are completely different and I did my best to create a structure that transforms the psychological content of the book into physical content in the film medium.
You seem to be a fan of Russian literature? Could you recall your favorite books?
I do, and from Pushkin to Gorki, a series of Russian writers have become my favorites. I like Goncharov's 'Same Old Story,' Lermontov's 'Hero of Our Time,' Gogol's 'Dead Souls,' and of course Dostoyevsky's 'Crime and Punishment' and anything written by Leo Tolstoy. Why? They mirrored the time they lived in while probing into the human psyche.
Which movies of yours do you feel are the most important in the career as a director? Why?
My war trilogy ('Death on a Full Moon Day,' 'August Sun,' 'With You, Without You') because those three films were part of a soul searching journey where making these movies became my self induced therapy.
Have you ever seen any of Russian movies? Did you like them?
I have enjoyed movies from Soviet era. 'Cranes are flying by Klatasov,' Gregory Chuprai's 'Ballad of a Soldier.' Later I discovered the greatness of Andrei Tarkovsky.
What do you think stands out when it comes to Sri Lankan cinema? Could you recall some Lankan movies that could attract viewers from abroad?
Any form of art is about curiosity. Knowing the other person.
Like any other country's cinema, if Sri Lankan filmmakers also could bring something original about the human existence, I believe foreign audience can connect with them.
Your second movie was based on Tolstoy novel. Whose books do you prefer more - Tolstoy or Dostoevsky? Why? Are there any plans to do some more stories based on Russian novels?
I don't think even if we argue forever we can come to a conclusion. Even a great critic like George Steiner has written a book about Dostoevsky or Tolstoy. But I think those two are incomparable. Even though I was a fan of Russian literature for many decades, choosing a novella for my newest film was accidental not premeditated. Just like that I am keeping an open mind.
This interview has been condensed and edited for clarity.
All rights reserved by Rossiyskaya Gazeta.