Malevich exhibition showcases a master of the Avant-Garde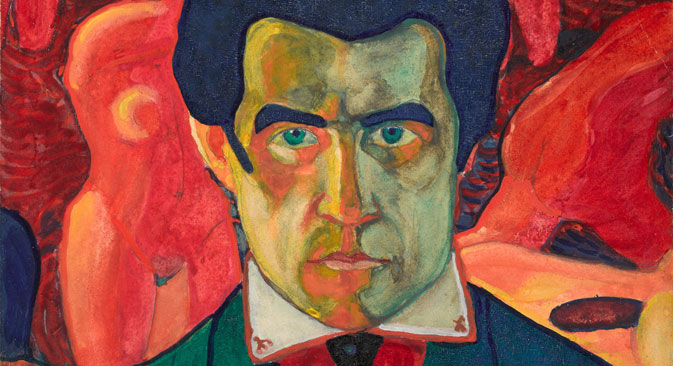 Self Portrait 1908-1910 Source: State Tretyakov Gallery, Moscow
A major retrospective of Kazimir Malevich will be this summer's blockbuster exhibition at Tate Modern in London.
The new show looks at Kazimir Malevich who created the infamous 'Black Square' and played a leading role in the Russian avant-garde movement.
This pioneering artist is one of the most radical and significant figures in modern art, who created a new visual language called Suprematism. His iconic compositions are instantly recognisable, dominated by abstract geometric shapes and bold colours.
The exhibition, which opens on July 16, includes 150 works rarely seen in public. Malevich: Revolutionary of Russian Art is the first major survey of his work in London. The Tate's curator Iria Candela explains: "This exhibition sheds new light on Malevich's career in its entirety from early experiments… to the cataclysmic invention of Suprematism."
The show follows a chronological format and allows visitors to see Malevich's journey from religious imagery to abstraction. The artist was influenced by folk art and Russian Orthodox icons, whose influence we can see in his early paintings. He was also inspired by the work of the Post-Impressionists and modern art movements in Paris in the early 20th century. Malevich was aware of artistic giants, including Monet, Gauguin, Picasso and Matisse, through visiting paintings in the homes of the Moscow based collectors Sergei Shchukin and Ivan Morosov.
Dynamic Suprematism, 1915 or 1916. Source: Courtesy of Tate Modern

A highlight of the exhibition is a recreation of nearly all the surviving works from the legendary Last Futurist Exhibition of Paintings 0.10. Only one photograph exists of the exhibition, held in Petrograd in 1915, which marked the founding moment of Suprematism. Nine of the works identified in the picture are on show in London.
The 1915 original of the 'Black Square' is too fragile to leave Russia but a later version is on display at Tate. Like Marcel Duchamp's Fountain (a urinal), Malevich's work radically challenged conceptions of art and has become an icon of modernism. He rejected representational painting and created a new style of art based on geometric forms. Candela says: "[Malevich] is absolutely a key figure in the discovery of abstract art in the 20th century. If you talk to today's leading contemporary artists they will tell you that the impact of the Black Square is still ongoing."
Other highlights include Malevich's designs for Victory of the Sun. The artist designed non-realistic sets and costumes for this radical Cubo-Futurist opera which marked a turning point in his career. The Tate's exhibition provides an opportunity to look into Malevich's unique contribution to theatre.
The majority of loans come from the Khardzhiev Collection in Amsterdam and the Costakis Collection in Thessaloniki, supplemented by works from Russian State museums and other European and American collections. According to Candela, this is a "historic opportunity to present two major collections of Russian art together outside Russia…These two collections have never been put together before."
The variety of works on show promise to shed new light on Malevich's career. "More than half of the exhibition will be works on paper," says Candela. "For the first time we are presenting in parallel many beautiful drawings and works on paper that Malevich did throughout his career to follow his developments. Then, of course, we are showing his paintings, and his designs for ceramics and urban planning."
Girl With a Red Pole 1932-33. Source: State Tretyakov Gallery, Moscow
Tate's exhibition concludes with an examination of Malevich's return to figurative painting, after the Russian Revolution, when modernist works were attacked for being 'formalist' or 'bourgeois'. After 1932, the artist returned to a more realistic style of painting in keeping with the new official style of Socialist Realism in the Soviet Union. Through a display of his lesser known later works, Malevich's participation in the quest for a new society and his confrontation with the Stalinist regime are also considered.
This groundbreaking exhibition, which also forms part of the UK-Russia Year of Culture 2014, looks set to be the perfect introduction to Malevich's work. Tate's display explains his extraordinary achievements and how Malevich became one of the fathers of modern art.
Malevich: Revolution of Russian Art is at Tate Modern in London from July 16-October 26
Theodora Clarke is Editor of Russian Art & Culture and Director of Russian Art Week in London.
All rights reserved by Rossiyskaya Gazeta.