Diana Vishneva, a timeless and lyrical ballerina equally at home with the American Ballet Theater in New York and the Mariinsky Ballet in St. Petersburg, is among a handful of dancers and choreographers who bridge the divide of cultural cold wars past and present.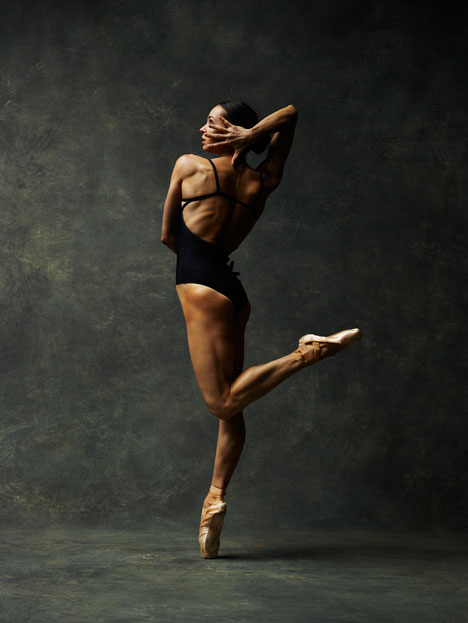 Vishneva became a principal dancer with St. Petersburg's Mariinsky Ballet only a year after her graduation from the Vaganova Academy. Source: Yasushi Handa
When the contemporary dance festival "Context. Diana Vishneva" opened at Moscow's Gogol Center in December, it was the realization of a long-standing dream for Diana Vishneva, principal dancer with the Mariinsky Theater and the American Ballet Theater (ABT) and one of the true international stars of ballet today.
"There has always been a lack of choreographers in Russia," Vishneva said, curled up on a small ottoman in her dressing room at New York's Metropolitan Opera House, her home when she is dancing with the ABT. "Well, not a lack, but very little opportunity for them to learn, to grow, to show themselves, to get support from more experienced colleagues. That's where I come in."
Vishneva had been considering the idea of a festival for several years as a way to use her name to attract dynamic choreographers to Russia and offer young Russian dancers a chance to learn from the best. And although Vishneva's name is intimately associated with ballet, Context is described as a celebration of contemporary choreography. Samuel Wuersten, Artistic Director of both the Holland Dance Festival and the Rotterdam Dansacademie, served as the curator for the first Context festival; Czech choreographer Jiri Kylian, a legend in contemporary choreography and one of Vishneva's favorite choreographers, also participated in Context.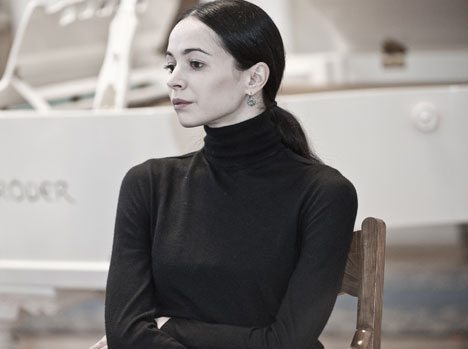 After nearly 20 years as a professional dancer, Vishneva sees her role as an advocate of dance off the stage increasing in importance. Source: Nikolay Krusser
"I don't divide dance into classic choreography, contemporary dance, I just see dance, in all its diversity. I wanted to show the breadth of the Russian choreographic scene, to present new names, to get new prospects not only for the dancers but also for the audience," Vishneva said.
It is perhaps a surprising statement from a ballerina who became a principal dancer with St. Petersburg's Mariinsky Ballet only a year after her graduation from the Vaganova Academy and is known for her lyrical performances in such classic works as Sleeping Beauty, Swan Lake and Giselle.
Vishneva, however, said that she finds contemporary choreography a respite from the rigors of traditional dance. "New work inspires me a lot, as well as the great choreographers I get to work with," she said. "I was always looking up to the great elder Soviet ballerinas growing up, and it was very important for my formation. In ballet, you have to work hard every day. It's exhausting. Our work is very physical. But this kind of inspiration gives you just the right impulses. You begin to perceive this process differently."
Vishneva's constant quest for new and inspirational experiences may be one of the things that helps her maintain her focus as she balances commitments to the Mariinsky and the ABT; solo engagements with other dance companies around the world; administering the Diana Vishneva Foundation for the Coordinated Development of Ballet; and social commitments, like presenting the awards at this spring's Golden Mask theater festival in Moscow.
Vishneva admits that transitioning between different ballet companies can be difficult. Every company has its own face, traditions and concept of movement. "Accents, details – everything is different. They might seem petty but they mean a lot, and the longer you are working at the company, the more you convey its spirit," Vishneva said. She has been dancing with the Mariinsky nearly 20 years, and she celebrated her 10th anniversary with the ABT by dancing ballet "Manon" at the MET on June 7th. According to Vishneva, in every new work she tries to incorporate both her own vision of the role with that of the venue and the company.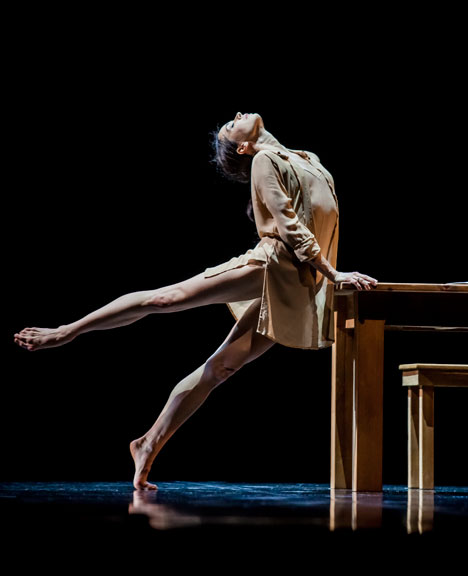 Diana Vishneva - On the Edge, 2013. Source: Jerry Metellus
In the United States and Europe, companies go through very intensive eight-week rehearsal periods well in advance of the season to prepare the whole repertoire. In Russia, dancers prepare each dance one to two weeks in advance and almost never rehearse for a full eight hours. "They don't spare themselves here in the States, not only the soloists, but every single person in corps-de-ballet as well. It's a tremendous amount of pressure," Vishneva said. "In Europe they often have orchestral rehearsals. It can be good and bad, the bad part being that after several such shows you feel like you have been through the premiere already and it's a bit exhausting emotionally." And dancing with a Russian company is different still from American and European ones, according to Vishneva. "Every troupe in Russia now has two stages, a lot of shows, at times it's even hard to learn and rehearse because of too many performances scheduled," she said.
Vishneva's current partner at the ABT, Brazilian Marcelo Gomes, helps her better understand cross-cultural challenges. "I have been very lucky with partners," Vishneva said. Her first partner at the Mariinsky was Farukh Ruzimatov. She later danced with Vladimir Malakhov, who went on to become the artistic director of Berlin StaatsBallett. "I always knew the right partner is very important. It's a real gift in a dancer's career, when your diverse nature has a chance to come out. And that's when you fall in love with your partner both as a dancer and a person. Your life becomes more complicated but also more awesome. You can experiment with this person."
Now, after nearly 20 years as a professional dancer, Vishneva sees her role as an advocate of dance off the stage increasing in importance. "I like the idea of steadily moving forward, growing as you go. The more is behind you, the harder is to keep moving. I'm trying my best," she said.
Although she now lives quite a fascinating life, she hopes to use her popularity in service of her art. "With the Internet I can both distract myself and attract the public. Social networks can get people to the theater. My recent attendance at the [Brooklyn] Nets game with Beyonce and Jay Z went viral. If that will make someone interested in ballet, I will be happy."
Vishneva will be performing with the Mariinsky at Covent Garden July 28th (Romeo&Juliet), August 11th (Marguerite and Armand) and August 15th (Cinderella). More information and tickets are available here.
All rights reserved by Rossiyskaya Gazeta.