Russian beauty secrets revealed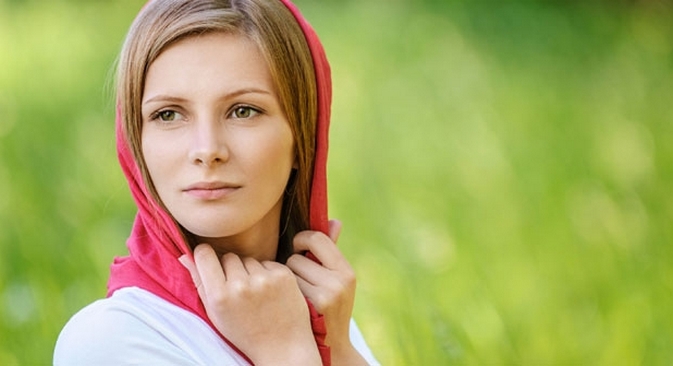 Russia has a reputation for being the home of beautiful women. Source: Lori / Legion Media
Why are Russian women considered so attractive?
Russia has a reputation for being the home of beautiful women – a stereotype reinforced by the number of Russians in the ranks of the world's top models as well as a casual walk down the streets of Moscow. When it comes to maintaining healthy skin, Russian women benefit from both genetics and climate.
"In Western countries, photoaging is more common as people are more exposed to the sun. In Russia, we do not get quite as much sun, so Russian women's skin remains smooth and youthful for longer," said Maya Kirillovna Kondrashova, the head physician at the International Institute of Aesthetic Medicine.
Most Russians are of Slavic descent, and scientists have established that Slavic people generally have a thicker skin with more subcutaneous fat. The thicker the skin is, the slower it becomes wrinkled. Additionally, Slavic faces tend to be symmetrical with high cheekbones and balanced features. Several scientific studies have shown that people are generally attracted to symmetrical features.
Another factor is the way Russians care for their skin. One of Russia's best-known supermodels, Irina Shayk said in an interview with StyleBistro: "In my country, women spend a lot of time on beauty rituals and take very good care of themselves."
Kondrashova agrees that Russian women learn about skin care early. "Already at the age of 12-13, girls have quite a good idea of facial and body care," she said.
One reason Russian women are motivated to take care of their skin is the high proportion of women to men in Russia. There are 88 men per 100 women in Russia, compared to 97 men per 100 women in the United States.
Comments by foreign visitors to Moscow reinforce the stereotype that Russian women are exceptionally beautiful.
"Without a doubt, Russian women are some of the most beautiful ones," said Gonzalo Furtado, a wine shop owner in the Portuguese city of Porto. "I visit Moscow at least two or three times a year, to attend exhibitions, and I can say that women in Russia dress very stylishly. They have very nice features and carry themselves very well."
Jimmy Luna, of New York, agrees: "Over the past six years, I have visited Russia often and I can confidently say that Russian women are indeed the most beautiful. I visit the city of Penza often for work, and I have not seen as many beautiful women in the whole of America as I have seen in Penza!"
All rights reserved by Rossiyskaya Gazeta.