Would love to bring Bhaag Milkha Bhaag to Russia - Rakeysh Omprakash Mehra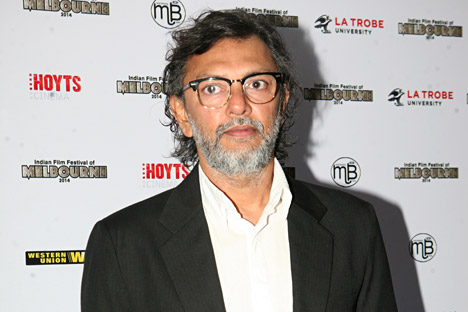 Rakeysh Omprakash Mehra: "The most difficult things are ourselves, our mind and our thinking and that is the biggest challenge." Source: AFP / East News
After launching his new book Rang De Basanti, the famous Indian director talks to RIR about a possible comeback of Hindi films to Russia.
Indian movies were quiet popular in the USSR. Do you see any possibility of a return of Hindi films to Russia? Would you like to become a part of it?
I don't see any problem for the comeback. We should first start with the festivals and then have an exchange programme. The movie I made last time is going all over the world. Bhaag Milkha Bhaag is releasing in Japan in February followed by Germany. I would love to bring it to Russia and we will talk to the distributors and take it forward now.
Are you currently working on any new films?
Yes, I am making a film called Mirza. It is based on a folk story of a love tragedy. I am making it a musical. It is very dramatic. It has got action. You cannot understand love but it tries to express itself.
Musical is some kind of new genre for you? How do you feel about it?
Yes, and it is a new genre for India also. Everybody sings and dances but this is a different format. I feel very excited. For the first time, there will be a movie like this in India.
Your movies are very different from what we can usually watch in India. What is your source of inspiration?
Life. People's lives. India is a big country, is a beautiful country. People live with a lot of hope, a lot of problems, a lot of struggles, and a lot of hope most importantly, so I learn from them.
Bhaag Milkha Bhaag and Rang De Basanti are full of fights. I mean internal struggles. Are you a fighter yourself?
I don't know. But I think the biggest challenge is internal, never outside. Everybody asks me what is the most difficult thing. The most difficult things are ourselves, our mind and our thinking and that is the biggest challenge. If you can control or win over yourself, that is the biggest war, not the war outside.
I feel that most Indian people have watched at least one of your movies. Could you give any advice for foreigners who didn't get such a chance, how to watch them in the right way?
They can go backwards. They can see Bhaag Milkha Bhaag first, than see Rang De Basanti, then see Delhi 6 and Aks.
All rights reserved by Rossiyskaya Gazeta.