Russian models bring colour and diversity to the ramp – Ritu Kumar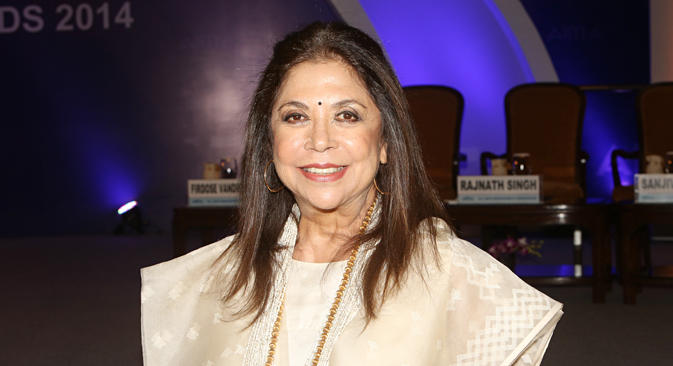 Ritu Kumar. Source: Getty Images / Fotobank
The distinguished fashion designer talks to RIR about her projects with Hindi film stars and why world of fashion is full of Russian models.
At the moment, you are not only one of the most popular but also one of the most experienced Indian designers. Can you recall the most significant changes in the Indian fashion during the last 20 years?
It is quite a miracle that India has an indigenous fashion industry, since generally all around the world the situation is very different.
The global industry has been taken over by multinational conglomerates, where most of the fashion that we see around the word comes from France, Italy or America. We don't really have indigenous fashion any more in the world. In this scenario, India still has one and this in itself is quite phenomenal.
As we move into the second decade of the 2000s we are looking at an India, which has exponentially changed in its fashion. In fact, more has happened in Indian fashion in the last two decades, than in the last two hundred years. The changes that have come about post-freedom are due to many factors. The younger generation of India has had a lot to do with this change. Along with independence from colonial rule, the youth of the country began to find its indigenous identity. Unlike the earlier generations who looked towards the West for inspiration and confidence, the reverse began to happen.
Many Indian girls prefer European clothes to traditional ones. How do you see the future of fashion in India in this sense?
The label line has been conceived to fill in the need for contemporary European clothing with Indian aesthetics. I see that as the future of our brand.
Source: J&M Image Studio
You worked a lot with Hindi film stars. Who did you liked the most and why?
They are all interesting and getting very professional. No favorites. All bring some energy to the table.
How do you feel dressing up for example Aishwarya Rai? Is it a huge responsibility or just every day job for you?
It gets professional once you know the person you are designing for.
Source: J&M Image Studio
The most popular models in Europe are either from Asia or from Russia. Could you explain this phenomenon? What is your personal experience of working with Russian models?
They bring colour and diversity to the ramp. They are also able to carry off more looks.
What are your sources of inspiration?
Indian textiles.
This interview was condensed and edited for clarity.
All rights reserved by Rossiyskaya Gazeta.