State Hermitage Museum to open new branch in Russian Far East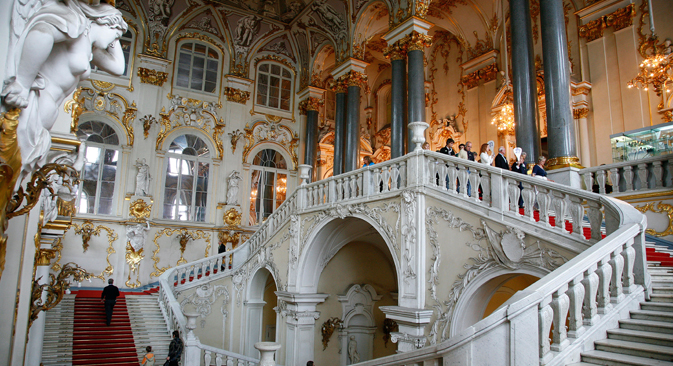 Today, The State Hermitage Museum has a collection numbering about three million works - more than any viewer could see over an entire lifetime. Source: Alamy / Legion Media
Russia's largest museum, the State Hermitage in St. Petersburg, plans to open another branch in Vladivostok, on Russia's Pacific coast. The new affiliate is to be housed in a historic department store building and will feature pieces from the St. Petersburg museum alongside work by local artists.
St. Petersburg's State Hermitage Museum is planning to open a branch at the opposite end of the country, in the Pacific port of Vladivostok in Russia's Far East.
Architects promise to have a design ready by next summer to rebuild the former Kunst & Albers department store building in Vladivostok, which is to be turned into a branch of the illustrious museum, according to the Primorsky Territory administration press service.
Governor of the Primorsky Territory Vladimir Miklushevsky secured the approval of Hermitage Director Mikhail Piotrovsky to open a branch in Vladivostok during a meeting in June 2013. "We are interested in opening a branch of the museum in Primorye. After all, it is the Russian gateway to Asia," Piotrovsky said at the time.
The new exhibition center will feature expositions both from Russia's most famous museum and from local artists.
A contract on the design estimates for reconstruction should be signed on Jan. 26.
"We'll work out the details for modern facilities and the building's interior, utilities, fire safety, and ventilation in the design," head of the regional urban development department Yevgeny Dobrynin said. "The premises will be completely ready for construction after that. We need to restore the original appearance of this architectural monument."
Tatyana Zabolotnaya, deputy governor of the Primorsky Territory said the museum was "an important factor in developing the territory's cultural life," explaining that for this reason "we're all interested in commissioning the facility in a timely manner."
The Hermitage opened its first Russian branch in Kazan (600 miles east of Moscow) in 2005, and it opened another in Vyborg (on the Finnish border, west of St. Petersburg) in 2010. The museum also has foreign branches, with an exhibition center in Amsterdam and a new branch slated to open in Barcelona in 2015.
First published in Russian in Rossiyskaya Gazeta.
All rights reserved by Rossiyskaya Gazeta.