Pushkin, Gogol and Akhmatova to be symbols of Russia's Year of Literature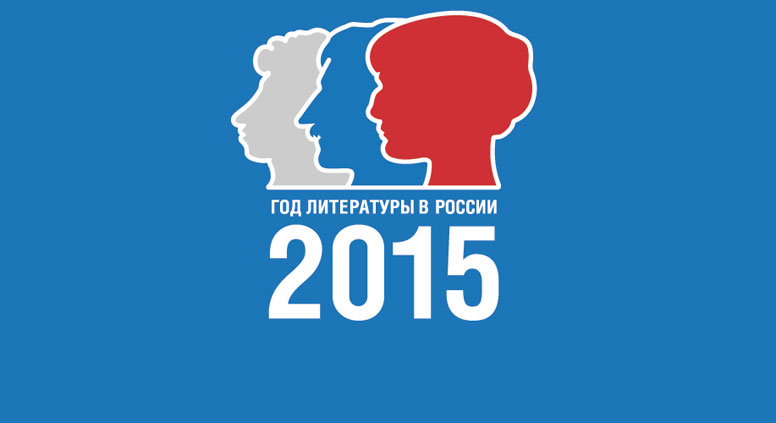 Officiial logo of the Year of Literature. Source: Press photo
The Russian Federal Agency for Press and Mass Communications, Rospechat, has announced that the official website for the 2015 Year of Literature in Russia, announced by Russian President Vladimir Putin last June, will be ready for launch in January.
Rospechat, the Russian Federal Agency for Press and Mass Communications, has presented the 2015 Year of Literature's corporate logo and design and announced that the Year's website will begin operating in January.
"The official logo will include profiles of the great Russian writers and poets Alexander Pushkin, Nikolai Gogol and Anna Akhmatova, represented in the colors of the Russian flag," said the agency in a statement.
The official website, www.godliteraturi.ru, with descriptions of various projects and events, will go online in January 2015.
The Year of Literature is being held in accordance with a decree signed by Russian President Vladimir Putin in June 2014.
According to Rospechat Director Mikhail Seslavinsky, Russia is "planning to hold interesting, large-scale events, such as the Literary Eurasia Writers' Forum, the Literary Map of Russia project, the 2015 Biblionight, the Books in the Hospitals and Summer with a Book projects, the Worldwide Book Day pilot project and many others." Events with the participation of Russian writers are also planned abroad.
The Year's organization committee is headed by Sergei Naryshkin, the head of the State Duma. The committee also includes Presidential Advisor Vladimir Tolstoy, Director of the Russian Literature Institute (Pushkinsky Dom) Vsevolod Bagno, President of the State Library Viktor Fyodorov and others.
Based on material published by TASS.
All rights reserved by Rossiyskaya Gazeta.