Going, going, gone: 7 major art purchases by Russia's post-Soviet wealthy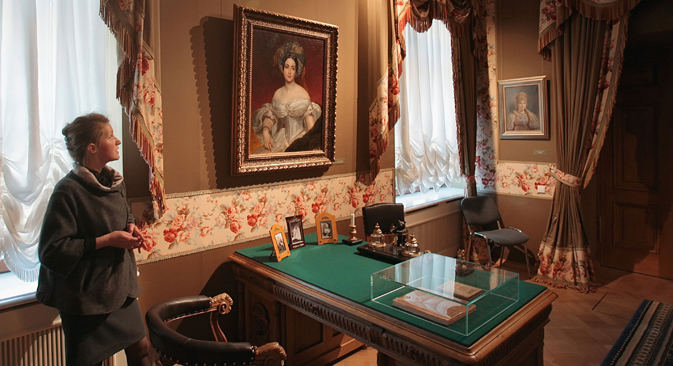 Russian tycoon Alisher Usmanov bought scientist James Watson's 1962 Nobel Prize for DNA research for $4.76 million at a Christie's auction in New York on Dec. 4, but plans to return the medal to its owner because he considers it "inadmissible for an outstanding researcher to sell his prize." Many of Russia's richest entrepreneurs have turned to acquiring cultural investments in recent years, snapping up world-renowned works at top auction houses. RBTH looks at seven major art purchases made by Russian businessmen in the last 10 years.
1. The art collection of Mstislav Rostropovich and Galina Vishnevskaya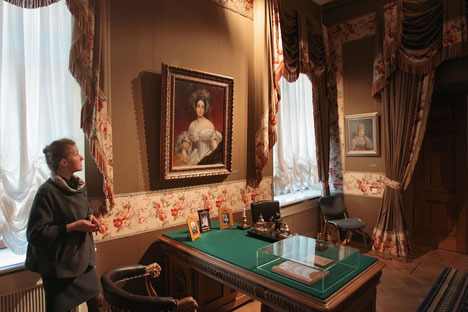 Source: Alexei Danichev/RIA Novosti
In 2007, Alisher Usmanov bought a collection of Russian art belonging to world-renowned cellist Mstislav Rostropovich and opera singer Galina Vishnevskaya. After the musician's death, his wife decided to part with the majority of their joint collection and use the proceeds to develop her opera center in Moscow. The private collection contains some 450 works of Russian art from the 18th through 20th centuries and was put up for auction at a total estimate of $26-$40 million. Usmanov paid more than $72 million for the collection prior to the auction, then sent the art to the Konstantinovsky Palace outside St. Petersburg for public display.
2. 'Dora Maar au Chat' by Pablo Picasso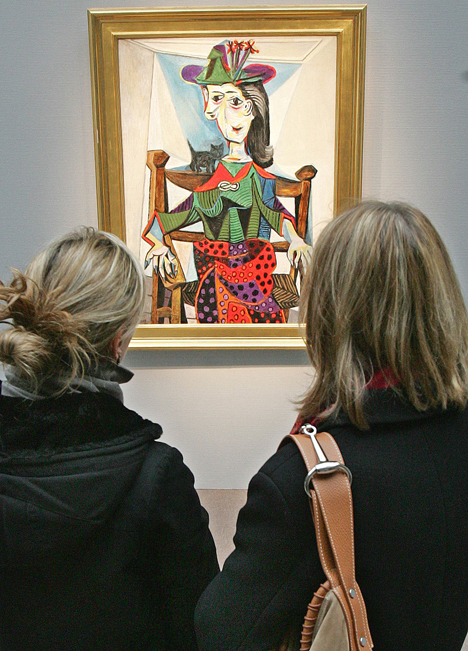 Source: AP
This painting is among the 10 most expensive works of art ever sold at an open auction, going under the hammer for $95.2 million at a Sotheby's auction in 2006. The buyer was Georgian businessman Bidzina Ivanishvili, known in Russia as Boris Ivanishvili. This is the only confirmed purchase of a work for one of the world's largest collections (experts think Ivanishvili's art portfolio is worth more than a billion dollars), the details of which are not public. Picasso painted the portrait of his wife and muse in occupied Paris in 1941. The canvas was in the possession of the multimillionaire Gidwitz family in Chicago for years.


3. 'A Parisian Café' by Ilya Repin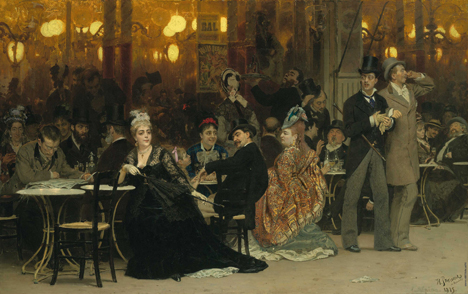 Source: Christie's, New York
Art collector Vyacheslav Kantor bought Ilya Repin's painting A Parisian Café at a Christie's auction in London in 2011 for a record $7.4 million. The canvas was not only the Russian painter's most valuable work of art, but also the most expensive work ever sold at a Russian art auction. A Parisian Café was painted in 1875 and displayed at the Paris Salon. It was in a private collection from 1916 until the 2011 auction. Now the painting is on exhibit at the Museum of Avant-Garde Mastery, a constantly updated collection of artworks, which was founded by Kantor.


4. The Vostok ZKA-2 spaceship's landing capsule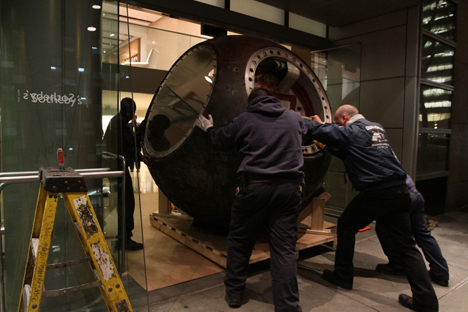 Source: AP
Businessman Yevgeny Yurchenko bought the landing capsule of the Soviet Vostok ZKA-2 spaceship for almost $2.9 million at a Sotheby's space auction in New York on April 12, 2011, which was dedicated to the 50th anniversary of Yuri Gagarin's space flight. According to Yurchenko, "the spaceship's landing capsule needs to be returned to the motherland and take its rightful place in a Russian museum." The capsule was sent to space on March 25, 1961, along with the space dog Zvezdochka and a mannequin. The first man flew into space after it landed successfully on Earth.
5. The Forbes collection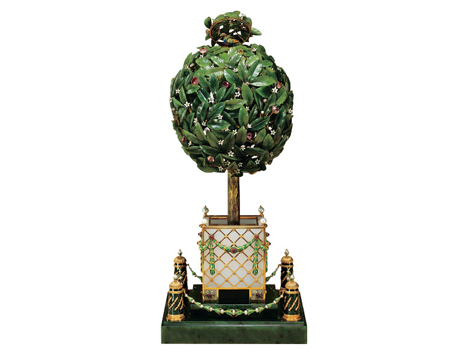 Source: Press photo
Another significant art collection ended up on Russian soil thanks to tycoon Viktor Vekselberg. In 2004, he bought Malcolm Forbes' collection of works by Carl Fabergé, jeweler to the Russian Imperial Court, prior to the official Sotheby's auction. The collection contains nine of the rarest imperial Easter eggs and another 120 jewelry pieces created by the master. The exact cost of the collection has not been publicized, but it is known to substantially exceed the estimate of $90-$120 million. After being displayed at a variety of exhibitions, at the end of 2013 the collection settled at the new Fabergé Museum in St. Petersburg, which was opened by Vekselberg's foundation The Link of Times.


6. The Rothschild egg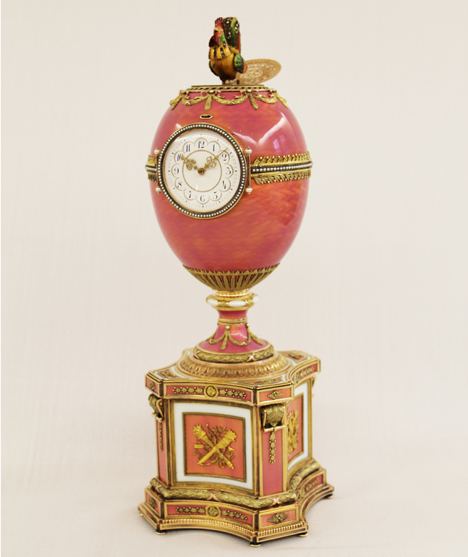 Source: Fabergé Museum

Russian businessman Alexander Ivanov purchased another unique Fabergé egg, known as the Rothschild egg, for $18.5 million at a Christie's auction in 2007. The Rothschild egg is one of the few eggs that Fabergé created for someone other than the imperial family, and it is
the largest of its kind. In 2009, Ivanov opened a private Fabergé museum in the German city of Baden-Baden, displaying a wide collection of Fabergé pieces, with the Rothschild egg as the centerpiece. In December 2014, Ivanov gave the masterpiece to Russian President Vladimir Putin, who in turn gave it to the State Hermitage in St. Petersburg.


7. Francis Bacon's 'Triptych' and Lucian Freud's 'Benefits Supervisor Sleeping'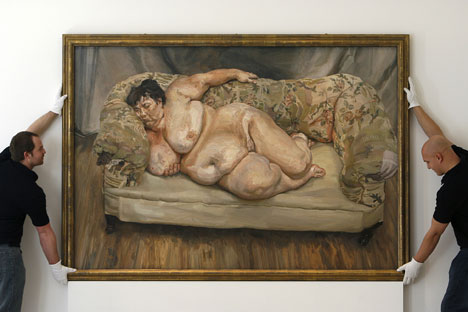 Source: AP

Russian entrepreneur Roman Abramovich bought two masterpieces by two of the 20th century's greatest painters at contemporary art auctions in New York in 2008. Freud's canvas sold at a Christie's auction for $33.6 million, making it the most expensive piece by the then-living artist (Freud died in 2011). The day after, Abramovich shelled out $86.3 million for Bacon's "Triptych" at a Sotheby's auction, setting a price record for that artist's work.
All rights reserved by Rossiyskaya Gazeta.