Pavel Tretyakov (1832-1898)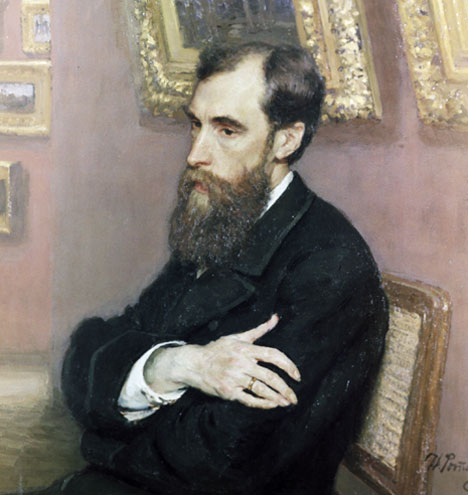 Pavel Tretyakov. Source: RIA Novosti
Tretyakov is a key figure in the history of Russian art. The famous Moscow merchant conceived his collection as a foundation for a future gallery. The main provision of his will, which he made well in advance, was to preserve the collection as a whole. It was this foresight on his part that saved the Tretyakov Gallery collection from being divided between different museums during the Soviet years.
The art collection of the Tretyakov Gallery is one of the best-known in the world. It traces the whole history of Russian art: from Russian icon masterpieces (primarily the original of Andrei Rublev's Trinity) through the realism of the Peredvizhniki movement (Savrasov, Shishkin, Repin) to the uncompromising avant-garde art of the early 20th century (Malevich's famous Black Square and other works).
The building for the gallery was built under Tretyakov's supervision too. He commissioned the design of the façade to one of the most prominent artists of his time, Viktor Vasnetsov, a co-founder of the folklorist and romantic modernist painting movement in Russia. The resulting ornate modernist palace echoes the special spirit of the gallery and its collection.
Sergei Shchukin (1854-1936)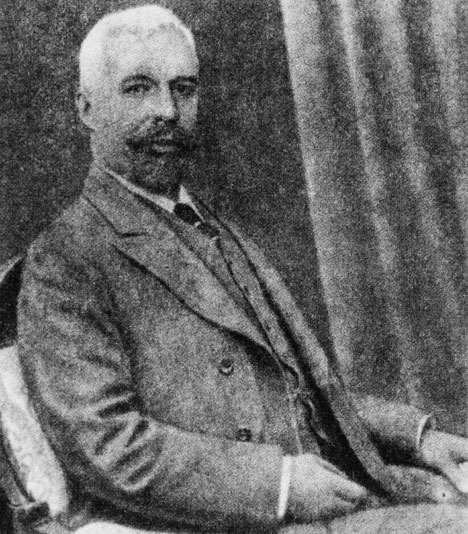 Sergei Shchukin. Source: RIA Novosti
Collecting was a family tradition with the Shchukins, a merchant dynasty of Old Believers (followers of Orthodoxy who refused to go along with church reforms introduced in the 17th century). Of the four brothers, the most successful collector was Sergei Shchukin, who decided to focus on French modernism. A regular at Paris galleries, he purposefully set about buying Impressionists' masterpieces long before they became appreciated by others. His brothers may have thought him eccentric, but in the end it was Sergei's collection that turned out to be the most valuable: Monet, Matisse, Cezanne, Gauguin…
Sergei Shchukin may well have been the best investor in the entire history of world art. In auction house Sotheby's evaluation, today his collection would be worth $8.5 billion. After the revolution, Shchukin emigrated to France and his collection was nationalized. These days, paintings collected by him are on display in state Russian museums.
Ivan Morozov (1871 – 1921)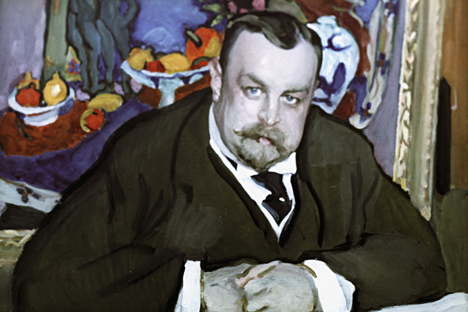 Ivan Morozov. Source: RIA Novosti
An heir to a renowned merchant dynasty, as a child Morozov learnt to paint with Russia's leading Impressionist, Konstantin Korovin. However, having graduated from a university in Switzerland, he gave up painting and began to run the family's textile factories. However, his friendship with Moscow artists soon revived his interest in art.
If sold at an auction today, Ivan Morozov's collection would fetch $5 billion - less than Shchukin's, though it would still be one of the most valuable private collections in history. Some of the highlights of his collection include Picasso's Girl on the Ball, Van Gogh's The Night Café, and Renoir's Portrait of Jeanne Samary.
Combined with Shchukin's legacy, in the 1920s-40s Morozov's collection formed the basis of the Museum of New Western Art. Later the paintings were divided between the Hermitage and the Pushkin Museum in Moscow, where they can still be seen.
George Costakis (1913-1990)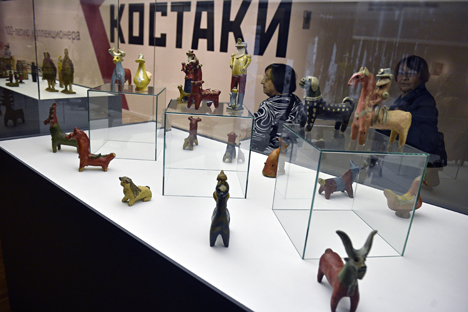 Collection of George Costakis. Source: Kommersant
A Soviet-born ethnic Greek, as a young man Costakis worked as a chauffeur at the Greek embassy in Moscow. As part of his work, he often accompanied diplomats on their visits to antique shops, where his love of art was born.
Costakis formed his outstanding collection in the 1930s-70s. He paid particular attention to avant-garde artists, who were not considered noteworthy or valuable at the time. Costakis turned out to be one of the few people who was able to appreciate their artistic radicalism. The best example of his collection is a painting by Kliment Redko called Uprising, which depicts the pantheon of Bolshevik Revolution in the style of an icon. Ironically, Costakis was also a major collector of icons.
In the 1970s, Costakis emigrated to Greece. He had to leave a large part of his collection behind (it was transferred to the Tretyakov Gallery) but he did manage to take something with him. For Greece, even that something turned out to be so massive that the Greek government, having bought most of the paintings from Costakis, had to set up a modern art museum in Thessaloniki.
Igor Savitsky (1915-1984)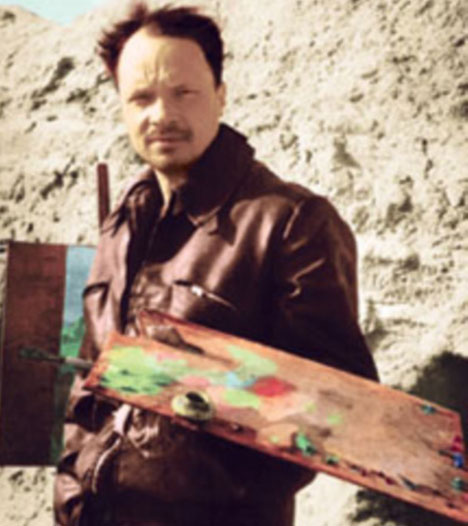 Igor Savitsky. Source: wikipedia
Formally, Igor Savitsky cannot be considered a collector since he did not own any art. However, Savitsky single-handedly created a unique museum collection, thus becoming – alongside Tretyakov – one of Russia's major art dealers.
In the 1960s-70s, Savitsky served as the director of a museum in the town of Nukus in Uzbekistan. Although originally it was a local history museum, Savitsky – at his own initiative – collected tens of thousands of works of Russian avant-garde art there. His collection features works by Robert Falk, Kliment Redko, Lyubov Popova and many other members of the Russian avant-garde movement, highly sought after by art historians but still little known to the general public. Which is not helped by the fact that the collection is still kept in the same remote Uzbek town, in the Igor Savitsky art museum.
All rights reserved by Rossiyskaya Gazeta.