Shah Rukh Khan to host 'Bollywood Oscars' in Moscow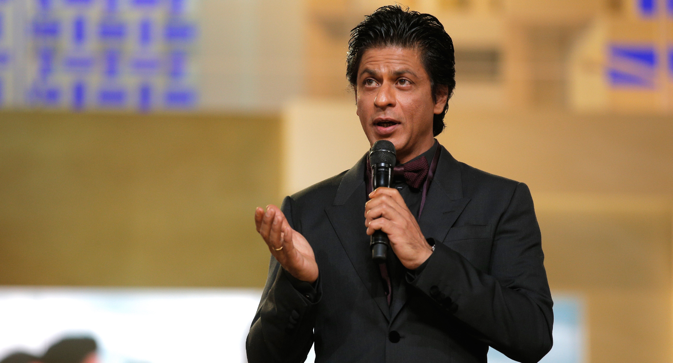 Shah Rukh Khan will be the host of the film awards. Source: AP
The Indian film industry's most high-profile and star-studded awards ceremony, also called 'Bollywood Oscars,' will be held in Moscow in the autumn of 2015.
The "Bollywood Oscars" Awards Ceremony, which will hosted by iconic actor Shah Rukh Khan, will be held in Moscow in the autumn of 2015. Currently, talks are on as to where exactly this will take place, reports TV-channel ZEE TV Russia.
"Channel ZEE TV Russia is in talks with the world's leading broadcaster, ZEE Entertainment Enterprises Limited, to hold the main ceremony of these Indian film awards in Moscow. An analogue of the "Hollywood Oscars", these are to be held in the Russian capital in 2015," says a statement released recently. The event is scheduled for September.
The press service of ZEE TV Russia says that now the parties are discussing the exact location in Moscow to hold this ceremony.
"The host of the film awards will be everybody's favourite, the King of Bollywood Shah Rukh Khan, known to viewers from the film My Name is Khan. In 2011, GQ Magazine awarded him the title of "Cinema Icon", and a year later, the actor was recognised as the richest star of world cinema. Khan's wealth has been estimated at $600 million, which is several times greater than the assets of Hollywood celebrities such as Leonardo DiCaprio, Keanu Reeves, and Johnny Depp," say the organisers.
Zee Cine Awards are the most covetedprizes bestowed by Bollywood, which are handed out for outstanding service and contribution to the film industry arts of India. Held for the first time in 1998 in Mumbai, by 2004 the awards gained an international status. Over the years, the awards ceremonies have been held in the most luxurious halls in various countries – in Dubai, Malaysia, Mauritius, twice in London, as well as in Singapore and Macau.
"Today, ZEE TV Russia is the only Russian channel broadcasting the Zee Cine Awards Ceremony," noted Leonid Yurgelas, general director of the TV-channel. "And for us, it is a great honour to hold such a momentous event in Moscow. The ceremony of handing out the main film awards in India – this is always a large, spectacular event, which can be compared only the Hollywood Oscars," he said.
First published in Russian by RIA Novosti.
All rights reserved by Rossiyskaya Gazeta.