Russian spring festival celebrated in New Delhi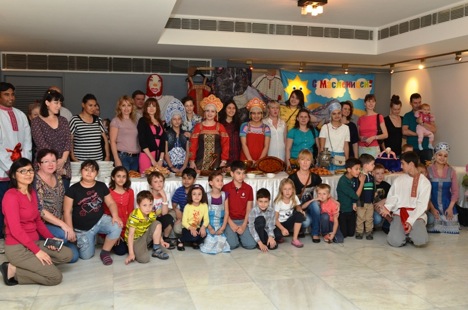 Traditional Russian carnival "Maslenitsa" celebrated in the RCSC in New Delhi. Source: RCSC
Russian Maslenitsa, a spring-welcoming carnival, similar in spirit to the Hindu festival of Holi, was held at the Russian Centre of Science and Culture in New Delhi.
The traditional annual Russian carnival "Maslenitsa" (Shrovetide) was celebrated by the Russian compatriots living in India on February 22, 2015 at the Russian Centre of Science and Culture (RCSC) in New Delhi.
Russian Maslenitsa festival symbolizes the bidding of farewell to winter and welcoming spring season. Usually, the celebration of this event is replete with excitement, fun and entertainment: dance, folk songs and dances, outdoor games (walking on stilts and a tug – of – war), various competitions and contests, etc.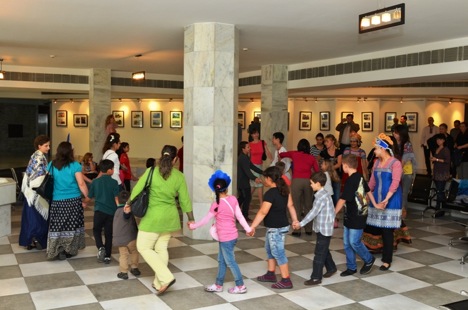 Exciting fun and entertainment. Source: RCSC
Just like Holi, this is a day when people of all ages and walks of life embrace their inner child and indulge in mischievous games. The deeper meanings of the festivals are also similar. Holika is traditionally burnt during Holi symbolizing the killing of the devil in order to save Prahlad. Meanwhile, the Maslenitsa celebration culminates with burning the dummy of lady-winter, made of straw, rags and old clothes, which conveys victory of all the good things, spring, youth and beauty.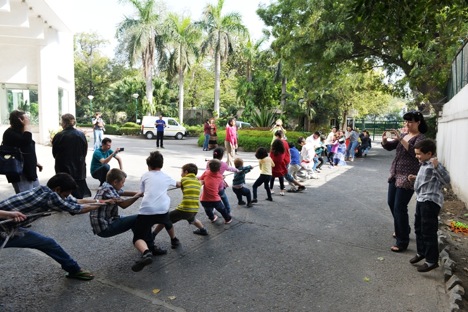 Noisy and fun game a tug–of–war with the participation of young Russian compatriots. Source: RCSC
Over more than 100 representatives of the Russian diaspora in Delhi and their family members attended the celebration at the RCSC in the colorful, beautiful Sunday afternoon.
The guests of the festival at the RCSC delightfully tasted traditional Russian dishes - ruddy pancakes with honey and jam, "Piroshki" (cakes with various fillings) and different sorts of sweets.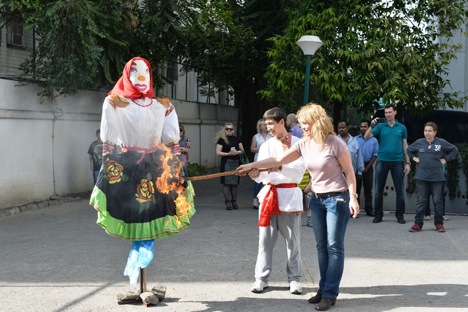 The traditional burning of dummy of lady-winter – symbol of all the good things, spring, youth and beauty. Source: RCSC
The event was organized by the Indian Association of Russian Compatriots (IARC) jointly with the Russian Language Institute of the RCSC.
All rights reserved by Rossiyskaya Gazeta.