Polina Gagarina to represent Russia at Eurovision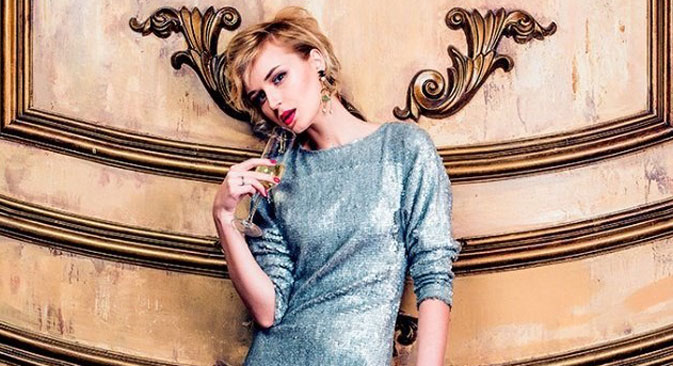 Polina Gagarina has no connection with a famous cosmonaut. Source: Press photo
The pop star will perform her song "A million voices" at the 60th Eurovision song contest, which will take place in Vienna in May.
Russian singer, composer and actress Polina Gagarina will be Russia's representative to the 60th annual Eurovision song contest.
Gagarina is best known for winning Star Factory 2, a program similar to American Idol or The X-Factor, in 2003, when she was just 16. Since then, she has produced two albums, "Bet the Clouds" and "About Myself" and is currently at work on a third.
'I am sure Polina will give a more-than-worthy performance at the contest," said her producer, Konstantin Meladze.
Gagarina will sing her hit "A million voices," which is itself an international production. Swedish producers Gabriel Alares and Joakim Björnberg, Berlin-based musician Katrina Nurgerden, Russian musician Leonid Gutkin and composer Vladimir Matetsky took part in creating the song.
Meladze called the song "a message of peace."
Source: exRussiaForeverYes / Youtube
Yana Rudkovskaya, one of the producers of Russia's only Eurovision winner, Dima Bilan, supports Gagarina's candidacy. Russia has sent competitors to Eurovision since 1994, but Bilan is the only one to win.
St. Petersburg Duma Deputy Vitaly Milonov, best known as the author of Russia's notorious anti-gay propaganda law, called on the country to boycott Eurovision because last year's winner, Conchita Wurst, was transgender. "What happened [at Eurovision] last year is a sort of mockery on the art of music and obtrusion of unhealthy cultural tastes," Milonov said.
This year's contest will be held in Vienna from May 19-23.
All rights reserved by Rossiyskaya Gazeta.