Cosmonaut exhibit planned for London to go ahead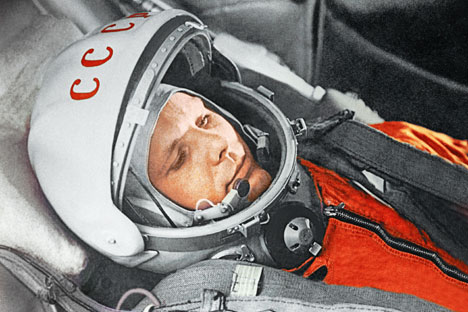 Russian Ambassador to the UK Alexander Yakovenko has said that an exhibit about Russian space accomplishments, postponed from last fall, will go on display in September.
Yuri Gagarin. Source: RIA Novosti
An exhibition about Russian space exploration will be held at the Science Museum in London in September, according to Russian Ambassador to the UK Alexander Yakovenko.
"The exhibition will be held in September at the Science Museum in London," Yakovenko said.
The exhibition, which is organized jointly by the Moscow Memorial Museum of Cosmonautics and the Federal Space Agency (Roscosmos) is expected to include rare artifacts related to the Soviet space program that have never appeared outside of Russia.
Entitled "Cosmonauts," the show was originally planned for November 2014 as part of the UK-Russia Year of Culture. It was postponed approximately a month before the opening with British representatives citing logistical problems with some of the exhibits. The Art Newspaper reported, however, that the exhibit had fallen victim to geopolitical tensions between Moscow and London.
The Russian president's Special Representative for International Cultural Cooperation Mikhail Shvydkoi spoke earlier about the importance of the show, particularly in this time of difficult bilateral relations.
"This exhibition will play an important role in the creation of the positive image of our country in British society that it deserves," Shvydkoi said.
All rights reserved by Rossiyskaya Gazeta.