Mercedes-Benz Fashion Week Russia: Top 5 newcomers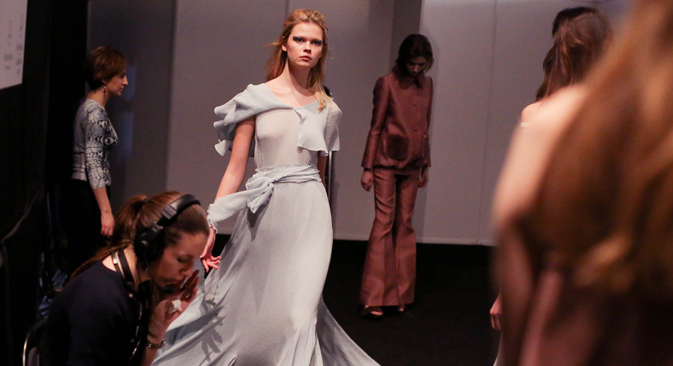 Mercedes-Benz Fashion Week Russia 2015. Source: Oleg Nikishin / Getty Images for MBFW Russia
The Mercedes-Benz Fashion Week Russia — the fashion industry's biggest event in Eastern Europe — is over for another year. In 2015, the 30th anniversary of MBFWR, the event showcased both famous brands (like Alena Akhmadullina, Slava Zaitsev, Viva Vox and others) and up-and-coming young designers. Here is a pick of the best.
Granted, not every newcomer had the luck to put on a full-fledged show on the catwalk at MBFW Russia. That said, catwalk displays were often overshadowed by presentations. Case in point: Luda Nikishina. Her brand is already well-known among Muscovites, so it is actually quite surprising that she had managed to evade all the fashion shows up to this point.
Luda Nikishina is all about coats — elegant, neat, some classic, some not, with colorful fur recently added to the collection.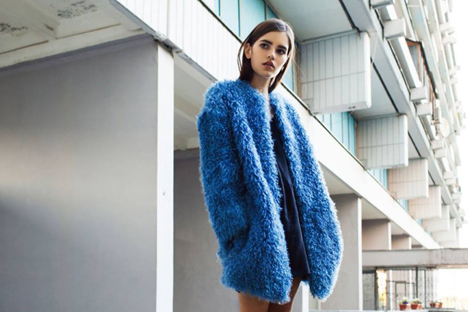 Blue fur coat. Source: Press Photo
A certified product engineer, Nikishina emphasizes complex cuts. Her multicolored fur coats have become a mainstay in Russian fashion magazines, and have recently been featured in the "Epic Outerware" pick by Style.com.
Kajf&Kajf
Another highlight of this year's MBFW Russia was the new collection from leather brand Kajf&Kajf, led by Moscow-based designer Ksenia Grishchenko. Despite having no formal education (she is a tax consultant), Kajf&Kajf's founder has managed to put together a complete and neat collection.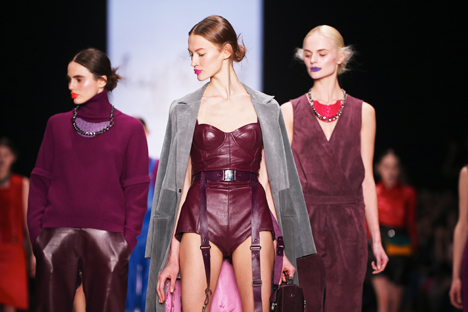 Leather clothes by Kajf&Kajf. Source: Oleg Nikishin / Getty Images for MBFW Russia
At the heart of the display were leather skirts, dresses and trousers, as well as strict suede overalls and jackets in wine red, blue, green and red. The idea behind the collection is probably not that innovative — especially given the eco-leather trend sweeping Western brands – but one has to admit that Kajf&Kajf's clothes are as beautiful as they are versatile. Not bad for a start.
After graduating from the British Higher School of Art and Design in Moscow, designer Dasha Selyanova decided to move to London, where she founded her brand. Based in both capitals, Selyanova is working on a great deal of interesting projects, collaborating with rapper Nicki Minaj and singer Rita Ora, among others.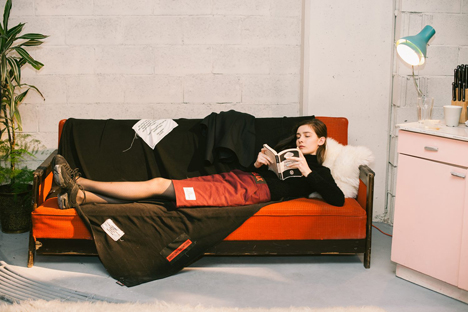 ZDZZ London's new collection. Source: Press Photo
Her autumn-winter 2015-2016 collection, presented at MBFW Russia, draws heavily on her childhood, the Russian nineties: clothes inspired by uniforms with printed slogans.
Making clothes for modern urban youth, ZDZZ London, along with brands like Tigran Avetisyan, is a part of the Russian new wave of fashion.
Founded by Jenia Kim, a young Moscow-based Uzbek designer of Korean descent, J.Kim is already on sale in the Moscow showroom Indexflat and has even managed to acquire a following among girls. Kim is currently studying at the Moscow Art and Industry Institute, but has proven she has a great future ahead of her. Her originality is something to be envied even by famous designers.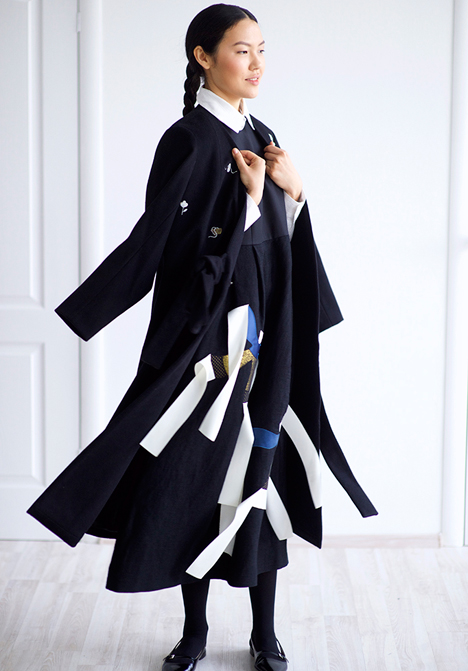 J Kim's collection. Source: Press Photo
J Kim's collection shown at MBFW Russia weaves together elements from traditional costumes of Japan and Korea, Joan Miró's abstractions, Yin and Yang. The designer takes inspiration from Asian culture, specifically that of her hereditary Korea.
At the same time, her style — which showcases recycled elements from Asian traditional dress and forgotten arts and crafts — is completely modern and relevant. At 23, she already has the designer's most important quality — a style which is both bright and distinct.
Cap America was founded two years ago by the young designer Olga Shurygina. Her achievements include victories at the Russian Silhouette and Young Creative Entrepreneur international contests in 2014, as well as an internship at Ermanno Scervino.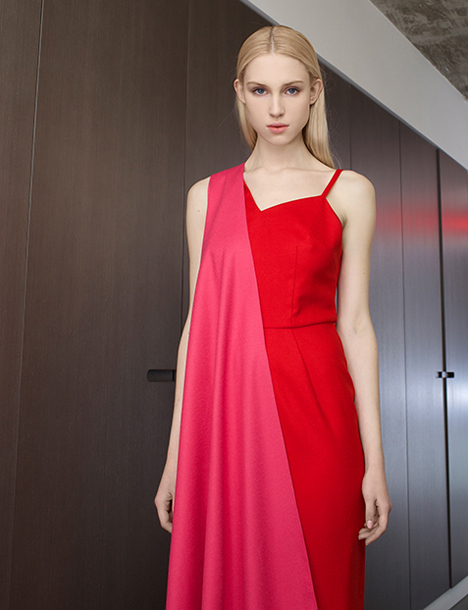 Cap America's collection. Source: Oleg Nikishin/Getty Images for MBFW Russia
The name of the brand is a reference to the functional American style adored by Shurygina. Her collection at MBFW Russia featured state-of-the-art materials and unexpected, pop art color schemes. The asymmetrical dresses and long coats of Cap America caused quite a stir among the fashion critics attending MBWF Russia.
All rights reserved by Rossiyskaya Gazeta.