'Russian Sherlock Holmes' to come to British TV screens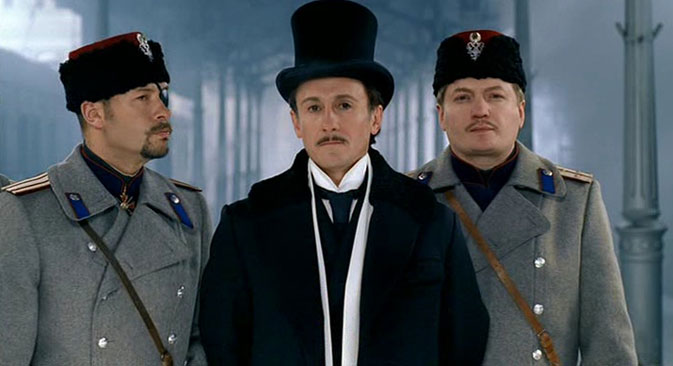 A screenshot from 'The State Counsellor' movie, Russian screening of Akunin's book. Source: kinopoisk.ru
Writer Boris Akunin sells film rights for Erast Fandorin series to UK channel.
Russian detective story writer Boris Akunin has sold the film rights of his "Adventures of Erast Fandorin" series to a British TV channel, according to a post made by the creator of Russia's answer to Sherlock Holmes on his Facebook profile.
According to his post, Russian TV channels are no longer interested in the Fandorin series, so he has sold the rights to the British instead. However, he is currently unable to reveal the name of the channel for contractual reasons.
The only things he can say is that the first movie will be an adaptation of his novel The Death of Achilles, followed by The State Counsellor "and then, unsurprisingly, the quite sweeping The Coronation."
"Unlike previous screenings, I won't be writing the script, but I will be a consultant on the project," said Akunin, who expressed the hope that the adaptations would remain faithful to the original works.
Akunin also said he is a fan of British historical TV drama, revealing that his top three favorites are Hornblower (Meridian Television), Peaky Blinders (BBC), and Downton Abbey (ITV). "In the genre of period drama, the children of Albion beat even my dearly beloved HBO," said Akunin.
The Fandorin series is set in the late 19th century and is based on the adventures of fictional moustachioed detective Erast Fandorin. Since 1998 Akunin has written about 15 books about Fandorin, all of which were bestsellers. There are also four successful Russian screenings of his books with Russia's famous actors and directors, where he acted as a scriptwriter.
About 10 books from the Fandorin series have been translated into English.
All rights reserved by Rossiyskaya Gazeta.