Intellectual craze 'escape games' spreading across London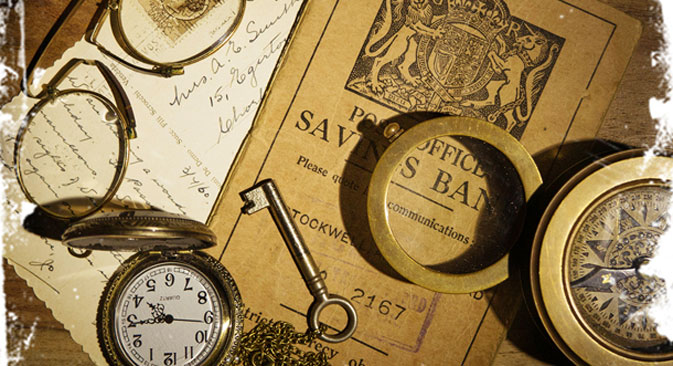 Lock'd is a new escape game hidden in the labyrinth of the Biscuit Factory in Bermondsey. Source: Press photo
Challenging people to find a way out of locked rooms is a booming business in Europe and Russia. Now the craze is spreading. RBTH's Lara Kalashnikova reports on the Russian businessmen who have opened a new escape game in London.
A natural progression from computer-based quests, real escape games offer something for every age and taste. Whether you are a board game aficionado, brilliant solver of logic problems or simply a creative thinker, escape rooms will feed your hunger for mental challenges.
Currently, London hosts around 30 interactive locked rooms. Most of the London's escape games, like Hinthunt, Cluequest, Escape Hunt and Escape Land are inspired by their Hungarian roots: the first ever escape room in Europe was opened in Budapest in 2001. As a relatively young market, escape games are still evolving and new venues are constantly opening. Two ambitious friends from Russia have now turned a window of opportunity into a lucrative exit games business, encouraging players to go beyond basic mental arithmetic and challenge the limits of their brainpower.
Lock'd is a new escape game hidden in the labyrinth of the Biscuit Factory in Bermondsey. Finding Lock'd is the first part of your mission.
Locked in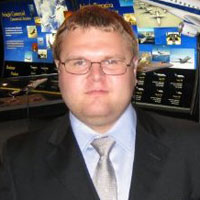 Alexander Shaf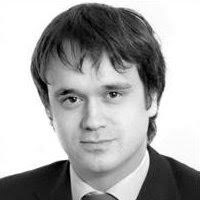 Alexey Groshev
Alexander Shaf, 32 and Alexey Groshev, 33, the two enthusiasts behind Lock'd, came to England several years ago. While pursuing successful careers separately they jointly came up with the idea of becoming entrepreneurs. Being naturally creative, the former KVN players (a Russian university humor competition and TV show) were keen to offer creative ways for people to spend their leisure time. Forcing people to think in extraordinary ways is the driving force behind Lock'd. They were fascinated with the idea of exit games as a new way of group entertainment.
Alexander and Alexey started to explore this young, but already highly competitive business. Both have played in hundreds of rooms around the globe, spotting the best features, comparing and analyzing their weaknesses.
"Starting your own business is always a challenge," Alexey says, "It can be risky and success is not guaranteed." Fortunately, setting up a business in Britain is straightforward, lacking the red tape that dogs enterprises in Russia. It took them some time to understand the niche, the competition and how they could contribute to the culture of exit games in the UK. London's vibrant business community and competitive environment was an ideal testing ground.
Grandpa's Will
Currently there are two rooms, to choose from: Grandpa's Last Will and Museum Warehouse (the third Perpetuum Mobile will be opened soon). The games revolve around solving conundrums to escape the room within 60 minutes. In Grandpa's Last Will players are told their wealthy relative has left them "his multi-million mansion house, several companies and savings accounts." The Museum game asks participants to outfox a master art thief and Motion poses the challenge to save the world from darkness by starting a perpetual energy machine after its inventor disappears.
The founders of Lock'd, both Moscow State University graduates, one a cryptographer, the other a physicist, have carefully designed each scenario. Games can be played by a team of up to five with prices ranging from £77 for three to £99 for a group of five. Players have to escape from the room using only logic, intuition and teamwork. Once locked inside the game room players interact with various objects to find their way through a maze of cryptic clues. Clues may be hidden in the most unexpected places, but once solved codes are cracked and padlocks open.
Unique experience
Lock'd opened its doors to players in February and news has spread by word of mouth. Players come from all walks of life. "It is always fascinating to meet new people, especially those who have never done this before," says Alexander.
"I remember one very experienced player, a globetrotter who has played exit game all around the world. His feedback exceeded all my expectations. He wasn't aware of the exit game culture in Russia and was a little skeptical. But once he completed the challenge, he admitted that he felt a bit shocked, positively of course, with this incomparable experience."
Comparing the experience of Russian exit games with British, it can be said that Russian rooms are often more mentally challenging. Alexander and Alexey say they want their customers to think "outside the box", use logic to solve the puzzles, crack security systems and test the limits of their brainpower. Rooms from other companies are often more focused on mathematical calculations, with many highly complicated puzzles, which may not be solved without clues from staff. It can leave players feeling a little cheated.
Players pit their skills against those of the designers of escape rooms for various reasons. Alexander recalls one unusual group: "Once we organized a game for a hen party. Which was a bit of a weird experience, in a good way, obviously. Also, as far as I know, Google added our site in the list of activities for their employees. So, Googlers, you are always welcome!"
All rights reserved by Rossiyskaya Gazeta.