Russia's Polina Gagarina takes second place at Eurovision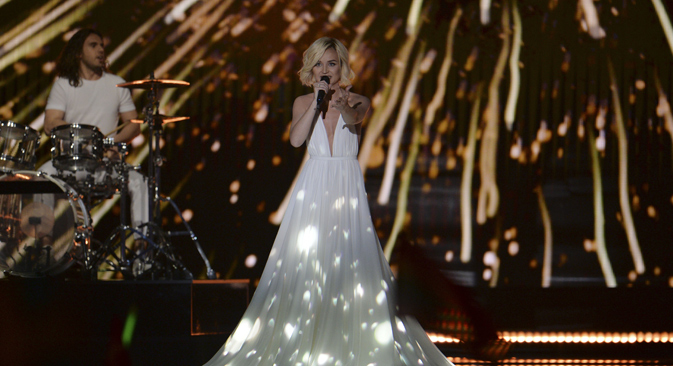 Polina Gagarina performs the song 'A Million Voices' during the Eurovision Song Contest in Vienna. Source: AP
Polina Gagarina - A Million Voices (Russia) - LIVE at Eurovision 2015 Grand Final. Source: Eurovision Song Contest
Russian singer Polina Gagarina came second in the 60th annual Eurovision 2015 song contest in Vienna on May 23.
Despite leading the rankings with half of the voting results announced, Gagarina's song "A Million Voices" eventually finished as runner-up with 303 points as Sweden's Måns Zelmerlöw's "Heroes" surged to victory with 365 points.
Italy's II Volo finished third with 292 points. Germany and Austria came last, with neither country picking up a single point. "A Million Voices" is an international production. Swedish producers Gabriel Alares and Joakim Björnberg, Berlin-based musician Katrina Nurgerden, Russian musician Leonid Gutkin and composer Vladimir Matetsky took part in creating the song.
All rights reserved by Rossiyskaya Gazeta.