The Morozoffs: A story of Russian confectioners in Japan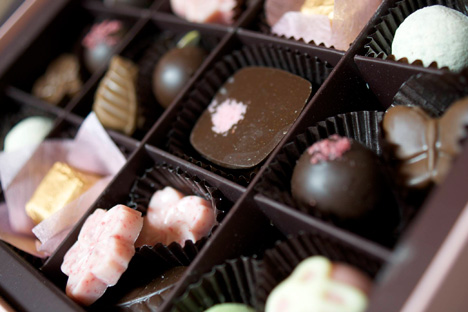 Morozoff's chocolates. Sourcfe: rok1966/flickr.com
In the 1920s, a Russian family became synonymous in Japan with fine chocolates. It is widely believed that the Morozoffs introduced and popularized Valentine's Day in the country.
When life is good, Russians use a saying that is translated as "Everything is covered in chocolate." Professional chocolatiers would of course perceive this as a joke, since their business has its share of ups and downs. However, the story of the Morozoffs confectioner family is probably the sweetest example of Russian immigrants achieving success in Japan.
It is widely believed that the concept of Valentine's Day was introduced and popularized in Japan by the Morozoff family.
White émigrés
In the wake of the Bolshevik Revolution, many members of the Russian Empire's elite fled the country. While the exploits of white émigrés in France and the U.S. are well known, it may come as a surprise that some Russians chose to take refuge in Japan.
Those among the émigrés, who did not speak Japanese fluently, had little choice but to become peddlers of hardware and textiles. Another field of endeavor that Russian immigrants gained prominence in was confectionery. This was due to the popularity of Russian chocolate brands established before the revolution. Romanovs' chocolate used to be a fairly popular brand name in Japan, and the last ambassador of the Russian Empire in Japan, Dmitry Abrikosov, was the heir of a famous family of Moscow confectioners.
The undeveloped state of the local confectionery industry and the absence of refrigerated-containers to deliver chocolate from Europe and America created a serious demand in Japan.
Russian immigrant Fyodor Morozoff had started as a peddler, before establishing a small confectionery production business in Kobe in 1926. His main competition was another white émigré, Makar Goncharoff, who had opened a similar shop a year earlier. Both companies started producing and selling Romanovs' chocolate in Japan, achieving considerable success.
By the beginning of the 1930s, both businessmen came to odds with their respective Japanese shareholders, and, as the result of lengthy court battles, they both lost their companies. Embittered, Goncharoff left Japan and remained hostile towards the country until his death.
Valentine's Day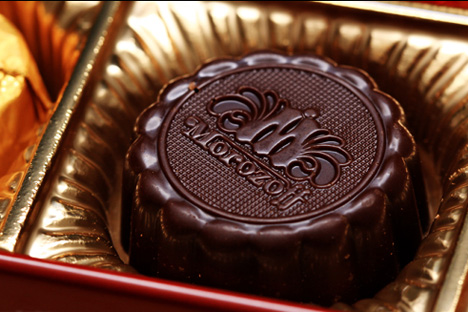 Morozoff's chocolates. Source: perry_marco / flickr.com
Fyodor Morozoff preferred to stay in Japan, establishing a new company called Cosmopolitan Confectionary.
It is widely believed the Morozoff family came up with a marketing ploy that is now known as one of Japan's winter hallmarks: gifting chocolates on Valentine's Day. The family ran an advertising campaign before the holiday, targeting foreigners in Japan.
Before the Second World War, Morozoff's chocolates were considered the finest in Japan.
The Morozoff family had to start anew after the Second World War as their shops and confection-making units were destroyed in the American bombing of Kobe. In 1947, the company even received an order from the Japanese Imperial Court!
Over the next few decades, Cosmopolitan Confectionary operated stores in Kobe and Ginza, Tokyo and its products were sold in many high-end supermarkets. The 2008 global economic crisis drastically affected the company's financial fortunes, but its products remain in demand, in spite of stiff completion from high-end European brands.
Morozoff Ltd, the company founded by Fyodor Morozoff, is a major confectionary manufacturer in Japan and has been under Japanese management since the 1930s.
All rights reserved by Rossiyskaya Gazeta.