Jacqueline Bisset honored at the Moscow International Film Festival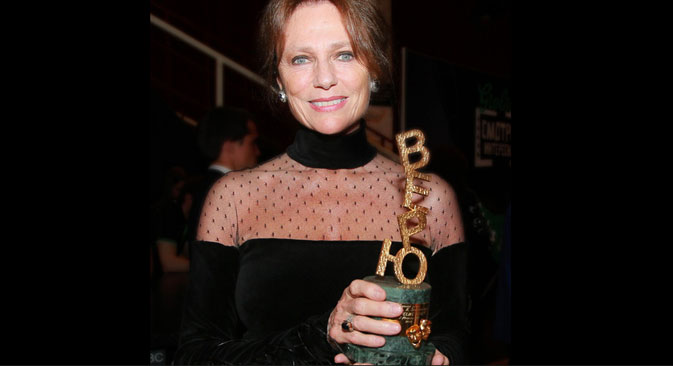 Jacqueline Bisset. Source: the Moscow International Film Festival
British actress Jacqueline Bisset has been awarded one of the top honorary awards at the Moscow International Film Festival.
The British-born actress, who has worked for directors that include John Huston, Francois Truffaut, George Cukor and Roman Polanski, was presented with the Konstantin Stanislavsky Award at the opening June 19 of the event's 37th edition. The award, named after the famous Russian exponent of 'method acting' was given in recognition of her "conquering the heights of acting and faithfulness".
Russian actor Maxim Averin was on stage at the festival's opening ceremony to present the prize whose past laureates include Jack Nicholson, Meryl Streep, Helen Mirren, and Gérard Depardieu. Bisset arrived onstage with a limp for which she apologized, explaining that she had fallen during her first day in Moscow. Bisset fondly recalled her first visit to Moscow a few years ago, which included "a wonderful dinner with Putin".
The festival's program, whose main jury is headed by French director Jean-Jacques Annaud, features films from Russia, France, Spain, Finland, Iran, and Serbia.
The Moscow International Film Festival runs June 19-June 26.
First published by RIA Novosti
All rights reserved by Rossiyskaya Gazeta.