A breakfast to make you go build communism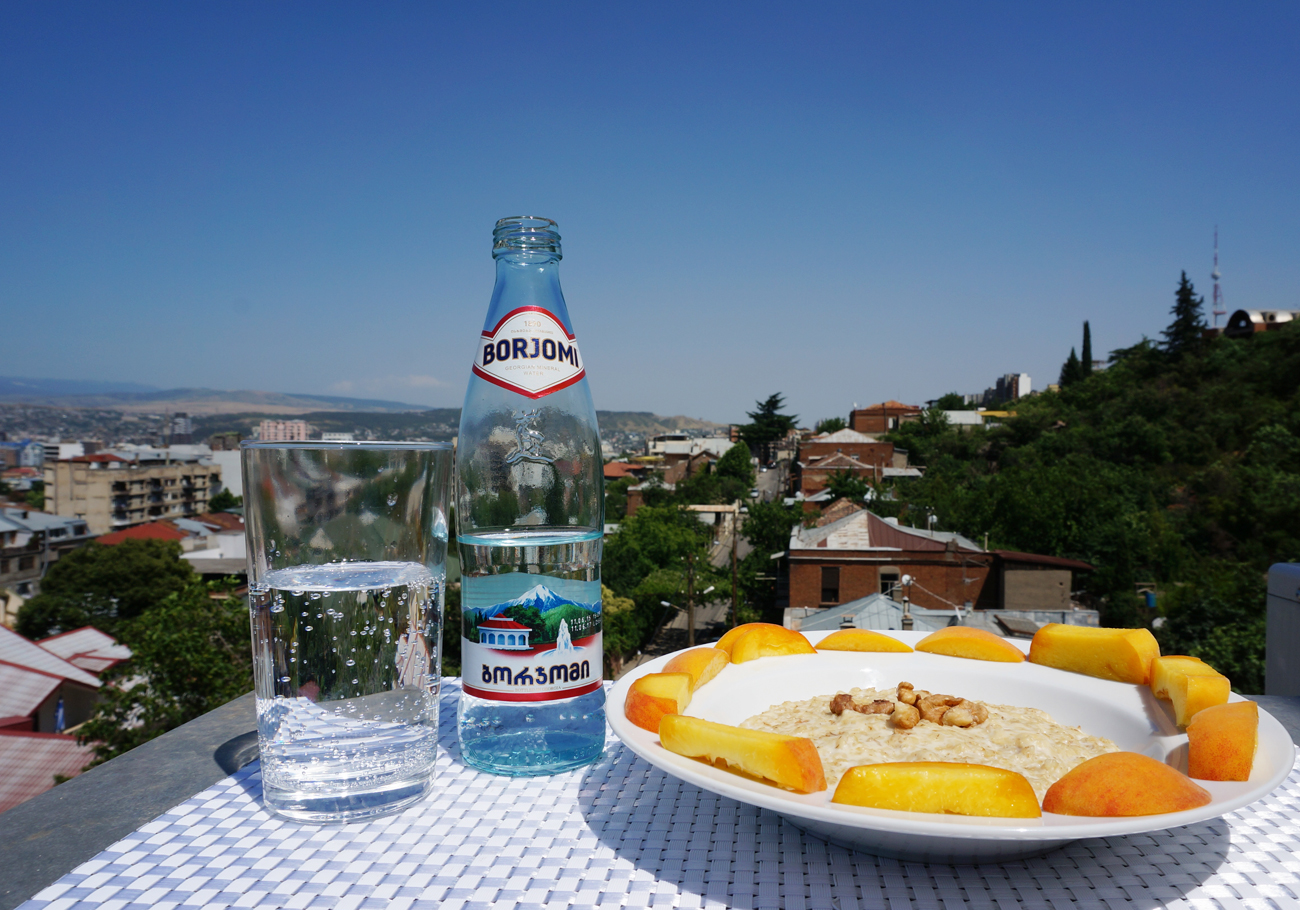 The best porridge oats were marketed under the brand name Hercules. Source: Anna Kharzeeva
Anna Kharzeeva
In the Soviet era, the first meal of the day needed to be the healthiest. This message was drilled into Soviet children partially through marketing — the most popular brand of porridge oats was called "Hercules."
This piece is part of the Soviet Diet Cookbook, a blog about a modern Russian girl cooking Soviet food. To read more of the series, click here.
Breakfast is considered the most important meal of the day, and while there aren't a huge variety of choices for the morning meal in the Book, most options are very healthy and aimed to give you the energy you need to build a better future.
It's no secret Russian have very set views on health: drafts are almost deadly, drinking cold water gives you colds, sitting on cold stones will cause major trouble for ladies and eating porridge will make you healthy, happy and strong. "Have you not had enough porridge?" my teachers would always ask me if I couldn't pull a door open, or do something labor-intensive.
Very high on the list of the best porridges are oats. The fact that they're healthy has been engraved in our brains since the Soviet times, when the best porridge oats were marketed under the brand name Hercules. My admiration for Hercules must not have been strong enough, for I never cared much for oats. Luckily for me, neither did my parents or grandmother. Granny still hates them, but possibly out of respect for Greek mythology, she eats them on a regular basis, but with lots of toppings so she "couldn't taste the yucky porridge itself."
When I got a bit older I heard another saying related to food and health: "It's too late to drink Borjomi when your kidneys have failed" or often shortened to just "it's too late to drink Borjomi," which means you started worrying about a problem too late. Borjomi is a salty mineral spring water from Georgia and is regarded as the ultimately healthy thing to consume.
I was surprised to read the following in the Book: "our country is rich with healing mineral waters that help cure many illnesses and especially those of the digestive tract. Except for some …mineral waters… minerals waters can only be used when prescribed by a doctor."
I asked Granny about Borjomi in the Soviet days and she said: "we used to have the best medicine for colds and especially a sore throat – warm milk with Borjomi. It may not sound very appetizing, but it tasted great!"
And as for doctor-prescribed water — there were health retreats called sanatoria by mineral water springs where people would go for a week — or two or four — and take certain treatments, such as drink the local water and do some other "procedures." These sanatoria were what we would today call 'all-inclusive spas," except of course with Soviet service.
"You could only go to a sanatorium if you got sent there from work – for free. Those who weren't so lucky, and there were a lot of those, would just get to the area on their own, rent a house nearby, and would buy a course of mineral water treatment. People would treat their liver, stomach and other organs — and the treatment was very efficient!" Granny remembered.
A friend of mine recently went to a sanatorium like that in Jermuk, Armenia – the native land of Anastas Mikoyan, who was instrumental in the creation of the Book. My friend said the experience was a throwback to his Soviet childhood: He was told where to sit, what to eat, what to wear and was given a "patient's card," even though he was there for 24 hours.
I would love to go and experience that for myself – I wonder if they'll serve warm milk with the water, too? I feel energized and up to anything after the oats and Borjomi Soviet power breakfast!
Porridge from "Hercules" brand oats

The recipe from the Soviet Cook Book, page 234
2 cups oatmeal
5 cups milk
½ teaspoon salt
Heat the milk and into hot milk, stir the oatmeal. Stir 10-15 minutes until thick. Put 2 tablespoons butter on the prepared oats.
All rights reserved by Rossiyskaya Gazeta.