Chekhov anniversary marked at RCSC in Delhi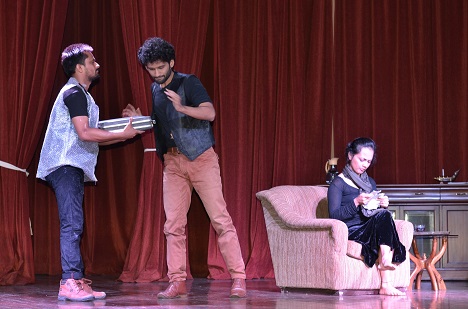 The theatre group 'Abhang' has staged 15 plays so far. Source: RCSC
The birth anniversary of renowned author and playwright Anton Chekhov was observed at the RCSC in New Delhi as part of a series of events planned to mark the 2015 Year of Literature in Russia.
A play, 'Hopeless', based on two theatrical pieces by eminent Russian author and playwright Anton Chekhov, was staged on July 24 at the Russian Centre of Science and Culture (RCSC) to mark the author's 155th birth anniversary. The play, staged jointly with the 'Abhang' Art and Culture Society, was aimed also at marking the 2015 Year of Literature in Russia. July 24, 2015.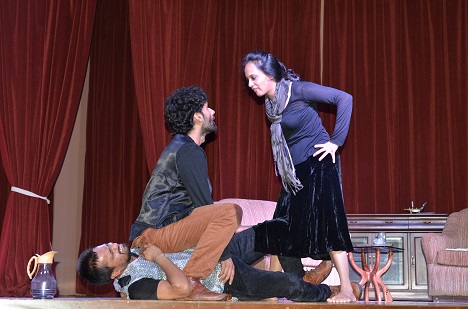 Source: RCSC
Amitesh Grover, Assistant Professor, National School of Drama, New Delhi, was the Chief Guest. Arseny Starkov from the RCSC welcomed the gathering comprising a cross-section of Delhi's art-lovers and critics, teachers and students, and stressed that staging the play was a fitting tribute to the great Russian playwright.
Gaurav Sharma, who conceived and directed the play "Hopeless," said it was an amalgamation of elements from Anton Chekhov's works "The Bear" and "A Tragedian in Spite of Himself".
Established in 2009, the theatre group 'Abhang' has staged 15 plays so far. Four professional artists; Chirag Garg, Mendini Kalamane, Abhishek Goutam and Madhusudan Pandey; and seven technicians were behind the successful performance. Chief Guest Grover and RCSC representative Starkov felicitated the director, artists and technicians of Abhang.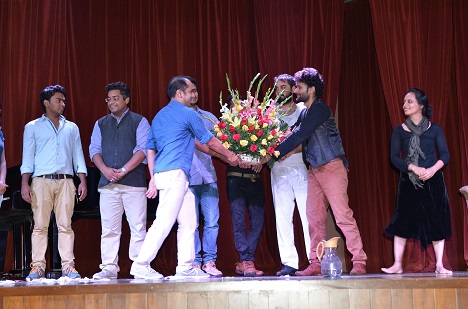 Source: RCSC
The play is an admixture of farce and tragedy. The main characters Telechev and Sminov are in a humorous situation. The gun, water and breath(ing) are key factors used as inter-connecting factors in the play. The whole concept of the play is based on what we feel about hope and hopelessness. In the end, Telechev and Sminov strike to win the situation over from hopelessness to hope.
All rights reserved by Rossiyskaya Gazeta.