Alexander Sokurov's 'Francofonia' in competition line-up at the Venice Film Festival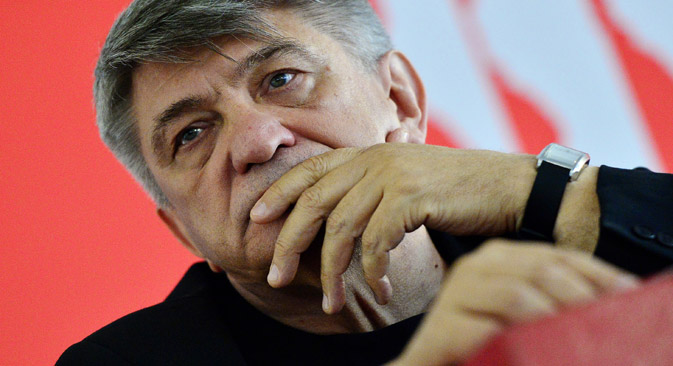 Russian film director Alexander Sokurov. Source: Yuri Smityuk / TASS
Documentary Francofonia directed by Alexander Sokurov is among the competition films at the 72nd edition of the Venice Film Festival, that runs Sept. 2-12.
"I am grateful to my colleagues that they appreciated our work," said Sokurov. "This picture was made by an international team, it is very European."
The film, a French, German and Dutch co-production, is focused on the "theme of the World War II from a humanitarian perspective", the director says, following the story of the salvation of masterpieces from the Louvre during the German occupation.
The director added that he would personally present the picture in Venice only if necessary.
"Probably, I'll come for a day or two," he explained.
"The problem is that my graduates are getting ready to shoot their first feature film, the filming is scheduled for September, we will go to Abkhazia," Sokurov, who also teaches film students added. "But if I'm going to be useful for the promotion of the film – of course, I shall try to visit the festival."
Sokurov is a regular at major international film festivals. In 2011, his feature film Faust was awarded the Golden Lion at the Venice Festival.
First published in Russian by TASS news agency.
All rights reserved by Rossiyskaya Gazeta.