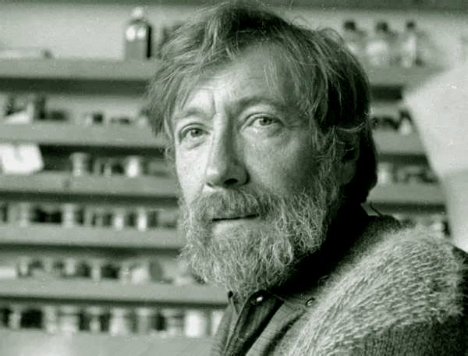 Mai Miturich. Source: Open source
Mai Miturich-Khlebnikov, better known as Mai Miturich, was born on May 29, 1925 in a family of two avant-gardists - Petr Miturich, and Vera Khlebnikov, who was renowned Russian poet Velimir Khlebnikov's sister. "Being born in such a family, I was destined to become a painter," Mai Miturich said in an interview in 2004.
When the Second World War erupted, the 17-year Mai volunteered to join the Red Army, where he made big agitprop posters along with other military painters. He was in Berlin when the war ended and was rewarded with the Order of the Patriotic War- Second Class (one of the most respected Orders in Soviet times).
He studied further after the war and became a book illustrator. His first series of artwork was published in 1957 in a book of Chinese fairytales titled The Golden Lantern.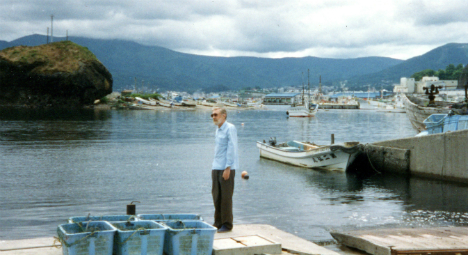 Mai Miturich in Otaru city, Hokkaido, Japan. Source: Personal archive
Miturich first got interested in the Asian culture and nature in the 1960s, when he traveled to the Soviet Far East. In the 1970s, Miturich visited Japan, Thailand and India.
He travelled to India specifically to illustrate Rudyard Kipling's The Jungle Book. "I did Mowgli twice," he said in an interview in 2002. "I did it for the second time in India. There was so much sun and light, that I decided to redraw everything, to make it brighter." After having seen Miturich's works from India, editors from a Soviet publishing house canceled an earlier order from another illustrator and decided to use Miturich's illustrations.
In 1976, the book with illustrations of Mowgli was published. The publishers decided to print 150,000 copies of the first edition. Over the last 40 years, the book has been republished eight times.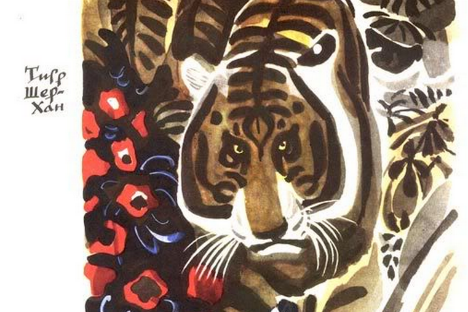 Shere Khan Tiger by Mai Miturich. Source: Personal archive
Miturich also illustrated Homer's Odyssey and Kipling's The Cat that Walked by Himself.
The article is abridged. Read the full version at Asia.RBTH.com.