Joseph Brodsky to get commemorative plaque in London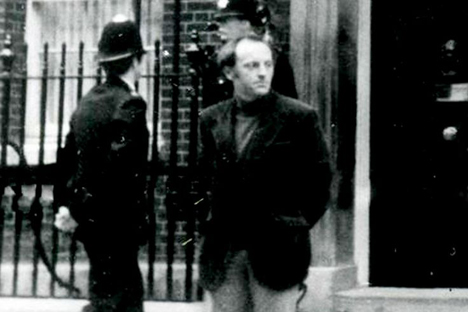 Joseph Brodsky in London. Source: Press photo
Friend and fans of the Russian poet will gather on Aug. 25 in remembrance near the house he used when in London.
The life of Russian poet Joseph Brodsky, who would have turned 75 this year, is to be commemorated with a plaque on the house he used when visiting London.
The distinctive ceramic plaque is due to be installed on Aug. 25 at 20 Hampstead Hill Gardens, where he stayed in flat No 2 every year from 1987 until his death, aged 55, in 1996.
"We suggested installing a memorial bench near 20 Hampstead Hill Gardens, but we were not allowed to do this," Brodsky's friend and the president of the Russian Poets Fund, Valentina Polukhina told RBTH.
So Polukhina asked for help from the current owner of flat No 2, Emma Gloag. Around 100 of Brodsky's friends have been invited to take part in installing the plaque. The poet's daughter Anna Maria Sozzani-Brodsky will lay flowers.
All rights reserved by Rossiyskaya Gazeta.