Legendary Pobeda automobile celebrates its 70th birthday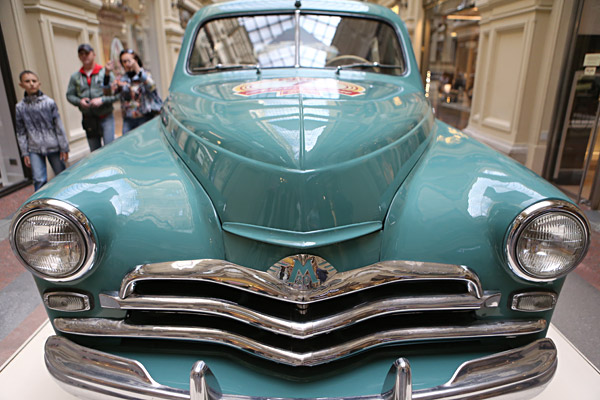 The GAS-M-20V. Source: Sergei Mikheev / RG
Sergey Mikheev/RG
The first Soviet post-war automobile, the Pobeda, turns 70 this year. To mark the occasion, RBTH looks at what made these sleek passenger vehicles landmarks of Soviet car design.
The very name of the Pobeda is a clue to its pedigree. This year marks 70 years since the first Soviet post-war automobile, named in honor of the victory of Nazi Germany in World War Two (the name means "Victory" in Russian) went into serial production at the GAZ Gorky car factory in 1946.
To mark the event, a number of the retro cars, which have been borrowed from private owners and restoration shops, are being exhibited at the GUM department store in central Moscow.
The first model, the Pobeda the M-20, was one of the first cars with a pontoon (wingless) body to be produced on a mass scale. It shares certain characteristics with the German Opel Kapitan, which Soviet engineers were able to familiarize themselves with during the war, and also borrowed something from the American "light class" models. However, its design and decoration are entirely original.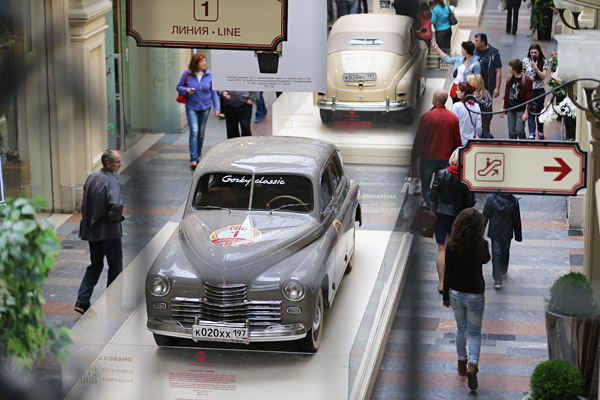 Pobeda the M-20. Source: Sergei Mikheev / RG
The Pobeda's stroke of genius is its replication of the roadster. The restorers were able to recreate the safe, drop-shaped body from photographs.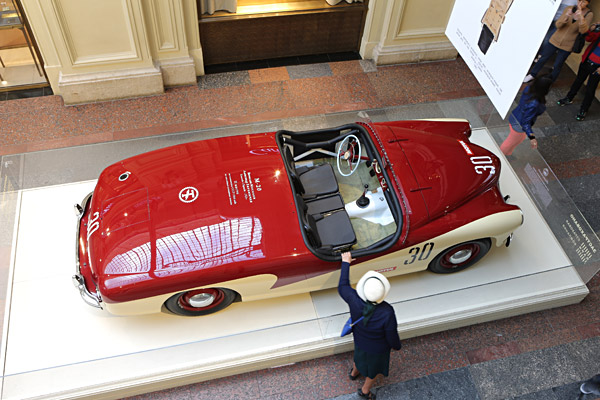 Russia's roadster. Source: Sergei Mikheev / RG
The GAZ-M-20B is a convertible sedan with a canvas roof. Canvas roofs appeared in the end of the 1940s because of a deficit of good metal, which is why the body had to be "mixed" with elements made of wood or fabric.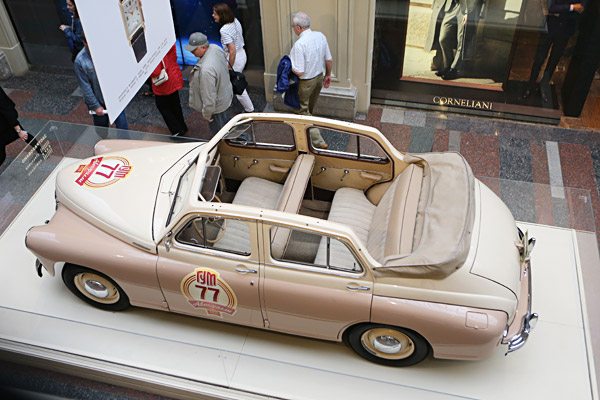 The GAZ-M-20B. Source: Sergei Mikheev / RG
The M-20 was constructed in haste and was such an imperfect car that production soon stopped and the model was sent back to be reworked. The exhibition contains the fruits of modernization, the elegant models from the 40s and 50s. They were the beginning of the real history of the Pobeda, a car that the American magazine Science and Mechanics would later describe as "steady on the potholes, at turns and when accelerating, good on difficult roads, if you're not in a hurry. Handles the road wonderfully."
The Vezdekhod M-72 is the prototype of the Crossover, combining the comfort of a light car with the practicality of a jeep, according to Ivan Paderin, a guide from the exhibition. The M-72 is a symbiosis of the Pobeda's body and the chassis of the GAZ-69 off-road, lifted so high on its spider-leg wheels that you could not even look inside the saloon, which soon boasted a radio.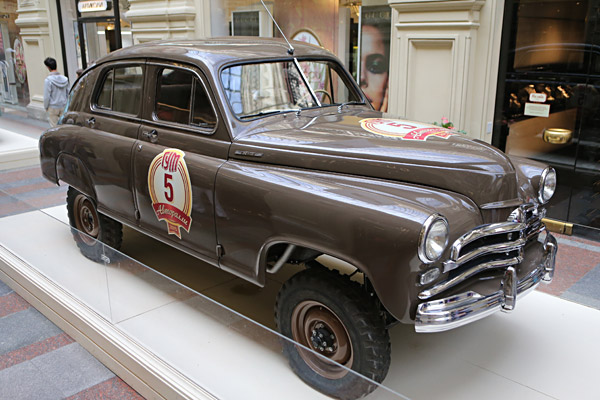 Russia's first Crossover M-72. Source: Sergei Mikheev / RG
Nikita Khrushchev, the Soviet leader who succeeded Stalin in the early 1950s, intended to have the industrious workers of the virgin lands ride inside the heated saloons of these "spiders."
Based on the article first published in Russian by Rossiyskaya gazeta.
All rights reserved by Rossiyskaya Gazeta.