Plaque to Russian poet Joseph Brodsky unveiled in London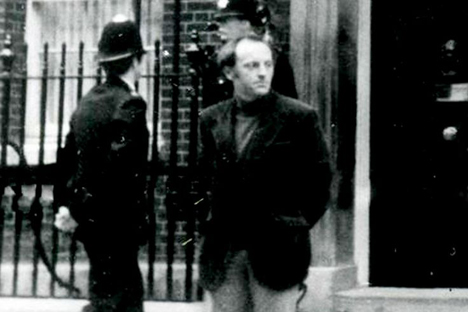 Joseph Brodsky in London. Source: Press photo
First ever plague to Brodsky in the UK has been installed on Aug. 25
Fans of the renowned Russian poet Joseph Brodsky gathered in London on Aug. 25 to witness the installation of a commemorative plaque at the Hampstead home he used when staying in the British capital.
Brodsky's annual visits to Apartment 2, 20 Hampstead Hill Gardens, began in 1987 and continued until the year before his death in New York, aged 55, in January 1996.
At the opening ceremony Brodsky's friend and president of the Russian Poets Fund, Valentina Polukhina, explained why this place was chosen for the plaque.

Commemorative plague to Joseph Brodsky at 20 Hampstead Hill Gardens. Source: Russian Embassy in London / press photo
"You may well be wondering why we decided to place a memorial plaque for Joseph Brodsky on this particular house since he stayed in many other places in London," she told dozens of fans and friends of the poet who turned out for the event.
"For instance, with Sir Stephen Spender, in St. John's Wood, or with Margo Picken (for whom he wrote his poem The Thames in Chelsea, in 1974) in Kensington, or with Alan Myers, his translator, and his wife Diana (you might look at his cycle In England, 1976), in North Finchley.
"There are many other places related to Brodsky's days in London. But Hampstead has a special significance in Brodsky's biography. In October 1987 he was staying in this part of London with the great pianist Alfred Brendel when the news about Brodsky's Nobel Prize for literature was announced. He and the writer John le Carré were having lunch in a Chinese restaurant in Hampstead at that moment.
Hamptead continued to play a key part in Brodsky's life until the very end, Polukhina added.
"In 1987 following the divorce of Alan and Diana Myers, Brodsky helped Diana to buy this flat and he stayed here every time he visited London. In June 1991, when Brodsky was made Doctor Honoris Causa at Oxford University, he came with his wife Maria Sozzani to stay here. Today we have the honor of welcoming their daughter Anna Maria Alexandra."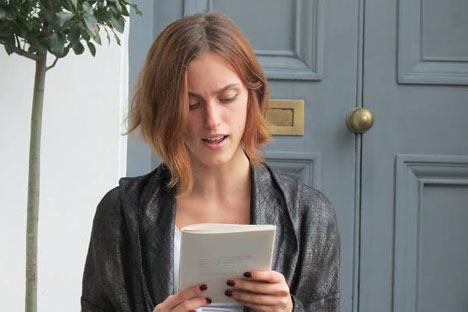 Brodsky's daughter Anna Maria Alexandra. Source: Russian Embassy in London / press photo
Polukhina said that Brodsky was drawn to the British through an admiration for "English ironic self mockery and a lack of emotional display."
She added: "But most of all, Brodsky loved the English language and English poetry. In Professor Weissbort's opinion, Brodsky even had a British accent (when speaking English), 'a funny and curious mixture of New York accent and a very upper-class English'."
Brodsky's merging of English poetic traditions with Russian created a new poetry, she said.
"Joseph Brodsky mastered and appropriated the English poetic tradition and brought it into Russian poetry, creating an entirely new, previously unthinkable poetic harmony. In 1963, he wrote his great Elegy to John Donne.
"After hearing the poem, Anna Akhmatova called Brodsky a genius."
It was Brodsky's gift to the world of letters, Polukhina suggested.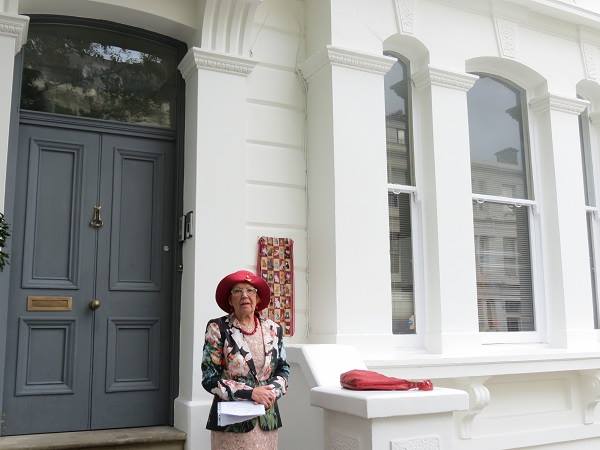 Valentina Polukhina. Source: Russian Embassy in London / press photo
"It was Brodsky's encounter with John Donne and other Metaphysical poets that broadened his poetic horizons beyond the boundaries of continental Europe. Donne taught Brodsky a boldness and mastery that led to an increasing complexity of stanza form, a linguistic inventiveness and wit which went hand in hand with incorporating into his poetry a mass of contemporary terminology and information of all kind. Hence, some of Brodsky's poems are exquisitely difficult and exquisitely satisfying. Brodsky also learned a lot from the poetry of W.H. Auden and T.S. Eliot and he dedicated a poem to each one of them."
England as personified by John Donne and W.H. Auden, was to remain his poetic ideal, she added.
Visit facebook page of Russian Embassy in London to see more photos
All rights reserved by Rossiyskaya Gazeta.